Are you currently happy with your job, career, or enrollment in a particular academic program? 
For those of us who choose to work, a vital part of our mental health resides in being fulfilled in our careers.  I am blessed to be in the long desired career of my choice & actively engaged in my passion on the side.
Today's My Health Monday topic is a simple list of things I used to help me after graduating from undergrad and professional school.  My Instagram timeline from last weekend interrupted my regular scheduled blog post because I was so overjoyed at all the bright new young adults we have entering the workforce or professional school.  This is a Tribute to them!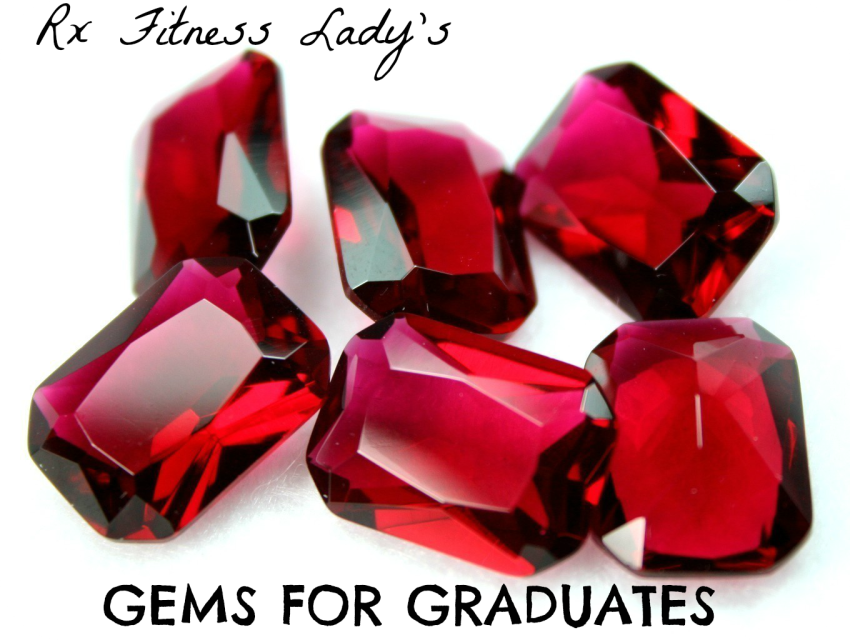 YOUR BRAND
Make a list of your short and long-term goals then create a vision board
Brand yourself! Create a mission statement and stick to it. You can channel your brand in careers/jobs, community organizations, church affiliations, entrepreneur adventures, and socialite endeavors.  Decide what you want to be referred to as a professional. i.e. I go by my first initial.  Middle Name (Joi), Last Name.
Here is an example of my mission statement – __. Joi ________, Pharm.D. is a passionate and efficient Healthcare and Independent Fitness Professional who mentors people to live healthy, goal driven lifestyles that promote positive self-images
Make sure you have a way to show off your work.  Create a blog, website, portfolio, C.V./Resume/LinkedIn profile filled out extensively
Collect direct contact information from anyone that you feel you made a positive impression on while you were getting your degree.  You may need them for a recommendation.  Try to establish a form of contact after leaving whether via email or Linked.
SN: Make sure your email address is professional and doesn't contain nicknames or anything inappropriate. 
Claim your name virtually>>>purchase your name domain.  You never know how famous you will become and you don't want to have to get fancy and call yourself Jane Doe~(Squiggly)
If you are headed to professional school and you have time off, use the time wisely.  Try to get involved with a job, intern, volunteer program, or your own venture that is directly associated with your future career or entrepreneurial interest.
I follow several collegiate adults on Twitter, please make your twitter accounts private or consider keeping it PG-13.  Do the same for all other social networks
FINANCES
If you are Christian, tithe your VERY FIRST paycheck!
Open a savings account with at least half of the monetary gifts you receive from graduation
Create a budget and financial policy statement
Don't allow your inner circle of family and friends transform you into a human ATM
Make sure you know the schedule for paying back student loans if you have any
GENERAL
FIND LIKE-MINDED PEOPLE TO CONVERSE WITH…. REGULARLY!!!
Consider every opportunity and if you don't end up in your ideal situation, just consider it a stepping-stone
If you haven't already established it, develop a relationship with a potential mentor
Do not compare yourself to your peers.  You need to operate in YOUR strengths to YOUR academic potential
Options for HATERS: first thoughts here but then again maybe this is better
Last but not least…DO NOT FORGET TO PLAY!  Your future is very important, but if one day, you look up and you don't have a mate, nor friendships, and your family is miles away barely ever hearing your voice, what exactly have you accomplished?
I salute 2013 graduates and wish you all the best as I challenge you to go forth and be great!
These are just a few of the heavy-duty young people holding up my social networking timelines.  I chose to keep it all at home from The Fort Valley State University!  One LOVE to ALL Graduates, including high school coming up around the corner!
UNDERGRAD
Britney (left) – Majored in Computer Science with a minor in Computer Information Systems. She's headed to work for General Electric (GE) Healthcare and entering their Information Technology Leadership Development Program located in Milwaukee, Wisconsin.
Jasmine (right) –  Earned a BS in Mathematics AND a BS in Computer Science. In the fall she's attending NCA&T for a Masters in Computer Science.
PROFESSIONAL SCHOOL
Yours in Healthy, Active, & Prosperous Lifestyles,
Rx Fitness Lady wants to know…
What additional advice would you have for college graduates that you found helpful or wish you would have known?

Are you currently utilizing your degree in some way?
All readers, what general advice would you give to a young person about to enter the real world whether career related or street sense wise?

The following two tabs change content below.
Rx Fitness Lady
Greetings, I'm Joi, a Pharmacist with a passion for fitness & a community leader. I teach BODYCOMBAT, BODYPUMP, Tabata Boot Camp, & serve as a mentor to young girls. My goal is to inspire people to live healthy, active, & prosperous lifestyles through practical blog posts deliveries. You can find me on Facebook and Instagram. You can view more post and subscribe to stay tuned to latest updates
at
Rx Fitness Lady.
Latest posts by Rx Fitness Lady (see all)