Did you see the episode of Law & Order last season where it started with the disoriented young lady strolling into the pharmacy and requesting a Plan B pill?
The pharmacist was very rude and judgmental then proceeded to lecture the girl about safe sex, abstinence, etc.. Unbeknownst to the pharmacist, she had been raped.
That was very extreme in my opinion, but the fact of the matter is; by law, pharmacists have the right not to sell Plan B if they don't want to.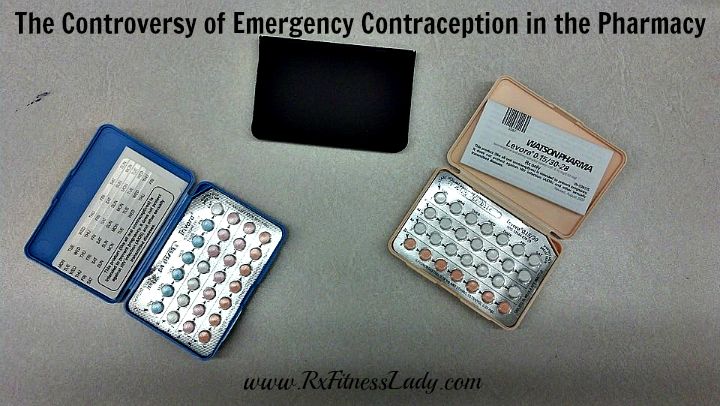 I was thinking of using this post for the 2nd Mini Blog Challenge Party  Controversial topic, but chose to discuss a hot spot for me "If you say "She's Cute to be Dark-Skinned""!
A few weeks ago in Sunday School, we discussed the controversy amongst pharmacists (To Sell or NOT to Sell).  I thought I'd chat with you here at Rx Fitness Lady for a hot My Health Monday topic.
WHAT IS PLAN B? (Plan B One-Step, Next Choice, My Way) 
Emergency Contraception! It should not be used for routine birth control! Long-term effects of frequent use are unknown.
These medications are hormones progestin used to prevent pregnancy within 72 hours of unprotected intercourse (sex) or contraceptive failure (forgot pills, broken condoms, etc.)
WHO IS IT FOR?
Plan B One-Step is approved for non-prescription (OTC) use in all females of childbearing potential regardless of age!
HOW DO YOU GET IT?
Behind the Counter Status – Normally, you'd walk to the pharmacy and show a valid I.D. for purchase. Previously, it was only sold to ages 17 & up.
UPDATE: Plan B is no longer behind the counter status, it is available over the counter without consultation requirements from a pharmacist. 
With the new approval for all childbearing aged females, the products had to be repackaged to reflect the change and are currently unavailable.
WE HAVE NOT HAD ANY FORM OF PLAN B ON THE SHELF FOR AT LEAST 4 MONTHS!!!
OPTION – Have your doctor call in an emergency contraceptive dose of standard birth control pills.  This is what was done in the good ole days.  Granted, that is not as easy to do, so other options…
Take Birth Control

Use Condoms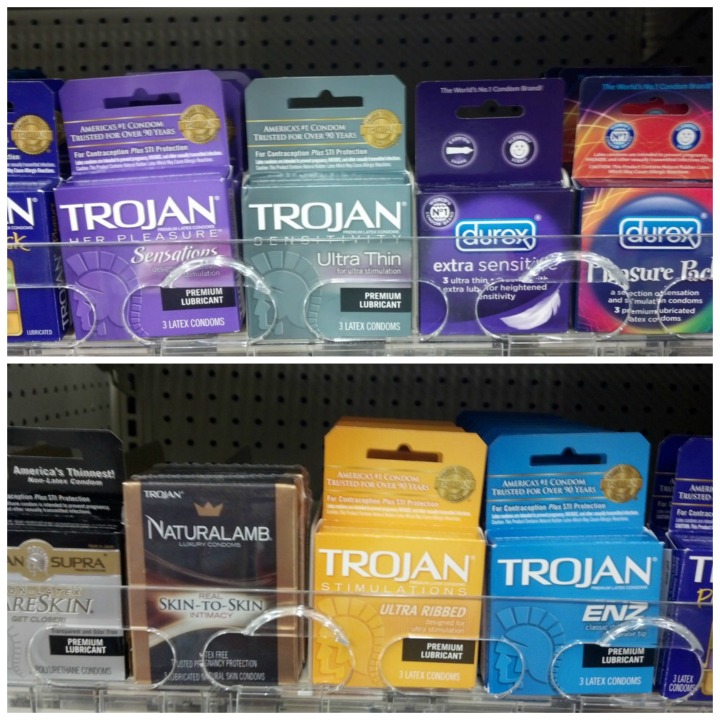 Practice Abstinence
HOW IT WORKS
It's not really well understood! There are primary and secondary mechanisms suggested by scientific evidence, but that's medical gibberish for another forum!
MOST IMPORTANT FOR YOU TO KNOW IS – These medications WILL NOT interrupt an established (implanted) pregnancy.
This brings us to the controversy; well at least in my opinion…
I don't believe in abortion! Yes, controversial, but I'm not being judgmental at all.  This is how I choose to live my life and I take nothing away from anyone who has a different opinion.
I gave you the bottom line on how Plan B works because I don't view it as abortion.  I cannot speak for other pharmacists, but I believe the reason that so many of them won't dispense it is because they disagree with me.
Furthermore, I feel that as a professional, dispensing/selling medications are a part of my responsibility.  If I open the door to refuse this (based on the mechanism) then I have to deal with whether or not to dispense standard birth control, making this entire topic entirely too sticky.
If a pharmacist denies selling you or a loved one a form of Plan B, they are within their rights.  They are, however supposed to inform you of where and how you can get the medication elsewhere.
I am comfortable being the only location to purchase Plan B within a 30-mile radius on the night shift, not to say that all of my fellow night shift peers are the opposite, I'm just saying!
What say you! Step into my shoes for a moment!
Rx Fitness Lady wants to know…
If you were a pharmacists, would you sell Plan B, why or why not?
How do you feel about the new approval of Plan B for all females of childbearing age?
Let me step into your shoes, please share with me a controversial subject dealing with your profession or current situation (SAHM)?
Did you watch the 2 hours season premier of Law & Order SVU? Did Liv kick his butt or what? What else are you looking forward to watching? (I know some of you won't want to touch this, so chat with me on T.V. 😉 )

The following two tabs change content below.
Rx Fitness Lady
Greetings, I'm Joi, a Pharmacist with a passion for fitness & a community leader. I teach BODYCOMBAT, BODYPUMP, Tabata Boot Camp, & serve as a mentor to young girls. My goal is to inspire people to live healthy, active, & prosperous lifestyles through practical blog posts deliveries. You can find me on Facebook and Instagram. You can view more post and subscribe to stay tuned to latest updates
at
Rx Fitness Lady.
Latest posts by Rx Fitness Lady (see all)