Why am I sharing a tax post in October?  It's American Pharmacists Month and this here pharmacist always files at the second deadline.  It just so happened to be October 17th this year, so taxes are still on my mind!  I am sharing so we can all be ready next year.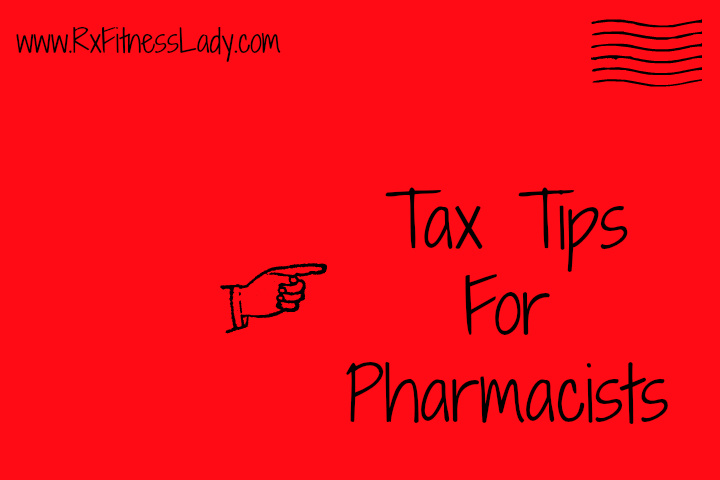 Disclaimer – I am not a tax professional, I'm a pharmacist 😉 ! Please consult a tax professional to clarify and confirm any content from this post! 
Here are the tips I have for you…
Get your Tithe & offering statement from church.  I am not telling you to give just to get a tax break.  If you give, I'm just saying keep a record.  The bible study I attend is studying Romans 13 and the subject of Christians trying to be "too holy" saying why should you write off what you give to the church, if you are going to give it, you should just give it! <<< CHILE BYE!  It's a credit provided by our government so it's crazy not to take advantage of it.  Note: If you don't have your statement from church, the duplicates of your checks are sufficient!
Give financial contributions to your collegiate alma mater(s) .
Keep a record of the Continuing Education that your paid for.
Clean out your closet and donate to charity for up to a $500 deduction.
Support your friend's & community 5013c organizations with financial donations. 
If you buy a house(s), the  mortgage interest and the real estate tax can be written off.  Don't buy a house to get a tax break.  Buy it when you know you will be stable, just my opinion.
Write off the interest of your student loans.
Have a home based business or "side hustle" so you can write off an office in the home and ordinary business expenses (i.e. cell phone bill, computer purchases, internet).
Most of us work for a company, so we should utilize what is offered (i.e. Invest in your 401k and max it out.).
Set up additional investment accounts outside of your job.
Keep a tax folder for receipts in your email.  Move electronic receipts to the folder so they will be readily accessible when it's time to turn in your information to your tax preparer.
Hope these are helpful!  Please let me know what I missed.
Yours in Healthy, Active, & Prosperous Lifestyles,
Rx Fitness Lady wants to know…
What tax tips do you have to share?

The following two tabs change content below.
Rx Fitness Lady
Greetings, I'm Joi, a Pharmacist with a passion for fitness & a community leader. I teach BODYCOMBAT, BODYPUMP, Tabata Boot Camp, & serve as a mentor to young girls. My goal is to inspire people to live healthy, active, & prosperous lifestyles through practical blog posts deliveries. You can find me on Facebook and Instagram. You can view more post and subscribe to stay tuned to latest updates
at
Rx Fitness Lady.
Latest posts by Rx Fitness Lady (see all)