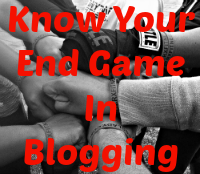 Should I attend Bloggy Boot Camp? YES YOU SHOULD!!! Bloggy Booty Camp is a blog conference put on by the SITS Girls.  My SITS feature day was Friday, just in case you missed it 🙂 ! I am a super SITS fan.  I had 24 Reasons You Don't Have Comments on Your Blog featured on their site and I've made several of the best blog buddies ever there.   Bloggy Boot Camp (B.K.A. BBC) in Charlotte was well worth the registration fee, the gas to drive from Macon to Charlotte, & my hotel stay.  I ordered room service for the first time yall after getting in around 10:30 last Friday night.  Yum Yum!!!
I must admit, I was very nervous about attending my first blog conference.  My nervous energy immediately flew out the window when I made my way into the room and to the first table.  Before I could sit down good, the girl sitting next to me asked me for a business card.
Then right after that, Michelle and Nellie found me at the table and both of them introduced themselves.  I was like, I KNOW WHO YOU ARE, lol.  Apparently, some people look different IRL.  That was funny to me.  We took this picture first thing in the morning!