Top of the week to you PFL! I have missed this space thoroughly, but I am feeling refreshed and rejuvenated! Hopefully by now we are Facebook friends! If not, tune in to all the weight loss excitement there. I still haven't officially posted here but it's coming next week, I promise!
Speaking of weight loss, a hot trend is TABATA!
The Get Fit TREND in the October issue of SHAPE magazine was TABATA TIME! According to the article, recent research from Auburn University suggest one 4-minute Tabata round torches 54 calories and increases your metabolism for half an hour afterward.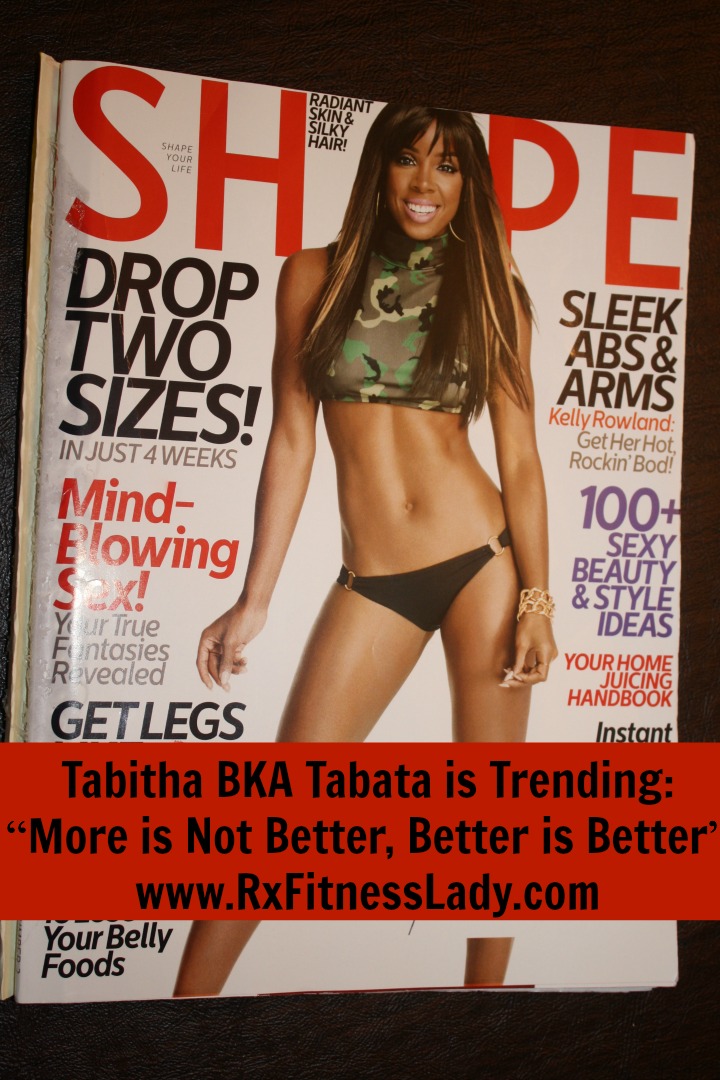 The work to rest ratio is 2/1 – 20 seconds on and 10 seconds rest for 8 rounds = 4 minute Tabata cycle. A cycle consist of 2 different exercises working the same area of the body alternated between each other.
For the work phase, think GO 100+%
Some of you may know that I am certified to host and coach a Tabata Boot Camp.
Tabata Bootcamp is not about spending countless hours working out. Our mantra is "more is not better, better is better"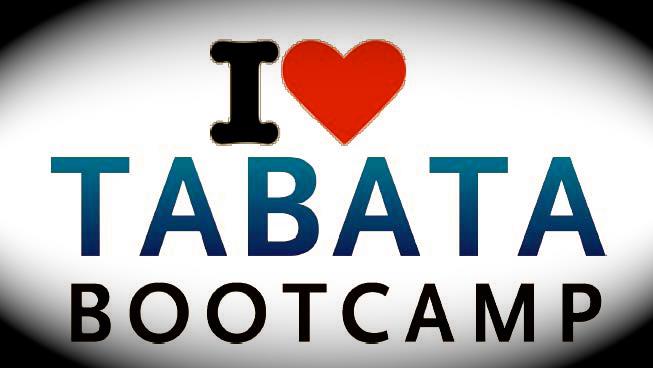 All though, I fully believe in the program and the results, turns out..I don't necessarily love to teach it!
When I launched this blog, I fully intended to host 3 such camps in 2013. See my Tabata page, then come back shaking your head at me.
See those camps were hanging over my head like an impending cloud of doom! Why, Do you ask?
I DON'T LIKE FREESTYLE AND CHOREOGRAPHING REGULARLY
You may remember that I've been teaching extra classes to fill in for my Group Fitness Manager that broke her foot. Well, I've been teaching a Tabata class in the place of her BODYSTEP class on Monday mornings.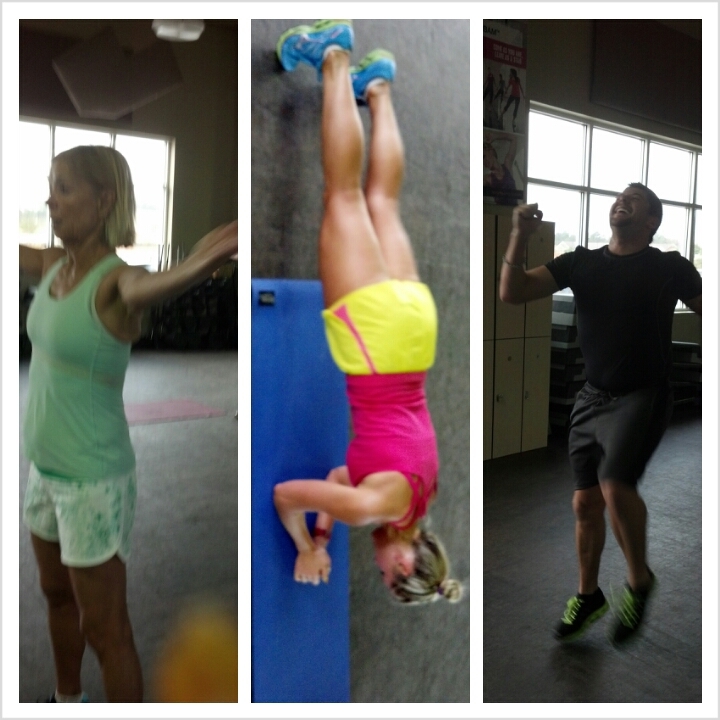 TODAY WAS/IS (depending on when you read this post) THE LAST ONE!
Can you tell I'm excited? I tell you, I teach so many BODYCOMBAT and BODYPUMP classes that last a full hour, but I would about drive myself up the wall every week worried about that little 40 minute Tabata class and what I was going to offer.
I wanted to keep it fresh and not monotonous. I thank Kim and Nellie for their videos as I was able to swipe a few good exercises from their posts.
This entire process is mentally overwhelming to me. I don't really have time to devote to that and I am thankful for the 2 month trial period and that I didn't launch an entire bootcamp, because once I start something, it's on!
I love fitness and I only want to deliver to members workouts that I can be 100% excited to deliver. I love COMBAT and PUMP like a play cousin! I'm officially deleting an item from my bucket list.
Obtain a new fitness certification to diversify my portfolio.
I did not like the boot camp style set up so I'm content not to complete the online PT training I purchased almost a year ago (As if that was at the top of the mile long to do list). I also informed my GFM that I will not be attending RPM (Spin/Cycling) training next month.
With my schedule, learning NEW choreo every 3 months for the 2 programs I love will be enough for me. I will teach those 2 as much as needed, that is all.
In my opinion, Blog vacays, Vacations from work, Girls Weekends, etc. all are needed to prevent burnout and constantly evaluate and assess what you're doing.
I hope you didn't miss me too much!
If you were wondering if the members enjoyed the Tabata class, the answer is YES! Oh, and as for the title….
Kim (pictured above, in the middle) kept thinking the class was called Tabitha and she kept yelling Tabitha is a B!TCH !
Rx Fitness Lady wants to know…
How do you prevent burnout?
What are you certified/trained to do but not doing?
What magazine do you read and get information from for post or just life?

The following two tabs change content below.
Rx Fitness Lady
Greetings, I'm Joi, a Pharmacist with a passion for fitness & a community leader. I teach BODYCOMBAT, BODYPUMP, Tabata Boot Camp, & serve as a mentor to young girls. My goal is to inspire people to live healthy, active, & prosperous lifestyles through practical blog posts deliveries. You can find me on Facebook and Instagram. You can view more post and subscribe to stay tuned to latest updates
at
Rx Fitness Lady.
Latest posts by Rx Fitness Lady (see all)