Whew, I still can't believe it's July already.  Today, I'm sharing one of my favorite places in the whole wide world! In fact, next to my hometown, I think it is my favorite.  As you know, I was on vacation the second part of June and one little stop I made was in my old stomping ground, Savannah, GA!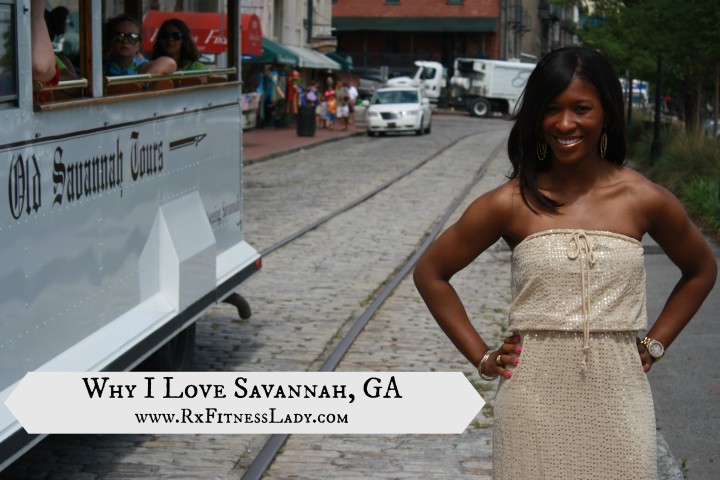 One thing you will find all over Savannah, wether it's on River Street or in the squares are candy stores.  Savannah is known for Pralines and Salt water taffy!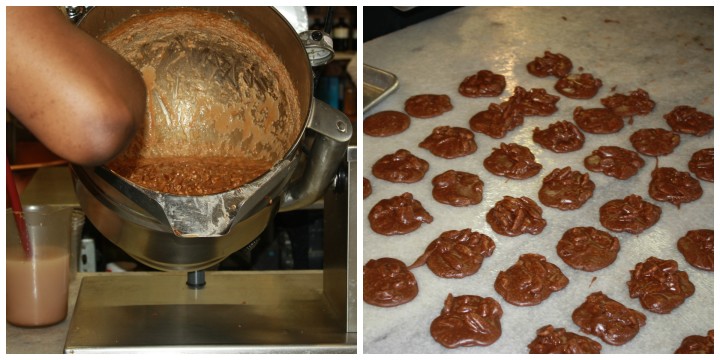 In the candy store, you can take any one of these buckets…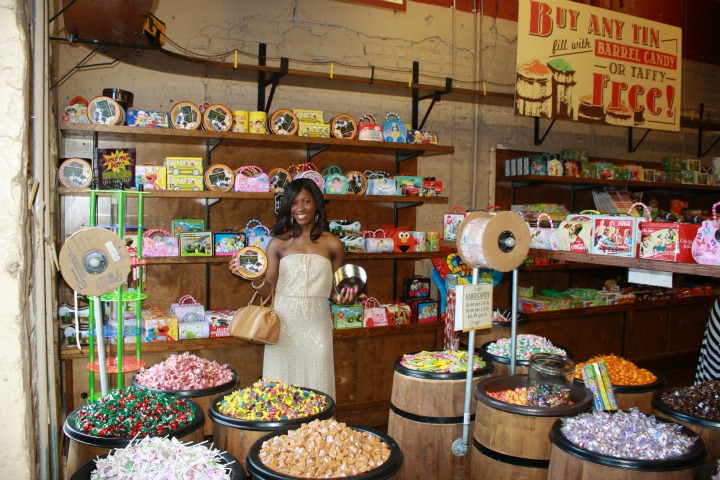 and fill the bucket with as much candy from these barrels and stands all over the store for a small fee!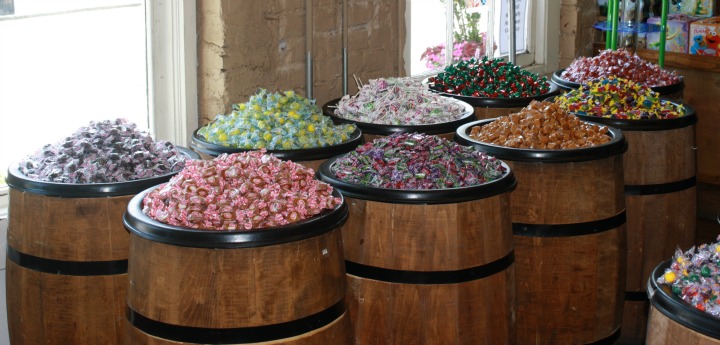 One of my favorite places to dine for late night eats while I was in pharmacy school was a Pizza Spot called Vinnie Van Gogo's in the City Market!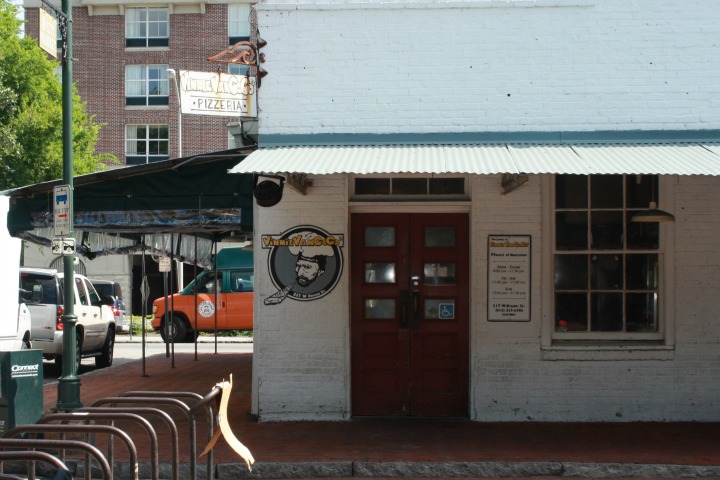 As you can see,  Savannah is not just seafood!  All though the seafood is exceptional and that stamp of approval is pretty much for any seafood place you step foot in on River street and around town.
Another very popular restaurant you may have heard of is Mrs. Wilkes!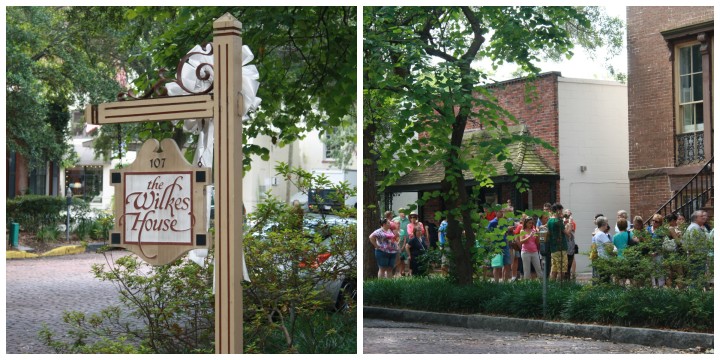 You see that line! That is how it always is and how it usually is at the other VERY popular restaurant owned by the very famous but not so loved elderly lady that I won't mention here.   Anyway, this one is  a boarding house and the wait is always like an hour and a half.
Yes there is more to do in Savannah than just eat.  If you recall my Girls Weekend post, you know that Tybee Island is there and it's plenty to do there with the beach (besides set it on fire like I almost did, lol).  Going to Tybee was my favorite thing to do as a child.
We went to Savannah almost every summer because my father's work conference would be there.  My mother would pack the car up with coolers and snacks because back then 2 and a half hours was like riding to another country.
Now a days, the girls hop in the car, breeze through town, enjoy the city and keep it moving!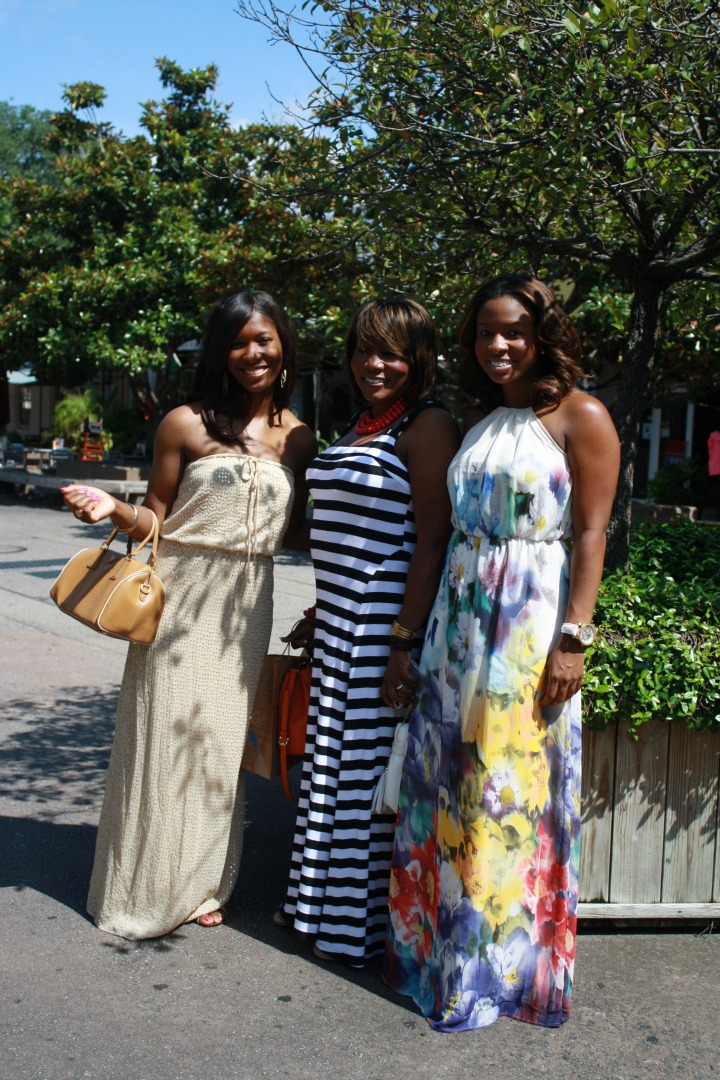 Don't let the young one fool you! She had some massive wedges on! She is a little short stuff 🙂 !
I was recently so excited to see an episode of Royal Pains where Divia and Jeremiah traveled to Savannah!  It was so authentic!!! Did you see them traveling through the squares on these?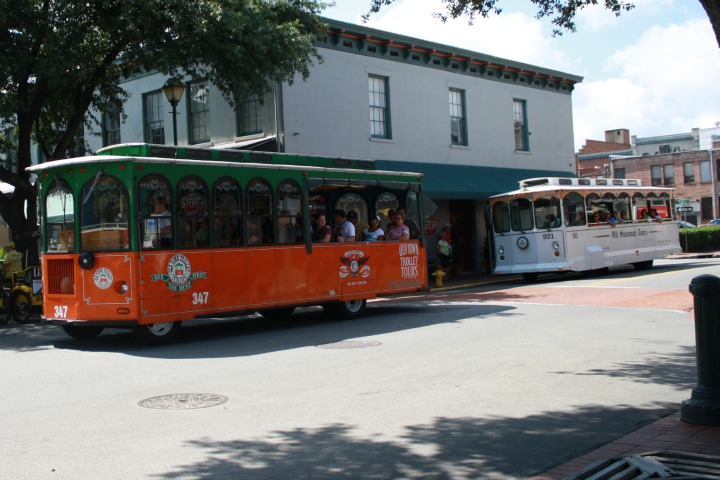 Trolleys are very popular in Savannah and they take you all over the beautiful downtown area.  You can also ride in a hurst if you so choose.  I in particular am only planning on riding in one hurst!
Another popular mode of transport other than cars and scooters are…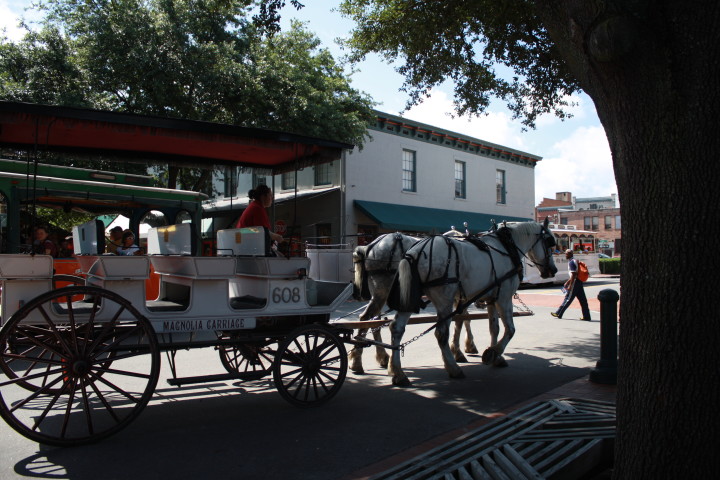 In the squares you will find historical marks like the First African Baptist Church that still has service on Sunday!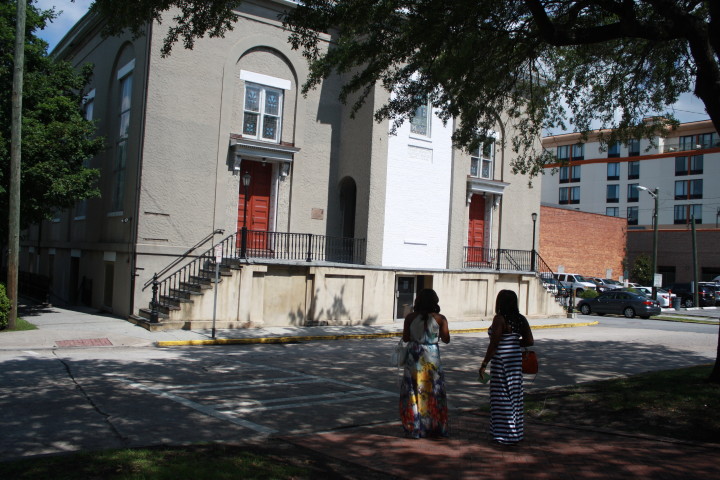 There are also plenty of great historical monuments and landmarks like this one dedicated to Haitian soldiers that helped fight in the American Revolution.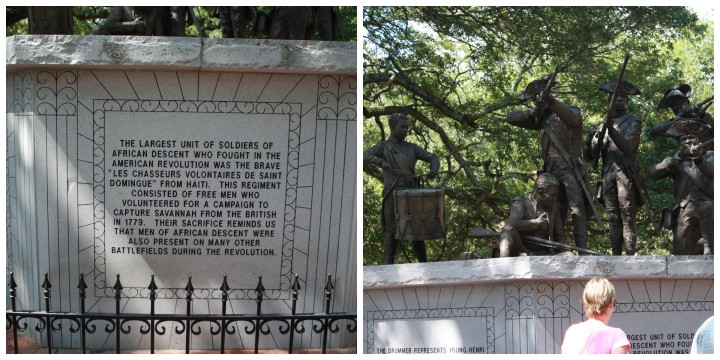 Of course I can't leave without mentioning the infamous River Street!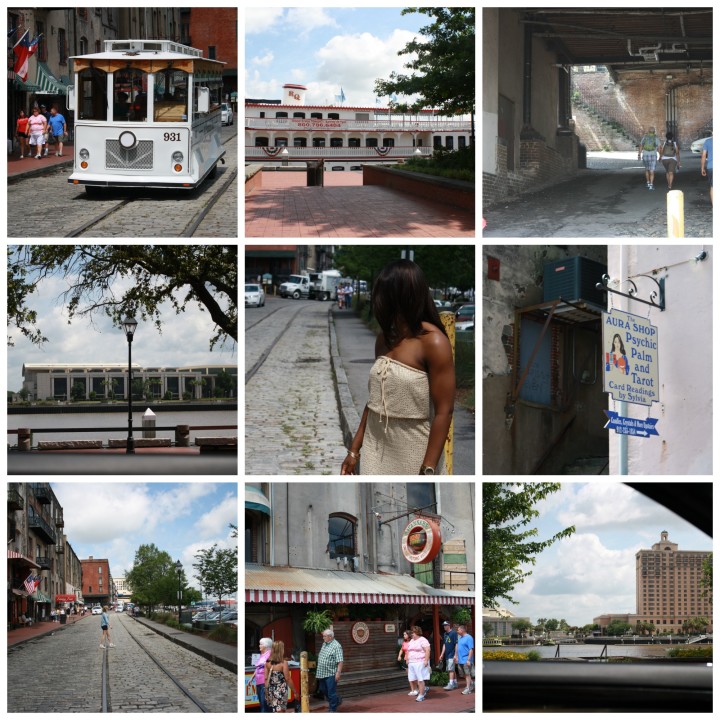 River street contains; souvenir shopping opportunities, cruises, eateries, hotels, bars, talents (artist, dancers, singers), and more!  It is a beautiful scenery during the day and for night life.
I love Savannah, I was only there for a night on my getaway, but that's just enough for me. I travel there usually at least twice a year and spent about 3 years there in pharmacy school.  It is truly my home away from home!
 GIVEAWAY 
The winner of the $100 GIVEAWAY  from the birthday and 6 month blogging anniversary Pinterest Interest celebration is
Pinned #6 Does how we dress really affect how we act.
Carli, please email me at RxFitnessLady(at)gmail(dot)come with your mailing information & Congratulations 🙂 !!!
Thank you to all of you who entered my giveaway and played along with the Pinterest Party.  I have found that the 7 day Mini Blog Challenge party and the Pinterest Interest Party helped me become a better blog friend in sharing.  I hope that you will pin and share more as well.
Rx Fitness Lady wants to know…
Have you ever been to Savannah? If so, what's your favorite thing about the city?

Are you watching Tyler Perry's The Haves and Have Nots that is based out of Savannah, GA?
Do you have a favorite getaway that is close by your hometown? If so, where and what makes it special?

The following two tabs change content below.
Rx Fitness Lady
Greetings, I'm Joi, a Pharmacist with a passion for fitness & a community leader. I teach BODYCOMBAT, BODYPUMP, Tabata Boot Camp, & serve as a mentor to young girls. My goal is to inspire people to live healthy, active, & prosperous lifestyles through practical blog posts deliveries. You can find me on Facebook and Instagram. You can view more post and subscribe to stay tuned to latest updates
at
Rx Fitness Lady.
Latest posts by Rx Fitness Lady (see all)