For Act-Fit Friday today, I'm interrupting the regularly scheduled post because I had such a fabulous time yesterday and I told the girls they would be featured here today.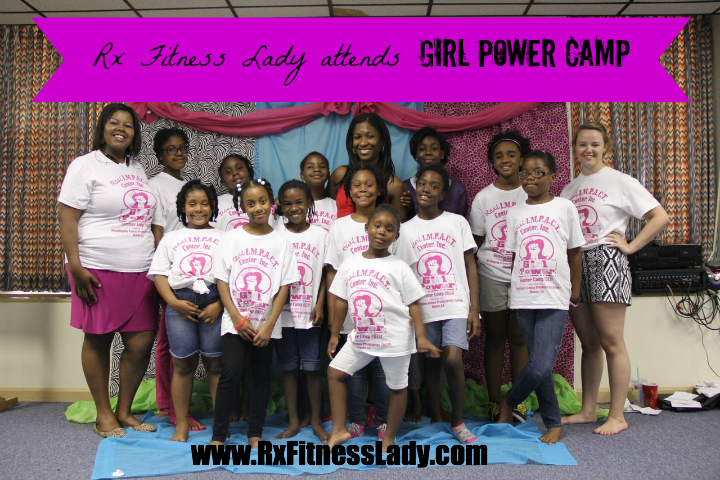 REAL I.M.P.A.C.T Learning Center's mission is to provide support in academics and prevention services to the youth in order to develop Intelligent and Motivated People to Actively Change the Times.  Their goal is to assist with REAL issues by offering REAL solutions and making a REAL IMPACT in the lives of our youth today.
This week they hosted GIRL POWER camp and invited me as a guest speaker on health and fitness. 
You may remember Geneva from This Girl Is on Fire.
They introduced each other and told me what kind of physical activities they liked.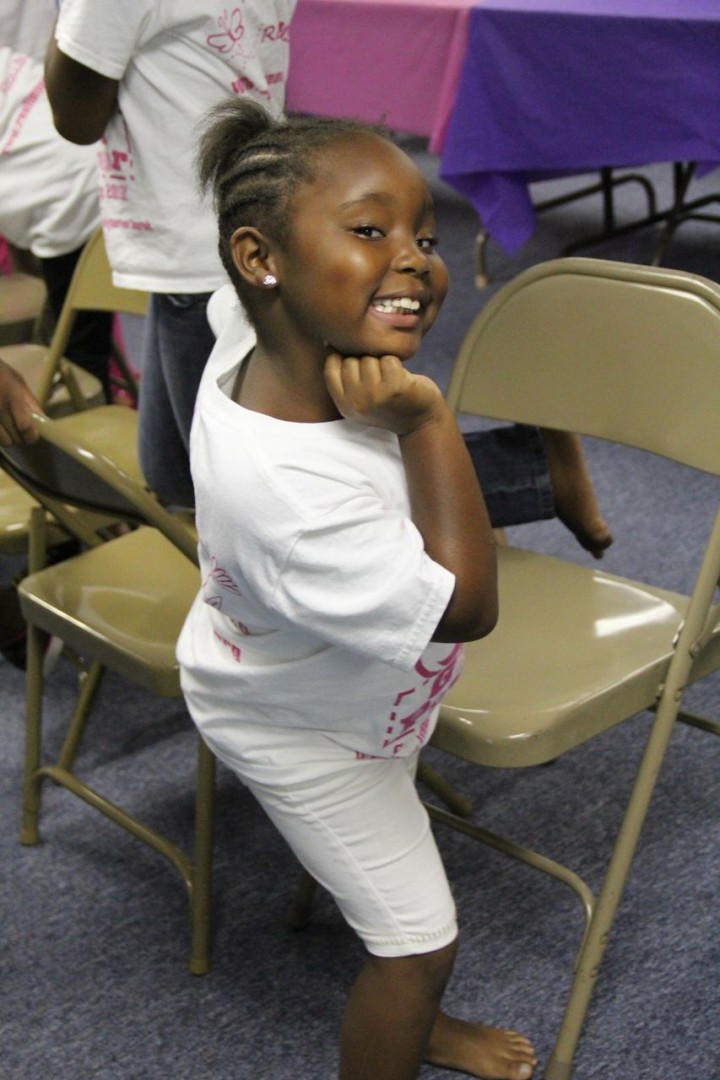 This little mama is a cheerleader and wants to be a super model.  She showed me the walk to prove it & it was filled with sass 🙂 !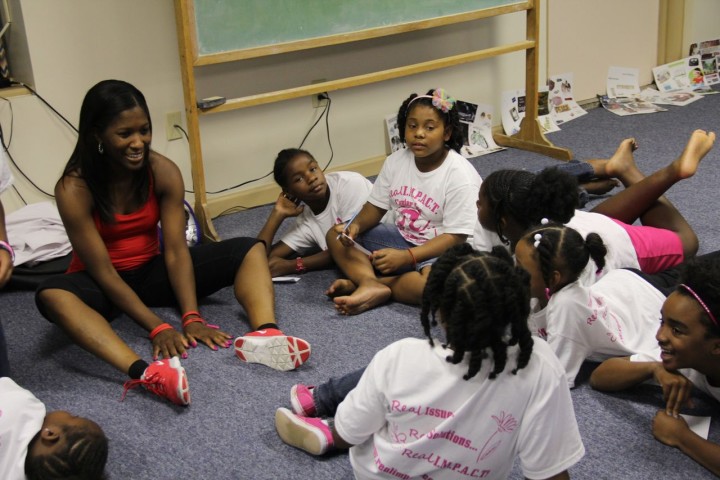 I spoke to them about the world of pharmacy and briefly made them engage me with a healthy spelling bee, lol!
How would you do with this list?
Question
Night
Skating
Jogging
Running
Sweatshirt
Pharmacy
Sneakers
Vitamins
Dropper
Fever
Heart
Healthy
Flu
Breakfast
Pills
Fitness
Medicine
Exercise
Vaccine
Insulin
Antihistamine
Chromosomes – The Gotcha and the winning word!
Anesthesia – We didn't make it to this one!
For the Warm-Up, we did "Fitness" Musical Chairs.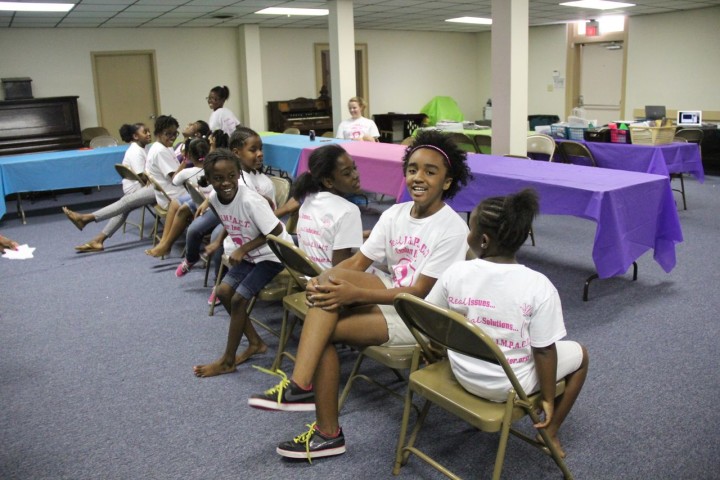 Why fitness?  When you get out, you choose an index card that has an exercise and you have to do it the entire time of the next round!!! Whoop!
Too bad for the first person out.  She did a LOT of warming up!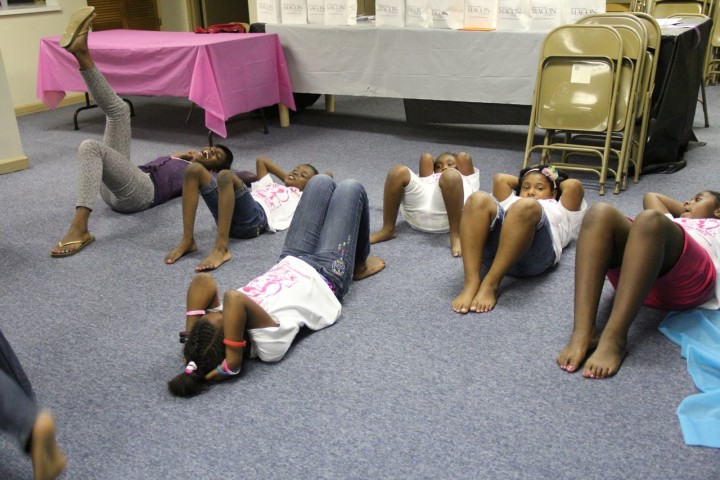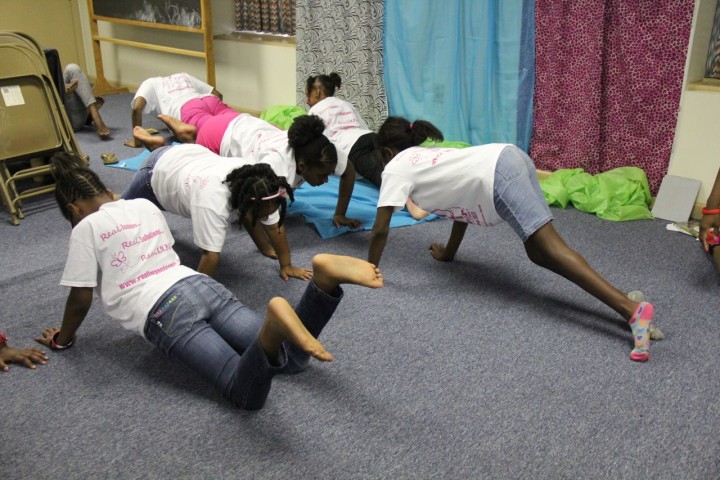 They had a good time, despite all the complaining!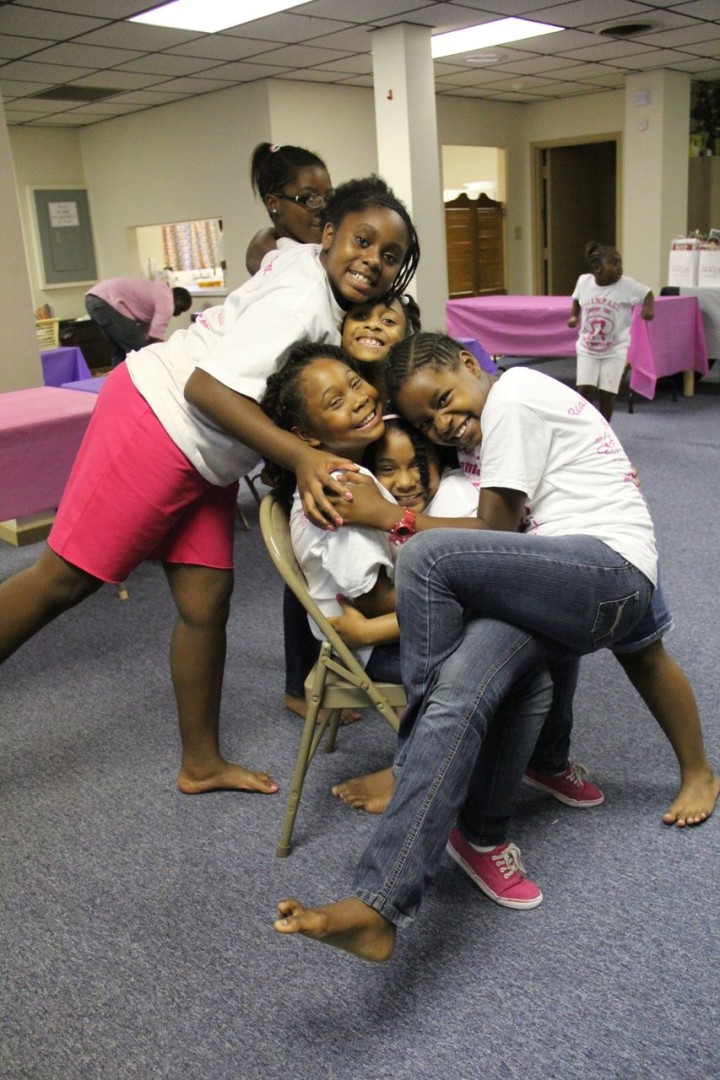 They were good sports because CLEARLY, I showed no mercy no matter how old they were, lol!
Drill Sergeant >>> Rx Fitness Lady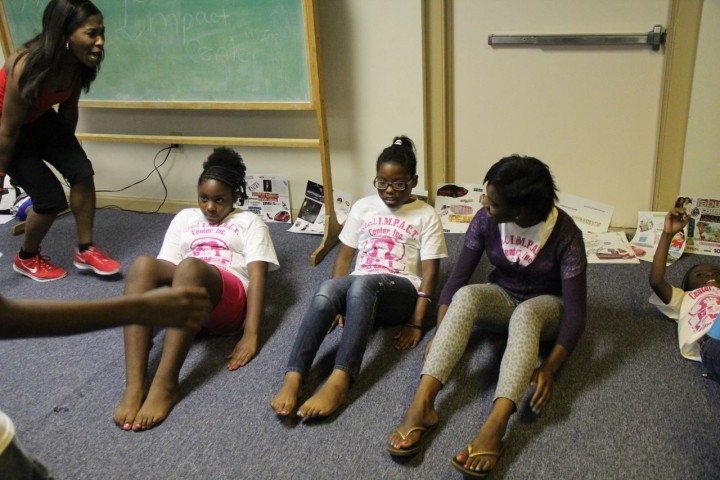 Even though my FAVORITE form of cardio BODYCOMBAT was probably too much activity for the girls, I did tell them about it.
I asked them what Bruce Lee's favorite drink was.
What do you think it is?
Water?
It's actually…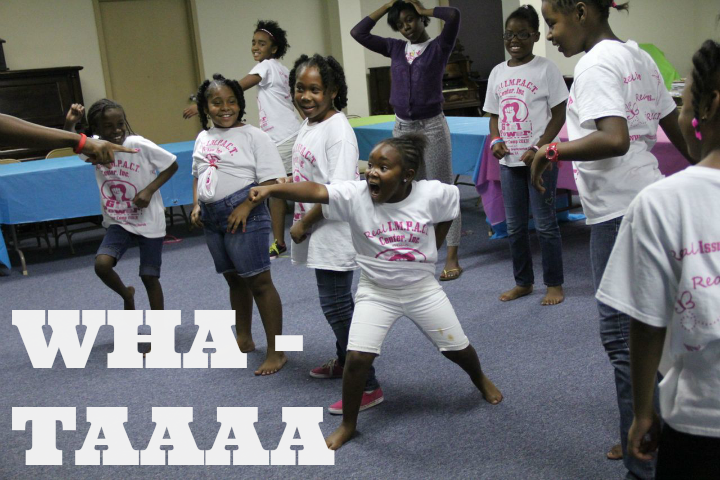 Say it with me & this time, jump and punch….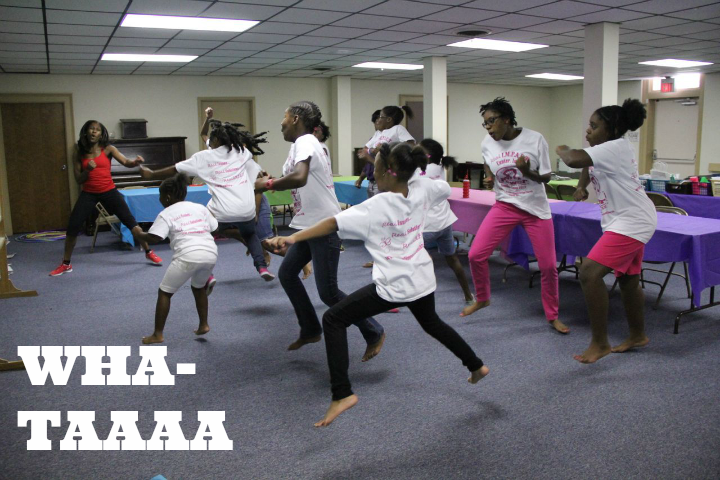 I think they finally got it!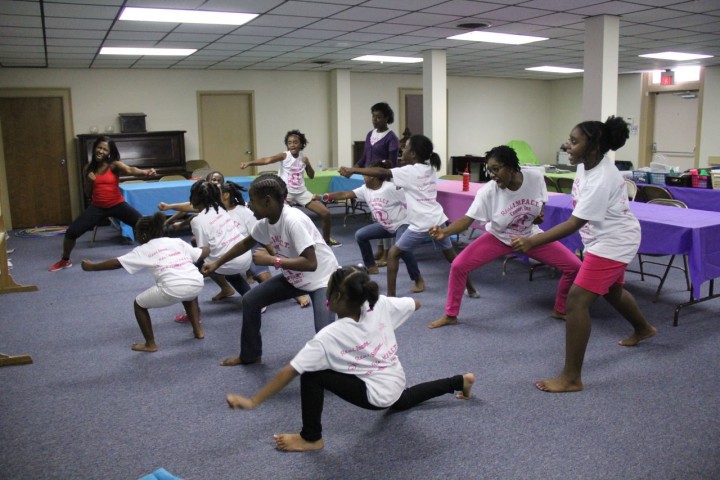 Since dancing in group exercise is one of the most popular forms of exercise, our main workout for the day was LINE DANCING!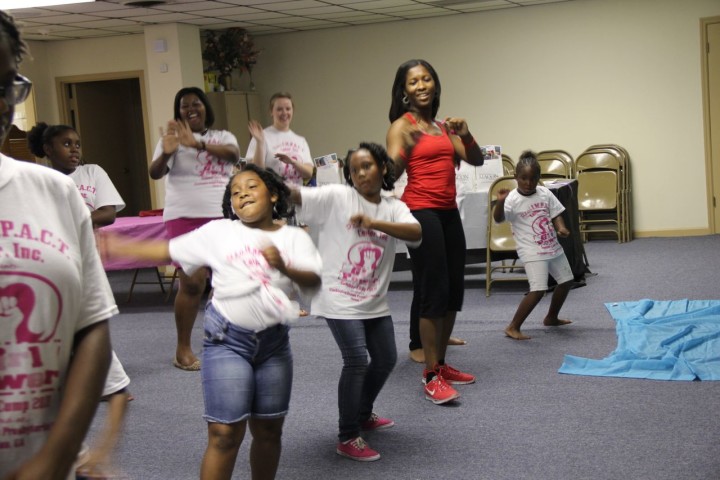 We warmed up with the Electric Slide and did everything from the crowd favorite "The Wobble" to the ultimate peak the "Zydeco Bounce"!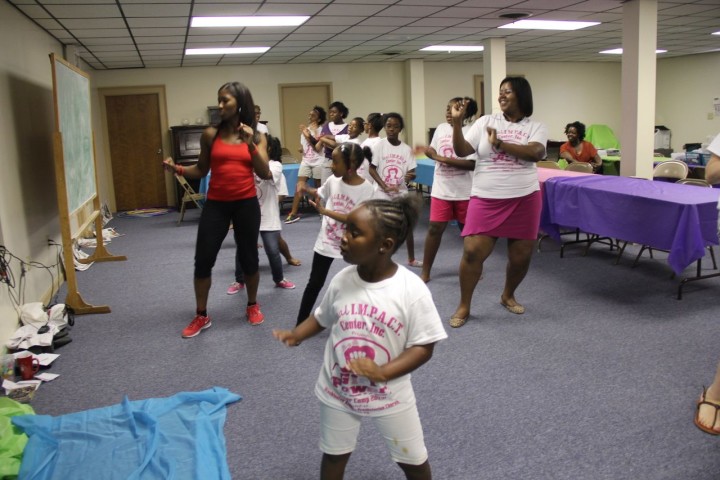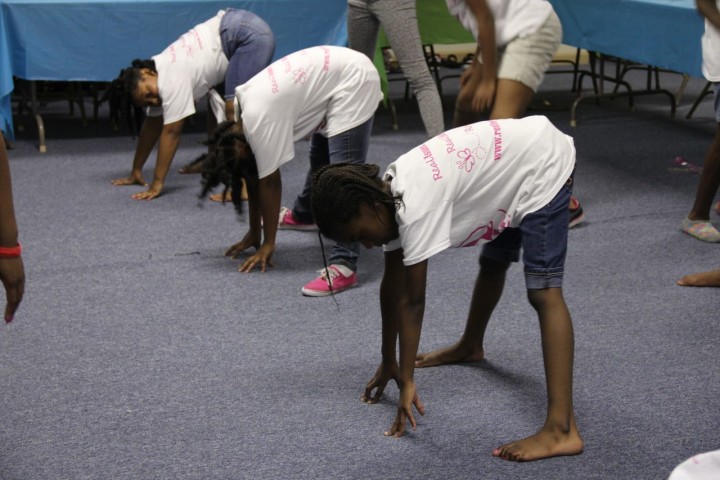 It was a fun time with so many young faces! I was happy to be a sponsor of this camp and attend as a speaker!
Afterwards, I hung out with Geneva's new exchange student Tonya!  I ABSOLUTELY LOVE her!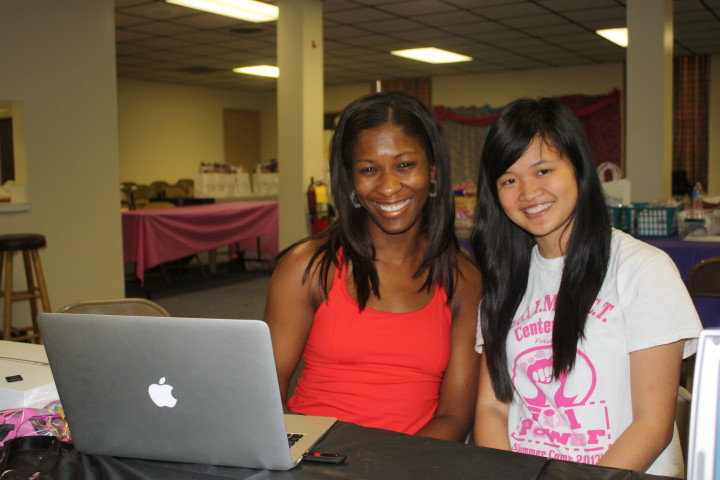 She is so funny and instantly made me want an exchange student as well.  We are going shopping for her school clothes tommorrow 🙂  She will spend her senior year here in the states.
S/O to her for taking the pictures for this post and for showing me some tricks on my MacBook Air. She just got hers 4 days ago! 
Anywho, Tonya grew up in Vietnam and moved to the Czech Republic when she was 7.  Look what she showed me!
She was reading it to me and I was all excited!
How cool is that???
Finally, because it's Friday….Clever Kids in the Spam Folder….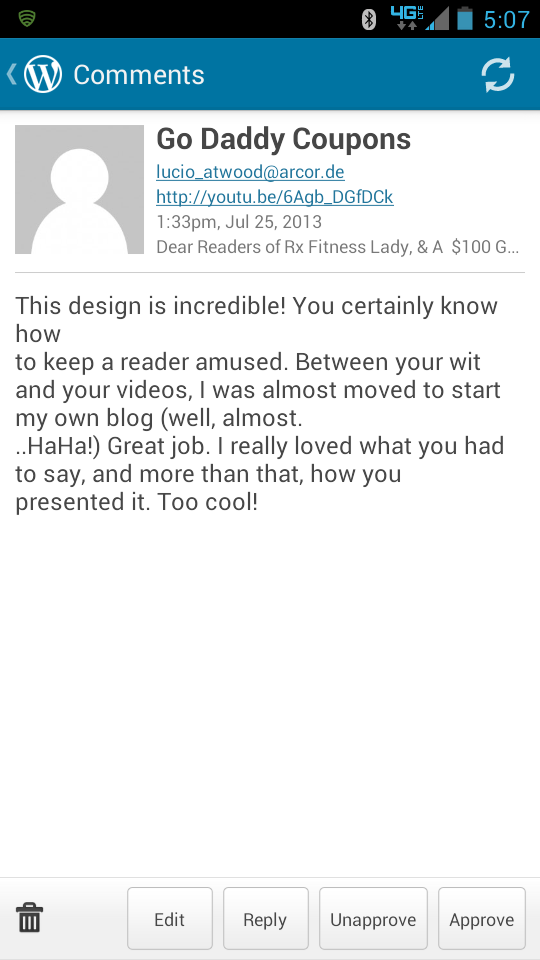 Rx Fitness Lady wants to know…
Were you any good at spelling bees? How'd you do with this one?

What kind of physical activities do your kids like to participate in or which ones seem to be the most popular?
How often do you check your spam folder?
Would you host an exchange student?

The following two tabs change content below.
Rx Fitness Lady
Greetings, I'm Joi, a Pharmacist with a passion for fitness & a community leader. I teach BODYCOMBAT, BODYPUMP, Tabata Boot Camp, & serve as a mentor to young girls. My goal is to inspire people to live healthy, active, & prosperous lifestyles through practical blog posts deliveries. You can find me on Facebook and Instagram. You can view more post and subscribe to stay tuned to latest updates
at
Rx Fitness Lady.
Latest posts by Rx Fitness Lady (see all)