Would you be surprised to know that the difference in a family going bankrupt and or losing their home is often times an extra $250 of income per month? Don't ask for the source, I heard it at a convention in 2007.   A lot of issues result from irresponsible spending and lack of budgeting, but usually a little extra money would do the trick to keep you comfortable. Yes, I know there are several avenues that you could use to add the $250 like getting a roommate or just picking up a standard part-time job.  However, I can attest to the fact that you will enjoy your work 100X more if you are passionate about the work you are doing.  If you make more money than 98% of the nation, you probably will be happy with that no matter what.  However, that means you would be a 2 percenter.  Soooo, for the rest of the 98%, I wanted to start 2013 off with my first Prosperity Post being a process for making your passion your bankroll.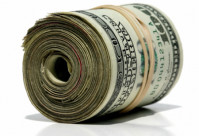 Craft the time
The first and easiest thing to do is to find time to take on a new project.  Most people spend a slew of time just messing around on social networks every day, watching T.V., and talking on the phone to the same people about the same stuff over and over.  For the multi-tasking Mother and wife, this may be a little difficult but you can start with baby steps.  If it's 15 – 30 minutes a day of planning to get started, then so be it, consistency is the key.  Here is food for thought: for everything that you think you have going on, there is another person with that and some more to deal with and they will still find time to start a project and be successful.   You know that person, right!
Tips
While you are in the planning stages, go ahead and start saving any start-up cost if you think you will attempt a solo project.
Go ahead and get the support of your family to sacrifice a small amount of your time for a season.  Do that by selling the delayed gratification that benefits them as a result of your new project.
What is Your Passion?
This is very simple.  What do you most enjoy doing that you do well? Watching/playing sports, Watching T.V., Shopping, traveling, eating out, reading, sewing, talking about people, cracking jokes, writing, attending weddings, mentoring, speaking, match making, working out, doing makeup, problem solving, etc. The list is endless!
Where could you Make Money?
Who is your target buyer or audience?  Children, teens, collegiate, young adults, middle aged adults, baby boomers, elderly, urban, elite, middle class, etc.
What avenue will work best for your idea? Home-based, online, moon lighting, direct-selling, print media, special events, conventions, market place, traditional brick and mortar, or a blend of 2 or more of these
What can you offer that is unique?
You have got to study the industry from a business perspective. All you have to do is figure out how you can deliver something in a way that is more desirable, convenient, or really creative.  You don't have to reinvent the wheel.  You can follow in the footsteps of someone who is already doing what you want to do & just add your personal touch to it.
Are you Afraid of Failure?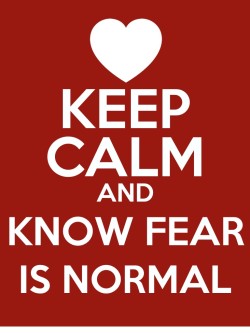 Do it anyway!!! What do you have to lose?  FYI: People are talking about you already weather you are successful at what you are already doing or if you are just bumming it out right now. What they say about you can only affect you if you allow it to.   So, what is left to your concern?
How To?
Everything I ever wanted to do, I read about it.  People make how to books from $1.99 up to $199 or more. You can find value and motivation from nearly all of them so don't let cost be a limiting factor. You can download books and have guides at your access literally 5 minutes after reading this post.  You can also read industry magazines, blogs, newsletters, join online forums and groups, etc.  When you are ready, share it with trusted confidants and ask for feedback. You can visit a role-model in the industry and ask questions about areas that are confusing you.
I leave you with this, whatever you are interested in; you can do it however you like if you get the creative juices flowing.  Welcome to 2013! It should not look just like 2012, IJS!
By the way, fitness is my passion;)
Rx Fitness Lady wants to know…
Can you think of a pastime that you can generate money from preferably at least $250/month at some point?
What's the business move for 2013?

The following two tabs change content below.
Rx Fitness Lady
Greetings, I'm Joi, a Pharmacist with a passion for fitness & a community leader. I teach BODYCOMBAT, BODYPUMP, Tabata Boot Camp, & serve as a mentor to young girls. My goal is to inspire people to live healthy, active, & prosperous lifestyles through practical blog posts deliveries. You can find me on Facebook and Instagram. You can view more post and subscribe to stay tuned to latest updates
at
Rx Fitness Lady.
Latest posts by Rx Fitness Lady (see all)