Laughing is good for the soul….Yes or Yes?  Making sure we have the right balance in life outside of work and family feeds that happiness we desire in being a well-rounded individual.
In that effort, are you always the one responsible for pulling together parties, retreats, and workshops?  Chances are if you're a blogger or a reader of Rx Fitness Lady

, you're a pretty sharp cookie and blessed with a touch of creativity.
These types of people usually get to plan the Christmas parties, social events, and meetings.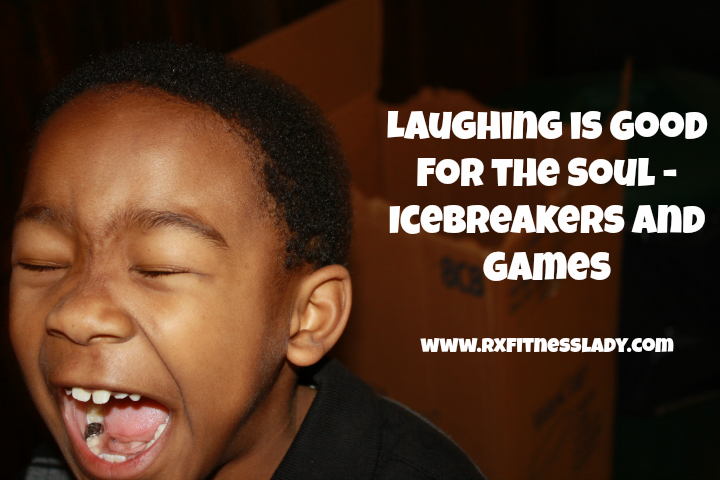 The trouble with that is, you want to make sure the party gets started off on the right foot.
I've got you covered with my recent planning and research with some tried and proven good icebreakers/activities for laughing or just getting to know people. Continue reading →