It's Friday people! I'm super excited to kick off the 2nd 7 Day Mini Blog Challenge Party Monday!  I can't wait to connect with all of you.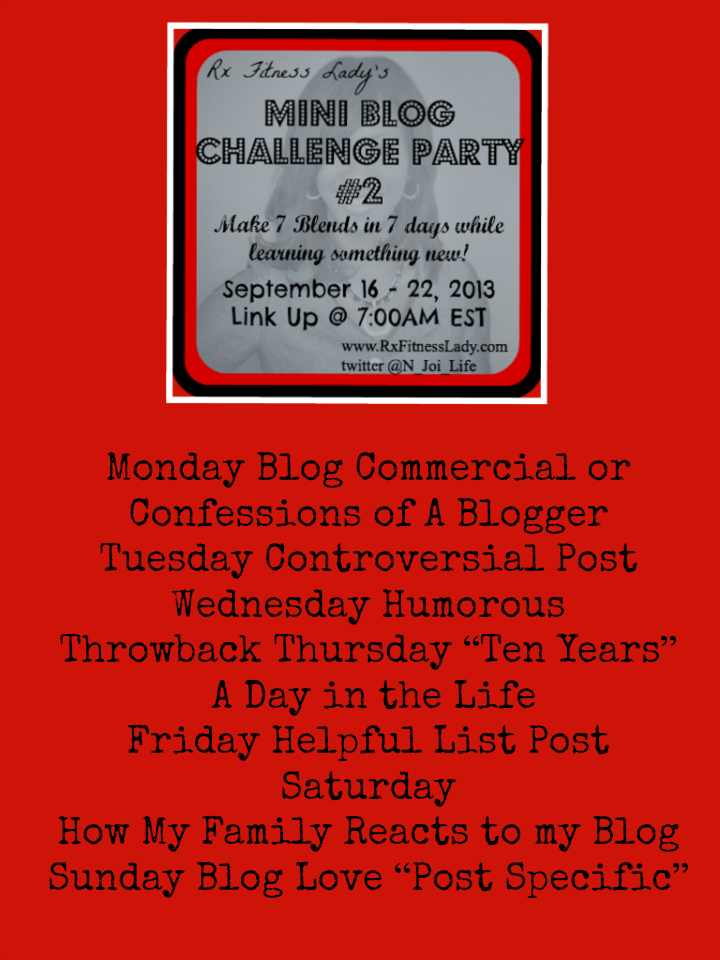 This post is for Kim's September Sapphire Even Day Blog Challenge!
Today's prompt – Harmony. List 5 of your all-time favorite CDs and why you love them.  Include clips from Grooveshark and/or YouTube
I am approaching this prompt, a day early of course from an Act Fit Friday perspective!
That's right…BODYCOMBAT 37! Old School Review because it's new to me & We ABSOLUTELY LOVED & KILLED IT!!!
Before I go in to teach a BODYCOMBAT class, I like to set the mood.  Remember how I told you I have a mean streak with weight loss in the form of BODYCOMBAT….well, I like to listen to hard, crunk, ratchet music right before teaching. It's just my thing.
See BODYCOMBAT is  – THE FIERCELY ENERGETIC MARTIAL ARTS WORKOUT WHERE YOU ARE TOTALLY UNLEASHED AND EMPOWERED.
Doesn't it sound like you need hard-core kick A8S lyrics and beats to prep?
I'm kind of breaking the rules, because there is one song that is my absolute favorite to listen to before my Tuesday morning warrior class! Well currently anyway….
It's Old school and since I just finished teaching old school BODYCOMBAT, I'm kind of loving this post!
This music clip is rated R, please don't click on the video my church boos 🙂 The truth is, that's what I listen too to prepare to fight and it fires me up!
BODYCOMBAT 37
So I launched an old BODYCOMBAT at one of my locations just like it was brand new because it pretty much was! This gym is only almost 2 years old so we weren't open to do this release when it orginally came out!
It was PERFECT!!! I liked the full bodysuit that Rach was wearing in the instructor DVD!  I must find something similar to teach in one day! She had combat boots to go with and all.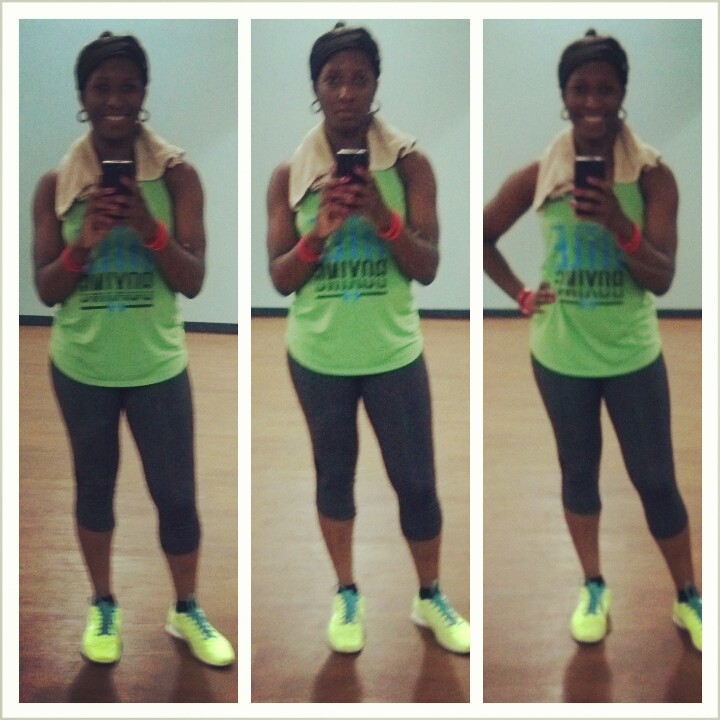 I was stuck with my usual faves, I love them though 🙂
Even though there was an Underworld/Vampire theme for this track, my favorite track was Beat It (love a Michael Jackson even if it's a remix version).
Can you imagine punching and kicking to that swanky beat! That was an awesome first fight for the workout.
I am so excited to find some older releases to add to my library!
I just LOVE BODYCOMBAT/MMA/Kickboxing people! When you find a form of cardio you love, YOU WILL ENJOY YOUR WORKOUTS! It's just that simple.  People can't drag you away from it when you get the type of euphoria I experience from teaching and participating.
I encourage ALL readers to find out what makes you excited about being active.  Many  KUDOS to all the people who read PFL and are on a journey to live more active!
S/O to the Dose Girls and Andrea @ Be Quoted who weren't always as active when we became blog friends as they are currently. No, I'm not saying it's because they read this blog but I am recognizing them because that is what we do around here!  I am super proud of them and all of you.
Housekeeping – If the button in the side bar is too big, here is a smaller option. You can grab the code from the side bar at the bottom.  Thanks people!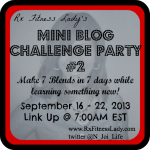 Happy Friday PFL!
Rx Fitness Lady wants to know…
Do you have any abnormal workout clothes, if so, what kind?
What form of exercise gives you that euphoric experience?
What do you appreciate that is old skool?
Are you ready for the Mini Blog Challenge Party next week?

The following two tabs change content below.
Rx Fitness Lady
Greetings, I'm Joi, a Pharmacist with a passion for fitness & a community leader. I teach BODYCOMBAT, BODYPUMP, Tabata Boot Camp, & serve as a mentor to young girls. My goal is to inspire people to live healthy, active, & prosperous lifestyles through practical blog posts deliveries. You can find me on Facebook and Instagram. You can view more post and subscribe to stay tuned to latest updates
at
Rx Fitness Lady.
Latest posts by Rx Fitness Lady (see all)