I had so much fun reading Old School Blogging posts last month that I participated with Alphabet Soup.  I decided to take the prompt for this month and link up with Alison and Elaine.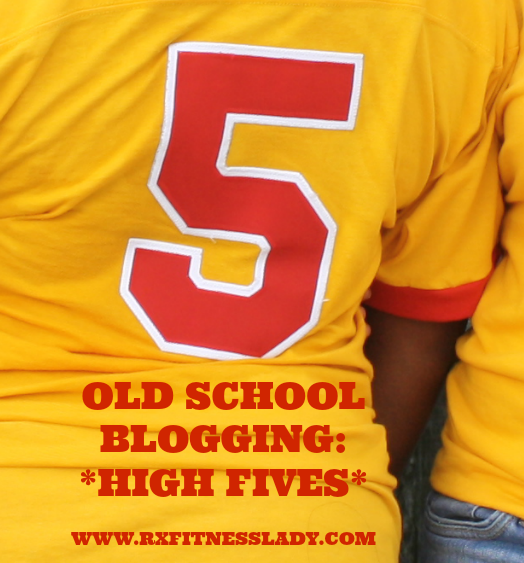 Oh, I'm still turnt up from the Centennial weekend, so um yeah…my pin for today is totally a     S/O to my 5 (who happened to be my travel buddy for the weekend), Drama of SPR 01, Eta Chapter, FVSU, 28 Forces of RAPture, DST…..ok 🙂 If you didn't get all that, no worries …Recap coming soon and it'll all make sense.

LIST OF FIVES MEME
Five Things I Have A Passion For
BODYCOMBAT/Fitness/Sports, Healthcare, Making Money, Learning New Things (There are a few others, but these I talk about on the blog sometimes)
Mentoring girls &  Fellowship with Family & Friends (Family Reunions, Sorority Reunions, Girls Night Out, Date night, etc.)
Recycling & Sunday School
Styles and Shopping – thus the F2BD series
TV, Books, Movies, Blogging, & Music – Sorry, fine arts just never tickled my fancy (ditched ballet, tap, jazz, piano lessons, playing in the band, slept through all the cultural events as a child, I don't do much politics as an adult…I really don't care what anybody thinks about this either).  Don't worry, I'll still expose my own children 😉 !
I am a very passionate person, AYEEEE! 🙂 I tried to group them, I just have so many interest.
Five Things I'd Like to Do Before I Die
Publish a book (working on this)
Be featured in Black Enterprise (my favorite magazine hands down)
Take my trip to London, Paris, & Amsterdam
Play on a TV gameshow
Make a workout DVD (I have this all planned out in my head actually)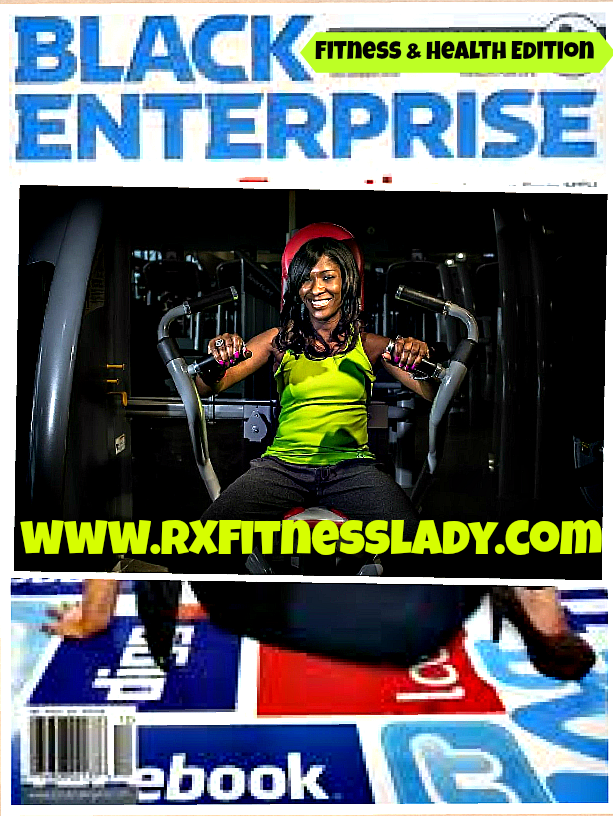 How do I look on the cover?
Five Things I Say a Lot
Hey
Whatever
Seriously
Girl stop
Yes (with an attitude) as in…Yes, I'm headed to the gym, Yes, I'm working, Yes, I'm watching this crap (junk TV),  or YES I'M BLOGGING 😉
Five Books And/Or Magazines I Have Read Lately
Black Enterprise Magazine
Shape  Magazine
OTC Guide – 2013 Survey of Pharmacist' OTC Recommendations – Published by Pharmacy Times  & the Regular Pharmacy Times Issue
A Deeper Love Inside – Sister Souljah
Five Favorite Movies (Maybe you've seen them 5 times)
Lean on Me
Adventures in Babysitting
Fried Green Tomatoes
Boyz N the Hood
Annie – Try to watch it every Christmas with the little sister
Sister Act 2, Baby Boy, Beverly Hills Cops Series, …I could do this all day!
Five Places I'd Like to Travel To
In addition to the places listed above…
Hawaii
Dominican Republic
Barcelona
Tahiti
San Francisco (on the agenda for this year)
Five People I invite to Do This Meme
The following bloggers at Being A Wordsmith, Defining Hope, Kenya G. Johnson, Learn to Embrace the Struggle, and V Watts Thoughts
Rx Fitness Lady wants to know…
Do you know what it means virtually when someone encloses a word  with ** like I did in the title *High Fives*? In this case, it means High Five 🙂  Give me a high five in the comments if you had something in common with me & tell me what it was! 

The following two tabs change content below.
Rx Fitness Lady
Greetings, I'm Joi, a Pharmacist with a passion for fitness & a community leader. I teach BODYCOMBAT, BODYPUMP, Tabata Boot Camp, & serve as a mentor to young girls. My goal is to inspire people to live healthy, active, & prosperous lifestyles through practical blog posts deliveries. You can find me on Facebook and Instagram. You can view more post and subscribe to stay tuned to latest updates
at
Rx Fitness Lady.
Latest posts by Rx Fitness Lady (see all)