Old School Blogging is taking the place of Act-Fit Friday today! I gave you some Basketball Life Lessons Monday, so we should be cool :).
Elaine and and her co-host Katie switched it up this month and asked for pictures and or words of your Fridge!  When I read Elaine's post, I just had to draft this post because of a recent occurrence.  Therefore, I give you….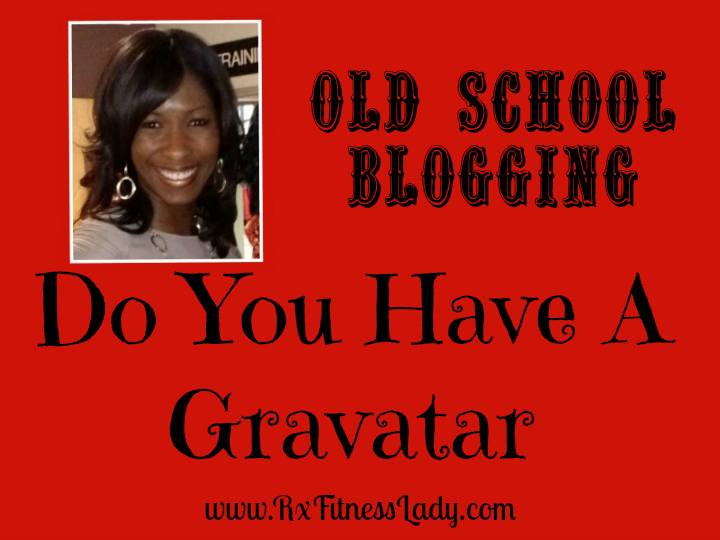 First off, are you following me on the PFL Facebook fan page? If not, you may have missed this update.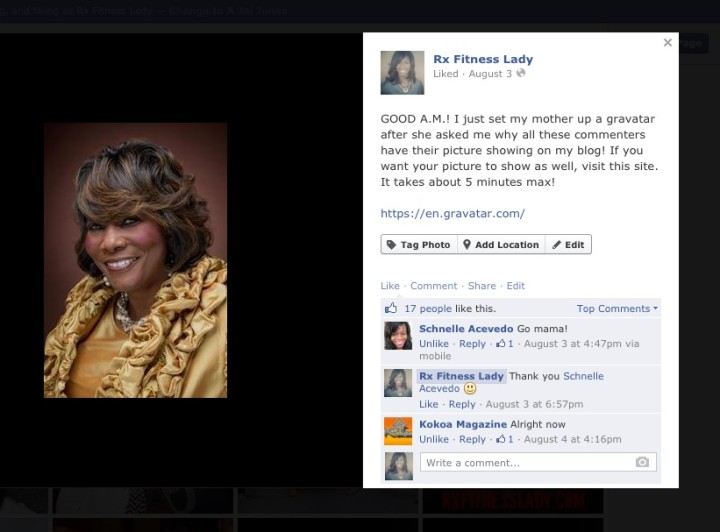 So, if you want to be sharp and jazzy like the mother of Rx Fitness Lady, then visit the Gravatar site and set up a picture to accompany your sweet comments from now on.  It is really simple to follow so add it to the to do list this weekend, EmK 😉
More on why you should have a gravatar from Kenya. We just happen to be on the same page this week.
A Few Gravatar Tips 
Choose a clear image

Make the image non-offensive
Choose a warm photo that shows teeth or makes you feel good
Make sure it's current and matches what people see when they visit your blog (if you have a blog)
Choose a picture not a button
So, I know everyone doesn't have a fancy photo like that of Mother, so just do the best you can.
She was recently chosen as one of the best dressed women in our city by a local paper, that is why she had multiple shots for me to choose from to set up a gravatar.
WHAT THE WHAT, Joi! This is suppose to be OSB! I know, I know…
So back to the fridge, it will all come together! I chose my parents fridge, because mine is simply blah (book club magnet and calendar)!
The other night, Mother came up the stairs & asked Amber (did you read the post on her Wednesday?) and me did we see all the new "souvenirs" on fridge?
We were like, huh?
Our usual fridge front contains…
Wedding anouncements and or Thank you notes

Graduation Invitations
School pictures
Magnets
A few miscellaneous stuff
So, I went to check it out, and here is what I saw…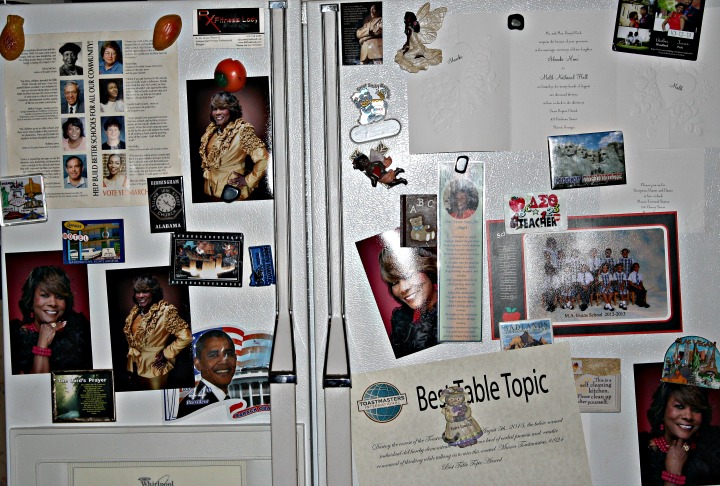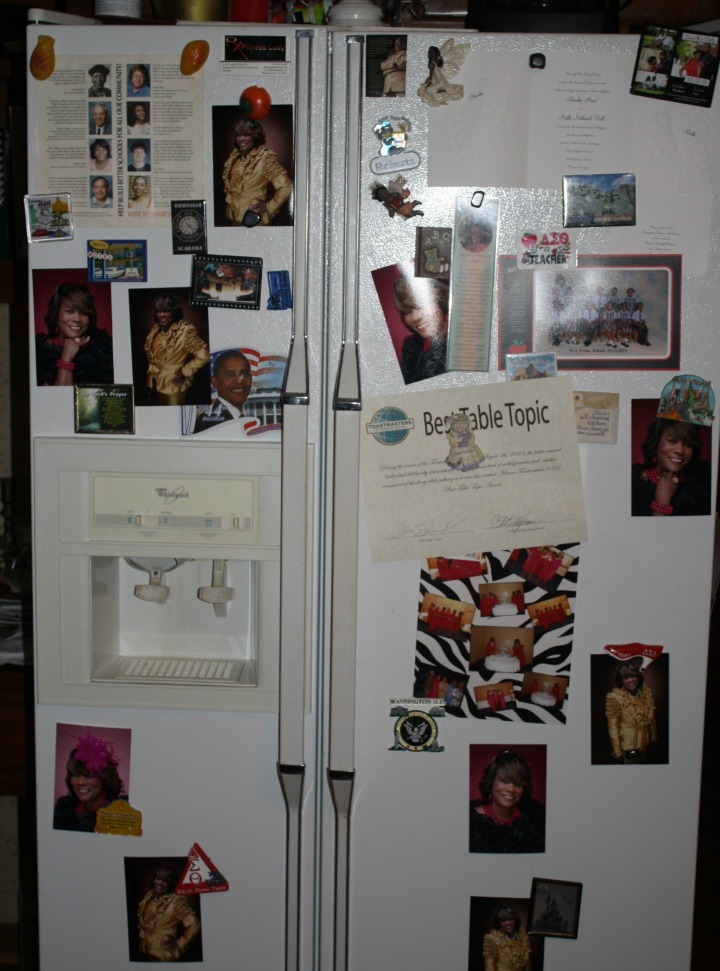 She really enjoyed that photo shoot 🙂 We are not going inside that bad boy! No way, Jose!!!
I will share the HOUSE RULE – Anything in the house (Fridge, pantry, etc.) is up for grabs! So forget if you paid like $50 for a meal that you only tasted and brought home for later, ANYBODY that gets to it first can have it! We are all cool with it!
This month I am tagging Kita, Leah, &  Nellie.
T.G.I.F., Enjoy the weekend!
Rx Fitness Lady wants to know…
Do you like your current gravatar? If you don't follow the guidelines above in creating one, please tell us why?
Do you eat leftovers? Would you be upset if I ate your leftovers 🙂 ?

The following two tabs change content below.
Rx Fitness Lady
Greetings, I'm Joi, a Pharmacist with a passion for fitness & a community leader. I teach BODYCOMBAT, BODYPUMP, Tabata Boot Camp, & serve as a mentor to young girls. My goal is to inspire people to live healthy, active, & prosperous lifestyles through practical blog posts deliveries. You can find me on Facebook and Instagram. You can view more post and subscribe to stay tuned to latest updates
at
Rx Fitness Lady.
Latest posts by Rx Fitness Lady (see all)