T.G.I.F. PFL!  I've been making some layout changes around here.  Snoop around and let me know what you think.  I'm still working it out so all constructive criticism is welcome. If it's too harsh, please email instead of commenting..Em..K!
I have been trying to share more on social networks! If you follow me on Facebook, you know that my God daughter had me at the late (9:30 PM) movie the other night to see Epic!               She had to tap me in the first 20 minutes a few times, ya girl was sleepy!!! Once I woke up, I really enjoyed the movie.  We hung around and took these pictures after…as if it wasn't late enough!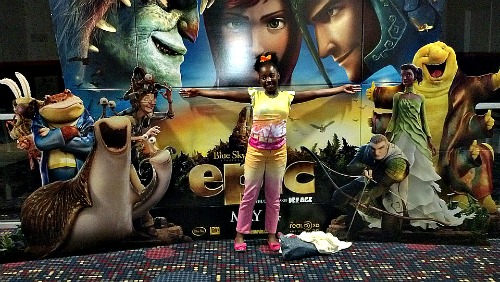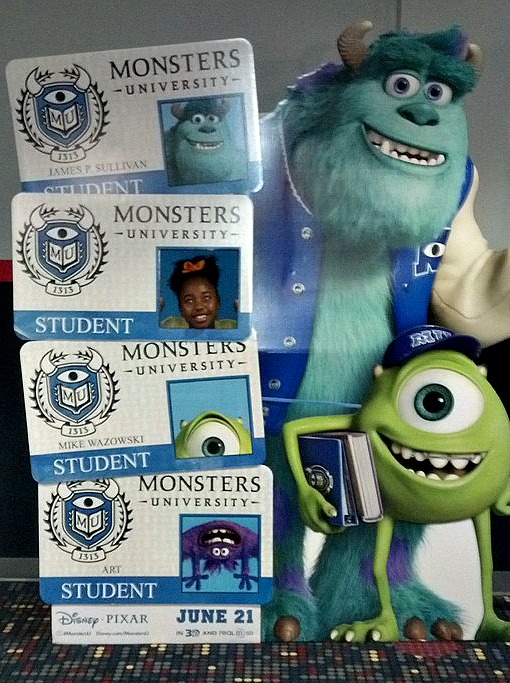 On Instagram, I shared this picture…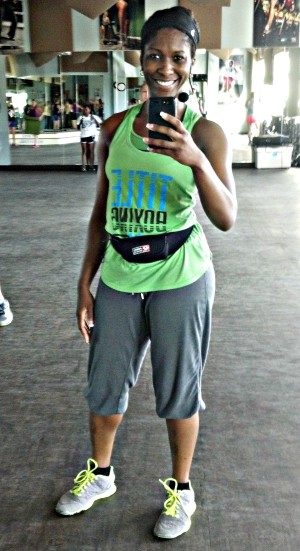 I had to teach 2 BODYCOMBAT classes in one day so that one of the gyms would have enough instructors to teach in a cage to promote the programs.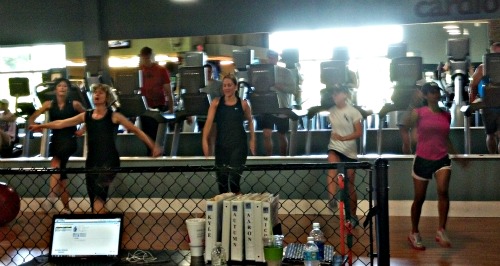 I was beyond pooped Tuesday, but the people in the gym enjoyed the cage show & I am all for promotional events.
I also posted this picture in hopes that I could join Mimi with all the fabulousness that goes on with Manicure Monday!  She has started a Day in the Life of Mimi series on Youtube..Whew *wipes forehead*!  S/O to all Mothers!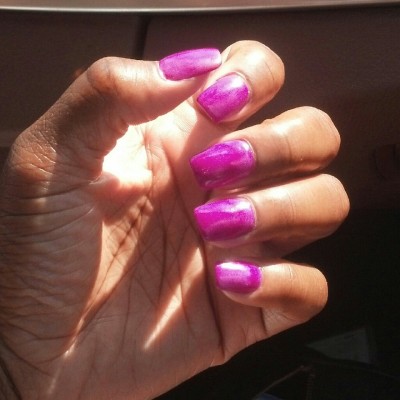 Last week, I hosted my first blog event "The 7 Day Mini Blog Challenge Party" and besides all the fun mixing and mingling, I learned to share people's post more. It is so easy and doesn't take but an extra second if bloggers have share buttons set up.  So you will now see me pinning more to Pinterest.  Once I got in the habit of sharing, I noticed how much effort you all go through to make pretty pins!  I will definitely be pinning more.  Follow me on Pinterest 😉 !
Speaking of sharing, I kicked off the party with the Attain & Maintain Weight Loss Principles for Life Campaign.  I made a button and you can add it to your side bar if you agree to live by the principles & also promote the campaign to inspire people to be featured here on Rx Fitness Lady with their journeys.  Thanks in advance 🙂 !
FOODIE PENPAL MAY
I am happy to share that I participated for the first time in Foodie Pen pals.
For those who aren't familiar, you sign up to participate, and get an email when the foodie pen pal matches are made.  You don't receive from the same person you send to.  For all the details, you can read about the program on The Lean Green Bean blog.  There is a link up provided on reveal day which is today as well.  You agree to mail your package out by the 15th and you receive a box of goodies from somewhere in the country.
This was a challenge for me, as you know I'm not the foodie blogger!  I have my issues with healthy eating and have plans in my calendar to start making posts about changing my eating habits starting in July.  For now, I'm making small changes. I appreciate your blogs that give suggestions toward healthy eating.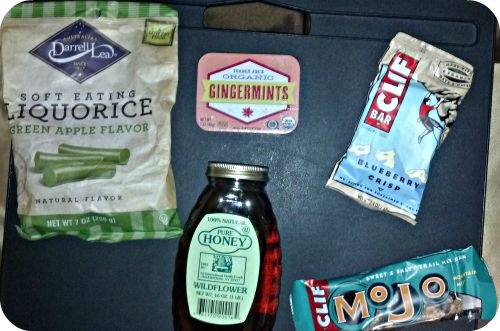 I got my box a couple of weeks ago and it was quite the fun experience.  The box was made by Kaitlin A Dogwood in Brooklyn and included the sweetest note. 
The goodies included…
Clfff products (new to me but all the rage in the healthy living blog community) – Trailmix bar and Blueberry Crisp bar
Honey from her area
The best green apple licorice..like EVER!
Thanks so much Kaitlin!  I especially loved being exposed to the licorice.  Yummy!
That's it for me for the month of May!  It has been an amazing month with you PFL.  I'm looking forward to the summer months and especially June!  That's my birthday month and it will be some fun going on around here!  HOLLA!!!
Yours in Healthy, Active, & Prosperous Lifestyles,
Rx Fitness Lady wants to know…
What did you do challenging in fitness this week?
What food would you like to receive if someone sent you a food package in the mail?
What kind of crazy things do you do with the kiddos in the summertime? 

The following two tabs change content below.
Rx Fitness Lady
Greetings, I'm Joi, a Pharmacist with a passion for fitness & a community leader. I teach BODYCOMBAT, BODYPUMP, Tabata Boot Camp, & serve as a mentor to young girls. My goal is to inspire people to live healthy, active, & prosperous lifestyles through practical blog posts deliveries. You can find me on Facebook and Instagram. You can view more post and subscribe to stay tuned to latest updates
at
Rx Fitness Lady.
Latest posts by Rx Fitness Lady (see all)