Greetings PFL!  I didn't want too much time to pass before I posted on the blog about an incredible experience I was afforded last month.

Kesha Phillips the Editor of We Got Kidz, a Parenting and Lifestyle Guide put together this list of 16 Breakout Women Bloggers of 2013 and she included me in it!!!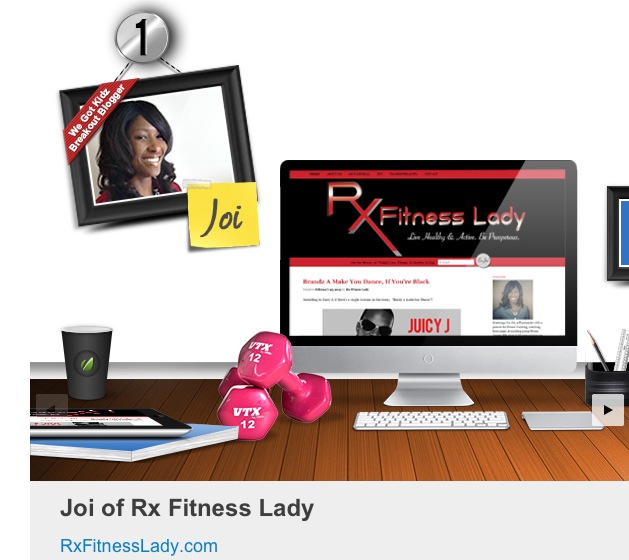 I would like to officially thank her for the recognition.  It really makes me feel appreciated when anyone compliments my new blog.  I appreciate her posting on her own personal blog about me & 15 other outstanding women bloggers, some of which happen to be very good blog friends as well.  You can check them out in the post.  Kesha summed me up just as I wish to be perceived in the blog world.  That let's me know my message is getting across the way I hoped which warms my heart.
I have to give a MAD S/O to her graphic skillz!!!  I was so outdone by this graphic that I made it my new screen saver.
She is very talented.  If you have ever visited her site, you are immediately wowed by the design and trying to figure out what the heck you have going on with your own boring layout, lol.
I expressed in detail my reasons for starting this blog in my first post.  In a nutshell, the theme is…
Live Healthy & Active. Be Prosperous.
I am happy to see results increasing with traffic and connections as days go on.  I have learned so much in such a short time and have met some amazing people virtually.  I've connected on levels I never knew could have existed when you think in the mindset of chatting with complete strangers!
I really appreciate my family & friends for hanging in there with me while I get the hang of things in the blog world.  Blogging does take a certain amount of time and they have graciously supported me when I get stuck on the computer.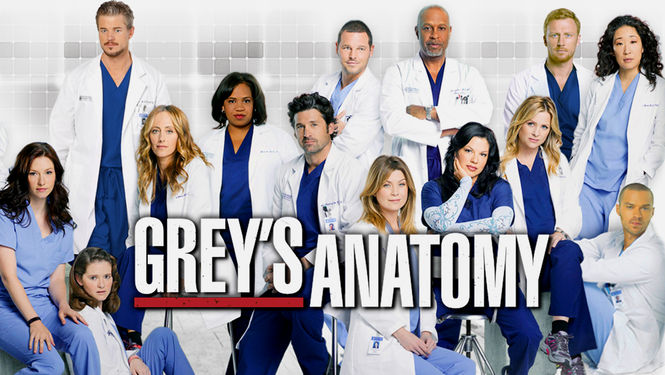 I'm a Grey's Anatomy fan and before I started blogging, I remember an episode last season where the female patient was deathly ill in the hospital bed and the Seattle Grace doctors were trying to tell her about her diagnosis.  She was typing away madly on her laptop and her hubs was like…"Oh, sorry…she's a blogger".  I was thinking, WTH..Lady you have cancer, lol.
Does anyone remember that episode?
I get it!  It's addictive!  I have developed a passion for blogging and don't really see it going anywhere anytime soon.  I'm here to stay folks.  I'm grateful to you bloggers out there who thought it not robbery to share your thoughts with me & keep me in the loop as I figure this blog world out.
Readers who support this blog are amazing.  I appreciate every single comment on this blog, subscriber, social network followers & comments on those social networks, shares, pins, retweets, likes on FB and Google +s.  People who have shared their stories with me in the form of interviews and or in the comments section are jewels for using your personal life to inspire others.
I also appreciate the readers who will never ever comment here but take the time out to send me text messages, emails, FB messages, & that come up to me in person and just start talking about a particular post.  That last one gives me goose bumps.  People have made my day by letting me know they are supporters but not commenters. I love all of them and am VERY appreciative of anyone who takes time out of their week to drop by this blog. I have so many things I'm looking forward to sharing with you in the future.
That's all folks!  T.G.I.F.  Thank you, Thank you, Thank you Kesha!
Yours in Healthy, Active, & Prosperous Living,
Rx Fitness Lady wants to know…
Do you remember the first time you got an award for something you worked really hard on, if so…care to share?

The following two tabs change content below.
Rx Fitness Lady
Greetings, I'm Joi, a Pharmacist with a passion for fitness & a community leader. I teach BODYCOMBAT, BODYPUMP, Tabata Boot Camp, & serve as a mentor to young girls. My goal is to inspire people to live healthy, active, & prosperous lifestyles through practical blog posts deliveries. You can find me on Facebook and Instagram. You can view more post and subscribe to stay tuned to latest updates
at
Rx Fitness Lady.
Latest posts by Rx Fitness Lady (see all)