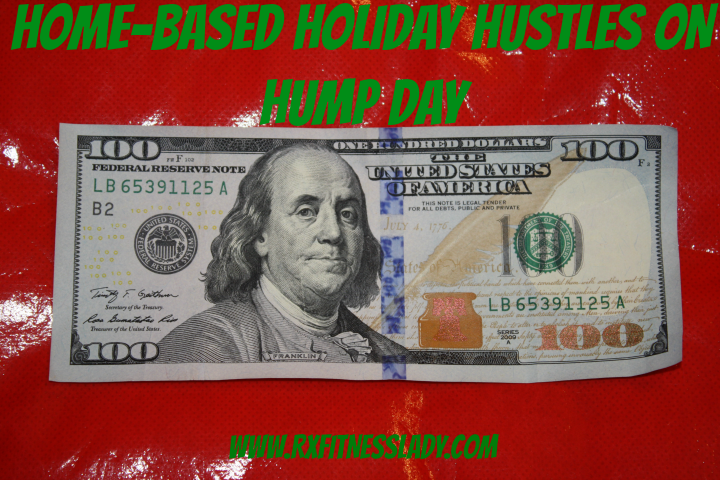 I'm happy to bring you this series for the holidays! Everyone is always looking for extra cash flow!!! Wednesdays during the holiday season will be dedicated to highlighting women in home-based businesses so you can get your Holiday hustle on 😉
Yours truly will kick it off!
Have you heard of the 90 Day Challenge with Visalus?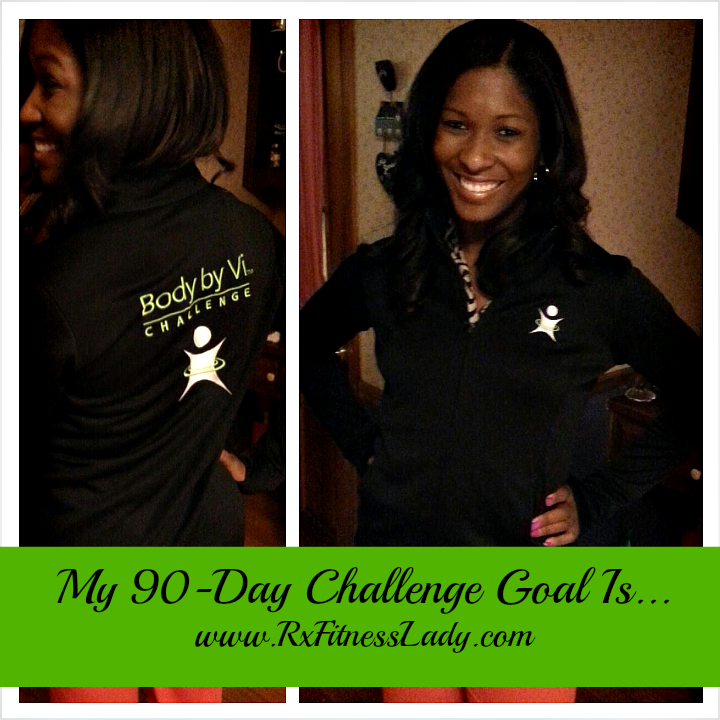 If you follow me on my personal Facebook page or noticed my new button included in each post & in the side bar, you may already know that I'm a new promoter for the Body By Vi 90 day weight loss challenge!
I actually started to draft this post a few weeks ago after my first challenge party!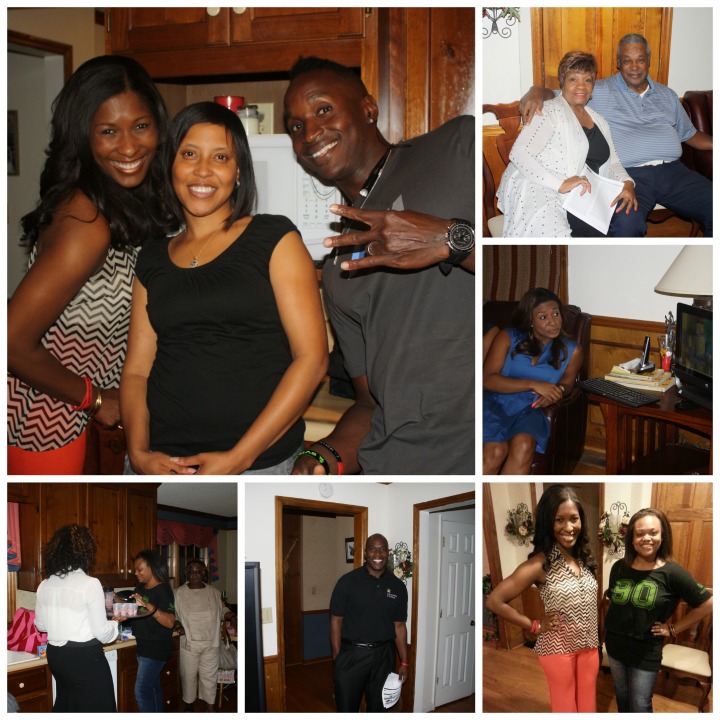 What Is A Challenge Party?
A Challenge Party is where you invite about 1/2 a dozen of your friends that workout & a 1/2 dozen of your friends that need to work out over to your house to get excited about losing weight!!!
As a promoter, I share the challenge by preparing samples of the Vi-Shake, educating people how to use the product, & helping them make a decision about which kit to choose to start their transformation over the first 90 days! I also recruit other interested parties to share the challenge on my team!
Challenge parties are fun, educational, interactive, and best of all they make money while Stomping Obesity.
SN – Have you read my tag line? Live Healthy & Active. Be Prosperous. Was this the company for me or what!!!
At my party, I hit the first promotion in the company as a Rising Star Director, Whoop!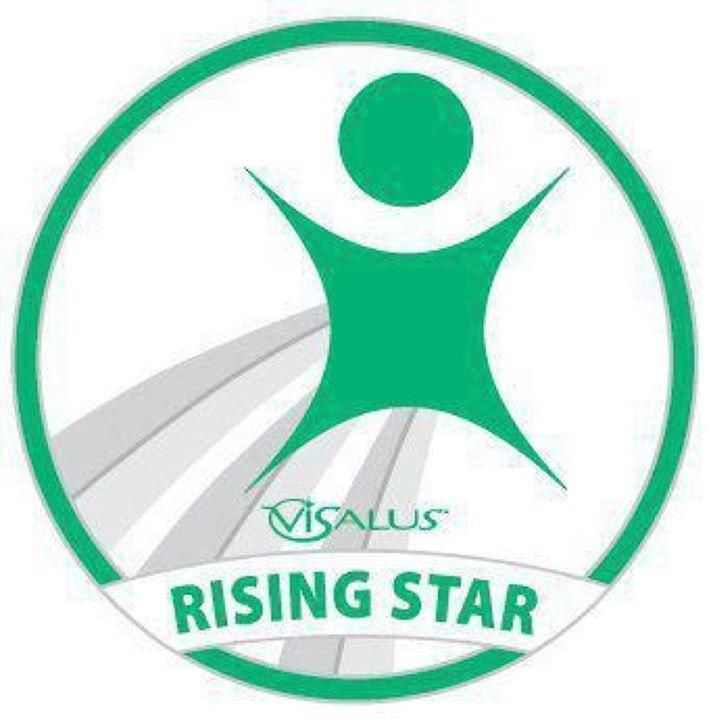 I listened intently to my Boss Lady Crystal Germany, National Director with the company A.K.A. (seriously, she's an icky acky AKA 😉 ) Thunder, as she and her big money crew put on my first challenge party. I soaked it up like a sponge!!!
I duplicated their efforts in sharing the challenge with many and got others inspired to share the challenge as well. I had plenty of hands on assistance from the boss lady along the way. She was right there to answer all of my questions, kinda like how Nellie has always been for me in blogging 🙂
I started collecting my own weight loss stories from my customers! My customers have only been on the product at most for 2 & 1/2 – 3 weeks! I have been very excited and eager to share those results on FB and now here!
Crystal recorded my Daddy making a testimony on the product! It truly is working wonders across the globe! It's the number 2 weight loss company only second to Weight Watchers!
The product is easy to use, taste good, & it works! You have nothing to lose but weight! That's why everyone is continuing to jump on the challenge!
Next thing I know last Monday, boss Lady was posting this…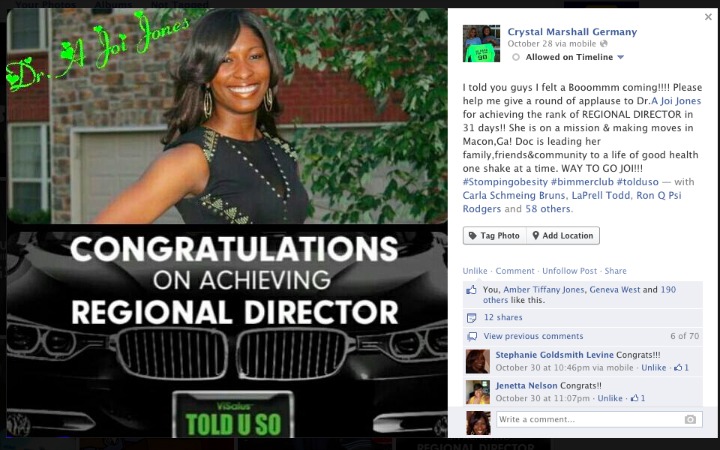 31 days in the company and I hit the rank of Regional Director which earned me a spot in the "TOLD U SO" Bimmer Club! A free Black, Green, or Silver BMW of my choice to lease or buy please and thank you!
I also made just under $1200 my first month in the company! Not bad to bring full circle the promotion of weight loss which I was already doing in fitness classes every week, here at Rx Fitness Lady, and in the community! Now I can help with the nutritional side.
Super sweet icing because I already drive a BLACK 2013 5 series, so guess what? I just collect the specified monthly allotment since my car meets the requirements of the Bimmer Club.
Rx Fitness Lady likes free!
My tenants make my house Free! (It took 3+ years to get there & a lot of headaches, just ask Kim, compared to 1 month with Visalus.)
My fitness instructing makes my gym membership free & leverages workout time!
Now Visalus just made my car free!
I am super thrilled to be a promoter with this company. There are wonderful incentives for promoters and customers.
With Project 10, every time a customer loses 10 pounds (or builds 10 pounds of lean muscle), they can upload a quick video saying they did so. The company gives a way $10,000 each week ($1,000 to 5 women and 5 men) just for tracking your progress.
For that same 10 pounds, they also donate one bag of shake mix to an obese child!
Yep, kids are on the challenge!
Are you still wondering how exactly the shakes work, when to take them, etc.? Of course you are, hit me up! This was all a teaser! I want your business 🙂 Lose weight, feel great!
Oh and BOOM is the Vi Family hype word 😉 !
I hope you enjoyed! I have enjoyed preparing for these prosperity posts. Can't wait to share all the other businesses over the next few weeks!
Rx Fitness Lady Vi-Shake GIVEAWAY
Today on Rx Fitness Lady, I'm giving away 1 bag of Vi-Shake Mix (know as the shake mix that taste like cake mix)! That is 30 meal replacements and a value of $61.00.
ELIGIBILITY– Anyone residing in U.S. and Canada.
To Enter: Simply answer at least one of the questions below.
You have until Monday, 11:59PM to enter!
GOOD LUCK PFL!!! Winner(s) will be announced Wednesday, November 13th.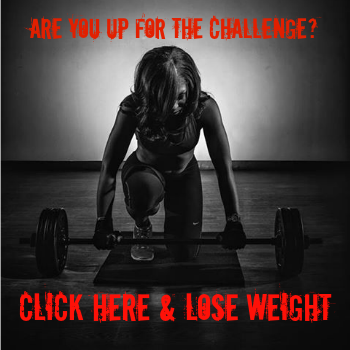 Rx Fitness Lady wants to know…
Do you use your side bar to sell ads or advertise your own business or blog material?

Have you heard of the challenge?
What apprehensions do you have about home-based business?
Do you lease or own your automobile & why?
Do you want to be my business partner 🙂 ?

The following two tabs change content below.
Rx Fitness Lady
Greetings, I'm Joi, a Pharmacist with a passion for fitness & a community leader. I teach BODYCOMBAT, BODYPUMP, Tabata Boot Camp, & serve as a mentor to young girls. My goal is to inspire people to live healthy, active, & prosperous lifestyles through practical blog posts deliveries. You can find me on Facebook and Instagram. You can view more post and subscribe to stay tuned to latest updates
at
Rx Fitness Lady.
Latest posts by Rx Fitness Lady (see all)