Does this title even sound logical to  you? Translation for my friends who don't understand my Southern dialect (Lit = Drunk & Buzzed = not quite drunk but feeling the affects of the alcohol…it's pretty straight forward).  The point, it's inappropriate for an infant or unborn baby.
April is Alcohol Awareness Month.  The theme is….
"Help for Today. Hope For Tomorrow"
The aim of this awareness campaign is to give information about alcohol and the disease of alcoholism and treatment.  You are getting more My Health Monday just on a Wednesday ;)!
I am spending a few minutes on the subject of drinking while pregnant because I was alarmed by an article "Can You Drink Alcohol during Pregnancy?" in the November issue of Shape (yes I know this response is late).  I am not even sure how this made the editorial cut for a reality check.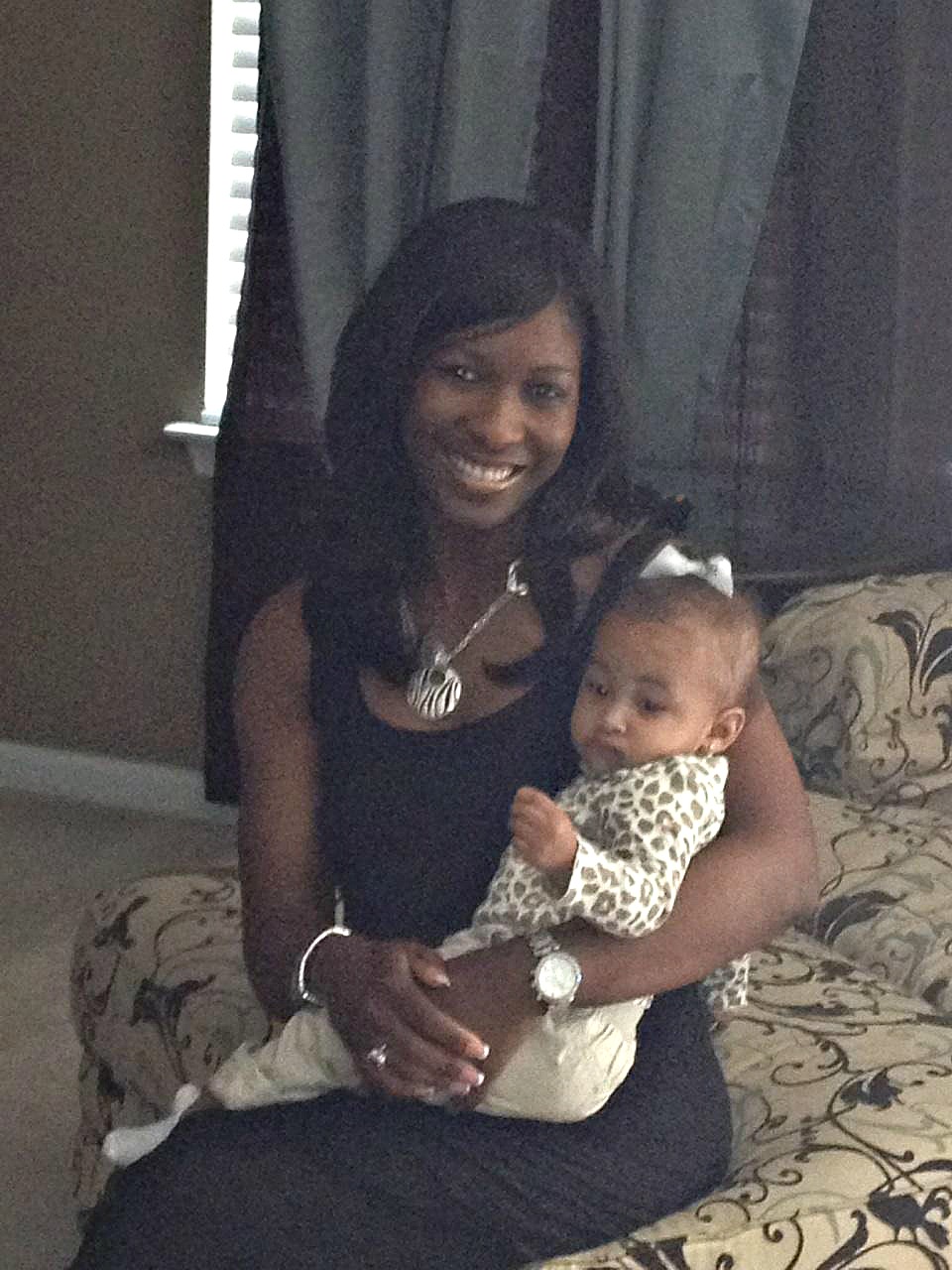 This is a picture of me with my youngest Godchild from this past weekend.  All I have to claim currently are her and 2 other kiddos that have mothers that thought it kind enough to name me as their God Mothers.  I can't imagine drinking alcohol at all, point blank period if I was pregnant with a little blessing such as this.  I'm curious to hear from you!
The "Reality Check" reported that apparently more studies are needed on the impact of low and moderate alcohol intake but heavy drinking is definitely a no-no & clearly linked to birth defects.  It also suggested that a glass of wine after the first trimester on occasion was probably fine.
Question: WHERE ARE THEY FINDING THE STUDY PARTICIPANTS??? 
Who feels that it is so important to have social drinks for birthdays and anniversaries that they would risk the health of their unborn child to find out what happens.  These studies were not done in the United States. However, I don't feel that an unborn child is less important because they aren't American.
This article really confused me as a health care professional, as a future mother (God willing), & just a concerned human being.
I do not recommend ANY drinking while pregnant or trying to conceive.  Often times I compare advice from my gynecologist verses a friend's and the advice will conflict.  I feel that we have to use our common sense and sometimes second opinions.  I firmly stand behind my opinion.
I have so many mommy friends and blends & somehow, I think someone might have a contrary viewpoint!  Please, let's discuss this in the comments!
Yours in Healthy, Active, & Prosperous Lifestyles,
Rx Fitness Lady wants to know…
How do you feel about drinking alcohol during any trimester of pregnancy?

Do you trust everything your physician/pharmacist advises or do you get a second opnion?

The following two tabs change content below.
Rx Fitness Lady
Greetings, I'm Joi, a Pharmacist with a passion for fitness & a community leader. I teach BODYCOMBAT, BODYPUMP, Tabata Boot Camp, & serve as a mentor to young girls. My goal is to inspire people to live healthy, active, & prosperous lifestyles through practical blog posts deliveries. You can find me on Facebook and Instagram. You can view more post and subscribe to stay tuned to latest updates
at
Rx Fitness Lady.
Latest posts by Rx Fitness Lady (see all)