Are you fustrated with all the energy you put into attending link parties in efforts to grow  your blog?  Do you absolutely LOVE link parties? Do you flat out hate link parties? Either way, let's discuss!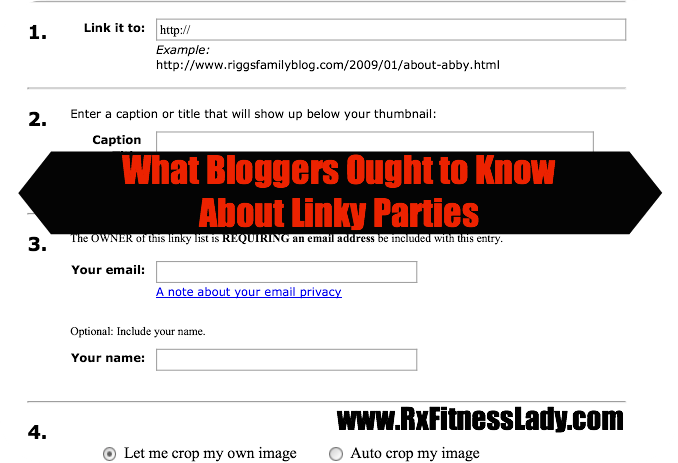 I am no expert, but I have hosted 2 events and attend a few regularly, so I thought I'd share  my thoughts and here from you to start off July.
What is a link party?
A link party is an event hosted or co-hosted by bloggers where you can enter a link to something (your; blog, FB fanpage, bloglovin, twitter, Instagram, Pinterest, etc.).  After you link up your item, you are suppose to visit others that are linked up.
If you are visual, then click on my Pinterest Interest Party ( STILL LIVE 😉 ) or an older event I hosted earlier this year the 7 Day Mini Blog Challenge Party.
A Few Tips on Attending Link Parties 
Look around for a Link party in your niche or one that has people you would like to be friends with.
It is Common Courtesy to do as your host instructed. Be sure to follow them and their cohost & whatever else they ask you to do. Some will ask you to load their party button somewhere on your site and visit others linked up.
Usually you see people commenting thanking the host.  Be sure you do so as well.  In addition to pulling it together and promoting the linkys, there is a small fee associated with it.
Get there early!  Once you find one, you need to try to figure out what time it goes live.  The first links will ALWAYS get the most visits.  (Even if you are late, there are ways to stand out)
If it's a basic link up (no thumbnail, just a title/name), then you need to make your title interesting.  Even if you were a slacker on the title when you posted it, get creative and link a title to the post that pulls the reader in.
Type your title in all CAPS, they can't help but see it. I know it's shouty, but hey…whatever!
Link the prettiest picture you have!  Just like pretty gets pinned on Pinterest, pretty gets clicked.  If you are thinking (I'm not as pretty as so and so), whatever, YES you are! You know that picture of yourself  that you just love! Others will love it too!
Even after you link a pretty picture, still link a catchy title unless the host specifically tells you to just link your blog url.  People see a pretty picture, they read the caption (link), if it's Joi @ Rx Fitness Lady…maybe, but if it's Proven Productivity Strategies for Bloggers on Facebook, then a blogger when intuitively click it if they think it will help them.  Don't worry if they don't comment, your google analytics will show you that your tactics are working!
Link up your BEST!  If you had a post that did really well, link that up! Don't link your homepage 10 minutes after you just posted a new post as the first link to a really popular linky. People will click your blog and unfairly think you aren't worth reading just because you don't have any comments or likes yet. Link the post from the day before!
In a nutshell, Think about what you click on when you attend link parties and try to make yourself appealing.
Once you click on some links you are interested in, leave a valued comment on their blog. If you need help with this, read 24 Reasons you Don't have Comment on Your Blog.
Follow their blog!
If you were really impressed with your first visit, then follow them socially and tweet them or write on their Facebook page that you enjoyed your visit or something to that affect.  I don't know about you, but it's very hard for me to ignore that type of interaction.
QUALITY OVER QUANTITY! If you want to act like a crazy person and visit every single link in the linky, then go right ahead! Chances are, they will not all want to connect with you.  I would develop a system for the parties you attend and only attend QUALITY hops.
Support a good host.  If you regularly visit a hop that you make friends from and the host visits your blog as well, then make sure when you enter your link that you do indeed share it on twitter or facebook when you get to that screen.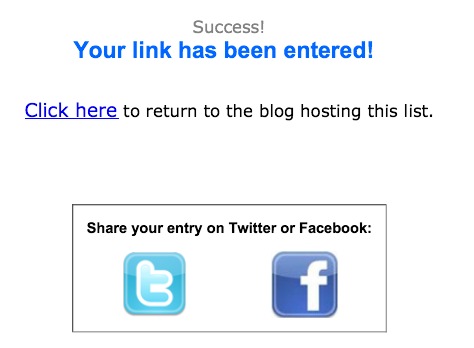 Increase your chances of getting clicked by co-hosting a hop.  Some bloggers offer this for free and others charge a fee to cohost.
Hopefully you all have entered my Pinterest Interest Link up. If not, you can do so now!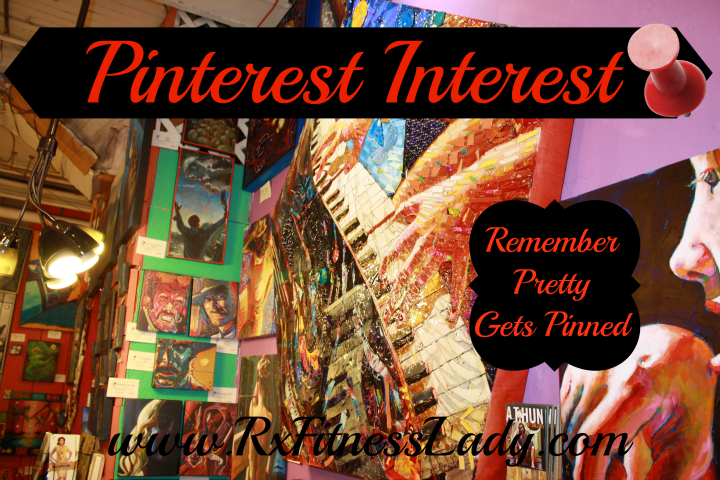 Maybe I will see you all Saturday at the Sharefest over on theSITSgirls site!
TOP COMMENTER FOR JUNE 
It's the first post of the month and my newest feature is recognizing top commentators of the month.  I appreciate all the love from all of you.  The roll call has started over for July!
The top commenter chosen for May is Carli of Real Into!  Congratulations Carli!  The gift is the same as last month except this flavor is Orange Splash!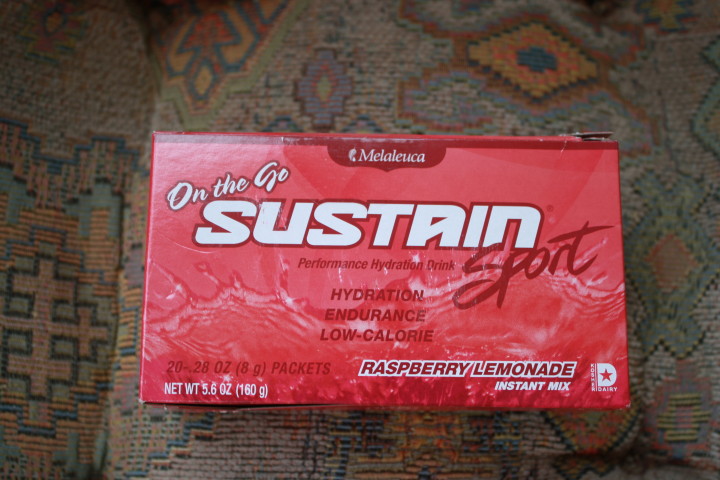 Carli, please email me your mailing information if you would like to receive this token at RxFtinessLady(at)gmail(dot)com.
Rx Fitness Lady wants to know…
Do you participate in link parties? How many per week? What is your favorite Link party to attend?

What do you like most or least about link parties?

The following two tabs change content below.
Rx Fitness Lady
Greetings, I'm Joi, a Pharmacist with a passion for fitness & a community leader. I teach BODYCOMBAT, BODYPUMP, Tabata Boot Camp, & serve as a mentor to young girls. My goal is to inspire people to live healthy, active, & prosperous lifestyles through practical blog posts deliveries. You can find me on Facebook and Instagram. You can view more post and subscribe to stay tuned to latest updates
at
Rx Fitness Lady.
Latest posts by Rx Fitness Lady (see all)