Today for Act-Fit Friday, I have somewhat of an introduction!  Remember a couple of weeks ago, when I posted 35 ways to Celebrate your Blogoversary?  I am fulfilling one of those today!
We are almost there to the 1 year celebration!!!

A few weeks ago, Amber (who is clearly not a stranger to the PFL community),  passed her Les Mills RPM training! YAY Amber!!! I am so proud of her! If you are not familiar with Les Mills Programs, RPM is the equivalent of a spin or cycling class.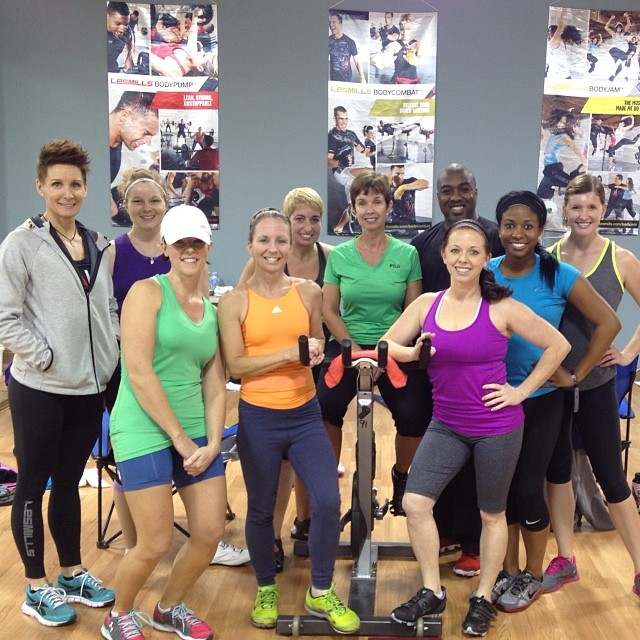 One of the suggested ways to celebrate a blogoversary was to add a writing partner to your blog! WHOOP! Let's welcome Amber to the PFL community as a regular reviewer of Les Mills RPM releases!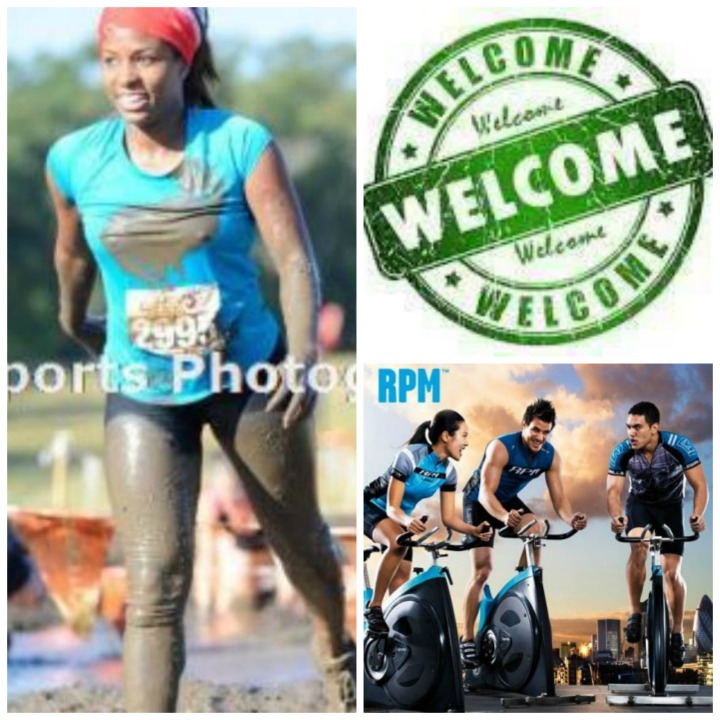 Amber recently had her writing debut on Rx Fitness Lady when she recapped a race with you in "Girls Get Down and Dirty Too"!
Now she will appear all of 4 times a year, lol to review the releases of RPM!   Only 4 times, but I'm still excited. 
As I've mentioned before, my Les Mills reviews are extremely high trafficked post for PFL, so the reviews of this program to the line-up should make for a nice addition in 2014!
Because they have been such successful post, I do have some goals for standardizing them in 2014 and making them more exciting.
With the help of our new addition "Miss Mass Communications",  A.K.A. Baby Rx Fitness Lady who was responsible for putting together my PFL commercial,  we will be adding sizzler videos to the reviews. I kinda secretly think that is why so many people come to read the reviews.  I will let you know how that little change affects my analytics. I am excited.
Les Mills RPM 
So about this RPM class...
"RPM™ is the indoor cycling workout where you ride to the rhythm of powerful music. Take on the terrain with your inspiring team coach who leads the pack through hills, flats, mountain peaks, time trials, and interval training. Discover your athlete within – sweat and burn to reach your endorphin high."
It last 45 minutes and you can burn up to 675 calories!!!
You excited yet? You should check the class out!
Les Mills Classes
Major KUDOS to anyone who attempts to train and teach ANY Les Mills Program. They are all super fantastic, seriously! There is something for EVERYONE!
Here is a video of the classes offered!
Teaching a Class
One of my #1 suggestions for staying fit no matter what is to add fitness instructor to your resume! 
If Les Mills is available in  your area, you should consider it.  Their classes are TOP QUALITY as is the training for it.  I have posted a few articles to help you along that journey!
Why I Joined the Les Mills Instructor Tribe
Atypical Tips for Les Mills Initial Program Trainings
Rock Your Les Mills Assessment Video with 10 Simple Tips
Why You Should Try Les Mills BODYCOMBAT
10 Reasons Why You Should Try Les Mills BODYPUMP
So You Want to Teach Les Mills BODYATTACK
FYI – MONDAY is REVEAL DAY for the Holly Bloggy Christmas Party! I can't wait to see the posts! Thank you so much for your participation.
Have a great weekend!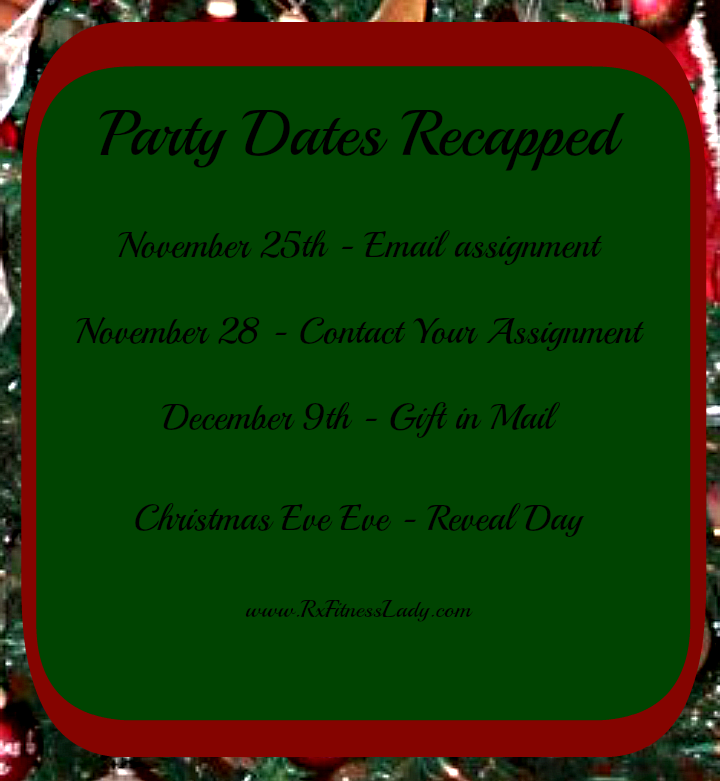 Yours in Healthy, Active, & Prosperous Lifestyles,
Rx Fitness Lady wants to know…
What are your fitness goals for 2014?

Did you have a better fitness year in 2013 than 2012?
Have you thought about teaching a class/additional class next year, which one?
If you would be so kind, please help me welcome baby sister to the team!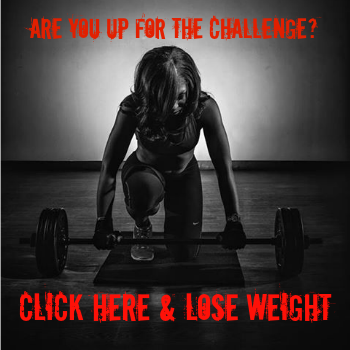 The following two tabs change content below.
Rx Fitness Lady
Greetings, I'm Joi, a Pharmacist with a passion for fitness & a community leader. I teach BODYCOMBAT, BODYPUMP, Tabata Boot Camp, & serve as a mentor to young girls. My goal is to inspire people to live healthy, active, & prosperous lifestyles through practical blog posts deliveries. You can find me on Facebook and Instagram. You can view more post and subscribe to stay tuned to latest updates
at
Rx Fitness Lady.
Latest posts by Rx Fitness Lady (see all)