Thank you for tuning in to Monday's post about the "female Viagra"! As promised, I have another solution to women dealing with decreased libido.  EDUCATE yourself! We are helping  you do that with the  final entry in the Hump Day Holiday Home-based Business series!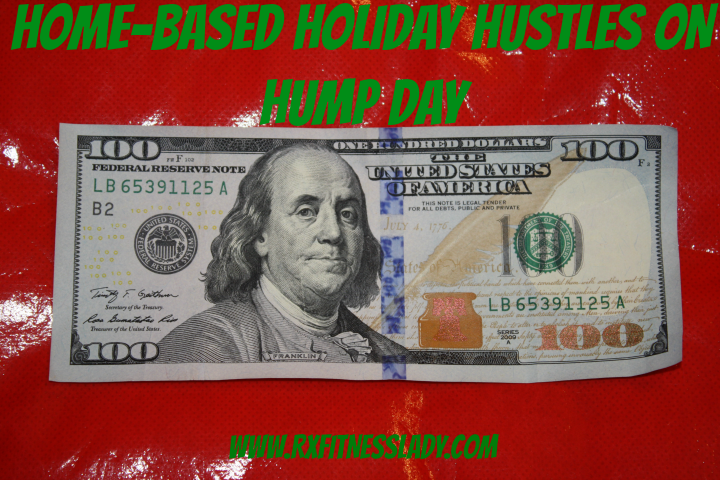 What business do you own?
Pure Romance by Zack ~ Pure Romance is the nation's leading, fastest growing woman-to-woman direct seller of relationship enhancement products.  The company markets a premier line of products including lotions, books and bedroom accessories through in-home parties organized by Consultants like myself.

What specials do you have for the holidays?  10% discount on all orders over $50.00
If someone is looking to earn some extra money, what is your company's drawing tool in your opinion?
Pure Romance has several drawing tools in my opinion.
1) It is so much fun!!!! You get PAID to have a party!  It does not get any better than that!
2) Pure Romance is also the global industry leader in promoting women's sexual health and enhanced intimacy in a fun and comfortable environment through education and connection.
3) You get a FREE personal website once you become a consultant.
How many hours a week would you say you spend working your business? 
It varies. During peak seasons, i.e., Valentine's Day, Weddings, etc., I spend about 10 hours/week and off peak about 4 hours/week.
What other rewards have you noticed other than financial from owning this business?
Pure Romance is much more than parties and paychecks.  I support Pure Romance's founding mission—to empower, educate, and entertain. I empower women to dream big and pursue their passions by providing opportunities to develop unlimited potential and help others do the same. I educate women with the lessons and information I've learned about sexual health and running a successful business. I entertain at parties by allowing laughter and open communication to take place. I provide a fun and comfortable environment where women can come together and have a good time.  It is very rewarding to share my knowledge with other women.
Are there quotas or minimum inventory requirements for this opportunity?
The only requirement to remain an active consultant is to place a retail order of $100.00 every 60 days.
What is the most fun thing about this business?
The most fun thing about this business for me is that I get to educate women and men about sexual health.  It is a topic that most are ashamed to discuss. 
What is the hardest thing?
One of the hardest thing for me is when I meet someone and they think Pure Romance is just adult toys only!  It is so much more!!!  Another hard thing for me is when I book a party and when I get there I find out I am the entertainment.
What kind of training is available for you?
The Training Center is provided via your FREE personal website. The training center provides all the tools needed to learn everything you need to know to have a successful business.  The training center includes topics, such as, Pure Romance Philosophy, New Consultant Corner, Making Money, All about the Party, Product Information, Sexual Health, Building your Team, Business Management and Customer Care. Also, you can always consult with your up-line or other consultants.
Have you attended a national convention for your company? Tell us about it.
Yes, I have attended several National Conventions.  They were held in Las Vegas and were so much FUN!!!  Pure Romance Consultants from all over the world come together for training, recognition, and celebration of our fabulous sisterhood. You get a chance to see the new product launch, learn new ideas from other consultants and much, much more.
What is the startup cost of this business?
There are 4 starter kits.  
1) Basic Kit ~ $149 – This kit includes a variety of our top-selling products for display and sampling at your first party.
2) Standard Kit ~ $239 – This kit provides an excellent display of lotions, books and bedroom accessories.
3) Deluxe Kit ~ $599 – This kit offers several products to demonstrate and gives you "extras" to use as instant inventory.
4) Premium Kit ~ $1199 – Loaded with more bestselling products than any other kit, the Premium Starter Kit helps you begin your Pure Romance career feeling prepared, confident, and ready to sell!
How long has this company been in business?   
20 years – Patty Brisben started Slumber Parties in 1993 and later the name changed to Pure Romance.
How much money can one realistically make?
The beauty of owning a Pure Romance business is that you decide exactly how much money you make every month. You're in complete control! As you begin to book parties and work your business, you will find that you can earn money through three streams of income: immediate – booking parties, ongoing – follow –ups, website orders and repeat customers and ultimate—building a down line, otherwise known as I.O.U. The better you understand how these streams of income play into your business, the more effectively you'll be able to work your business and make the money you want—it's that simple! Each party is its own unique experience, so how much money you make will vary. The average party will have about 10 guests and bring in around $600 in retail sales. When you factor in that an average party lasts four hours from start to finish, that means your new business can bring in $150 an hour—or more!
When it comes to making money, the sky is the limit! Your earning potential is endless—It is up to you!
Anything exciting in the pipeline for this company?  T
he Patty Brisben Foundation is working to enhance women's sexual health and well-being through research and education.  To learn more, visit here. 
Is there anything else you'd like to share?  
Understanding what it means to be sexually healthy has helped me teach others about their bodies, how to open the doors of communication, and how to maintain a healthy sexuality. Many women find it difficult to talk about sexuality with their doctors, friends, families, or partners. I give individuals the opportunity to break down those barriers by reassuring them that it is okay to talk about their sexuality and their sexual health, to explore their bodies, and to not be embarrassed or ashamed. I use laughter and fun to help others comfortably aexplore sensitive topics. I shed light on the issues and challenges individuals face regarding sexuality, while always providing a comfortable environment to ask questions and learn more about their intimate lives.
GIFT GIVEAWAY TIME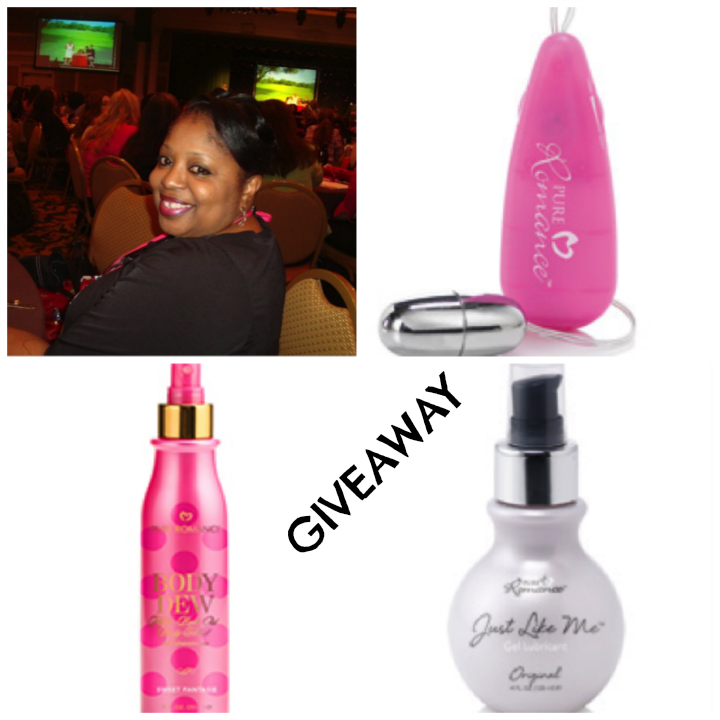 TO ENTER – LEAVE A COMMENT AS USUAL! YOU HAVE UNTIL CHRISTMAS TO ENTER. A WINNER WILL BE CHOSEN ON DECEMBER 26TH.  GOOD LUCK!
ABOUT THE GIFT – Express Yourself VALUED AT $35
The Express Yourself Gift Collection includes all the essentials for an amazingly satisfying intimate experience. This set is ideal for a woman who's new to bedroom accessories and wants to experiment with some time-tested favorites. In the Express Yourself Gift Collection, fantastic excitement, a natural feeling lubricant, and a bedroom accessory combine to help you discover new expressions of joy. With this gift set, you might even scream your own name! Express Yourself Gift Collection contains: Ex-T-Cee enhancement cream .5 fl. oz. / 14.8 ml. STRAWBERRY, Just Like Me lubricant 2 fl. oz. / 60 ml. ORIGINAL, Silver Bullet REQUIRES TWO AA BATTERIES
SPECIFICS ABOUT THE GIFT CONTENTS

Silver Bullet
Our popular Silver Bullet clitoral vibrator has a variable speed wired remote to take you from low, relaxed vibration to intense pleasure. Exciting! Requires two AA batteries.
Body Dew
Body Dew Moisturizer keeps even the driest skin happily hydrated and feeling years younger! This gentle moisturizer is infused with beneficial sweet almond oil; a spritz after each shower will keep your skin feeling softer than ever. Spray your legs with Body Dew Moisturizer before going out for extra sexy shine. Makes tattoos look great, too! 7 fl. oz. / 210 ml.
 Just Like Me
Just Like Me® is the lubricant that feels just like your natural moisture! Perfectly imitate lubricant with this pH balanced, water based lubricant. The consistency is smooth and easy to control, with its mild and gentle formula. Just Like Me® adds a sensual atmosphere to any activity. 4 fl. oz. / 120 ml.
DON'T FORGET – YOU CAN VISIT PURE ROMANCE BY ZACK HERE! 
HAPPY HUMP DAY!
Yours in Healthy, Active, & Prosperous Lifestyles,
Rx Fitness Lady wants to know…
Have you ever been to a Pure Romance Party?

What was most surprising to you about this interview?
Does sexual health education discussion embarrass you?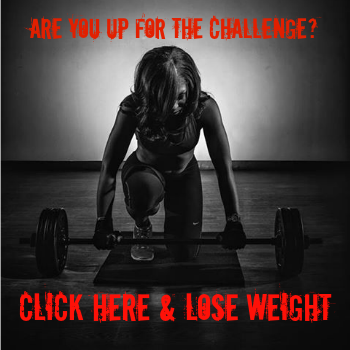 The following two tabs change content below.
Rx Fitness Lady
Greetings, I'm Joi, a Pharmacist with a passion for fitness & a community leader. I teach BODYCOMBAT, BODYPUMP, Tabata Boot Camp, & serve as a mentor to young girls. My goal is to inspire people to live healthy, active, & prosperous lifestyles through practical blog posts deliveries. You can find me on Facebook and Instagram. You can view more post and subscribe to stay tuned to latest updates
at
Rx Fitness Lady.
Latest posts by Rx Fitness Lady (see all)