Have you been featured or are you waiting to be featured on the SITS girls website?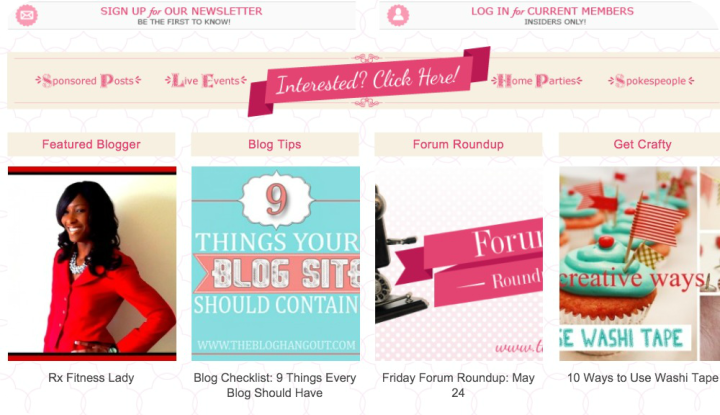 What? You didn't screen shot the day you were featured 🙂 !
Is this about how you feel the night before your SITS feature day?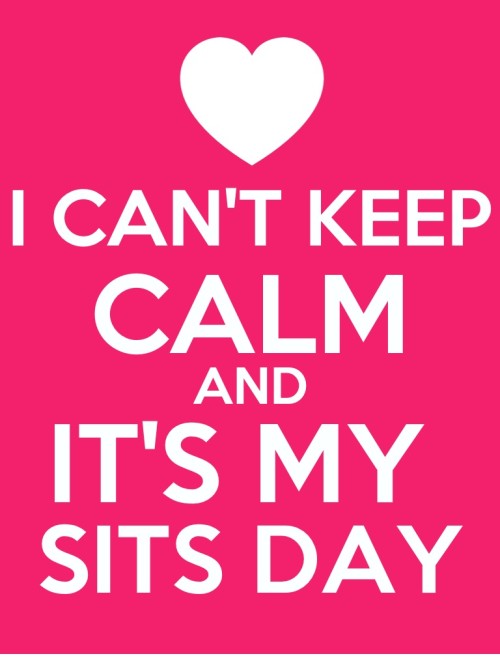 Regular readers, sorry this one is for my fellow bloggers but if you're thinking of launching a blog, keep reading.  If you are totally lost: A SITS feature day, is a day on the SITSgirls website where you get to be the star of the show for a day to a potential audience of thousands of female bloggers.
The Rx Fitness Lady feature day was in May if you missed it 🙂 !
I am a genuine fan of the SITSgirls Tiffany & Francesca.  When I decided I wanted to start a blog, I read in a magazine article about a very successful blogger who was giving all these accolades to a conference called Bloggy Boot Camp put on by the SITS girls.  I immediately went to the site and have been hooked ever since.
I had the awesome opportunity to experience Bloggy Boot Camp Charlotte for myself in May.  It was my first blog conference and I had an extremely positive experience there.   I did a recap in my post Bloggy Boot Camp Review: Knowing Your End Game in Blogging.
Besides all the fun we had at Bloggy Boot Camp in Charlotte…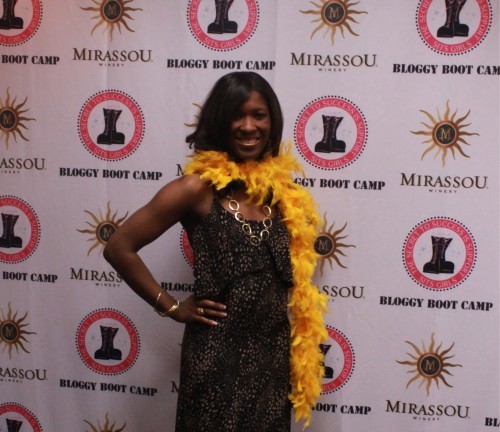 We learned a few tips! In short, whenever you expose a new reader or brand to your blog, you want to show them your very best!
TIP – Link your about me page to your twitter profile, which is where you will chat with most brands & bloggers to build relationships. (I'm totally assuming you desire to make some money at some point off of your hard work that you put into your blog.)
When they land on your about me page, you best give them something to make them stay!
Here is where your SITS day comes in.  If you have some posts that you are exceptionally proud of that you want to show off on your about page, submit them to be your features for SITS & increase the comments as evidence of engagement!  You get 3, but actually you can make it 4.
First, let me share a few things with you.
If you are new to the SITS community, take some time to get to know the ladies there.  When I say get to know them, just start clicking on the people you see commenting during the weekday roll call.  You will get a feel for who is active there.
Every SITStah is not going to be a match made in heaven to add to your community, but you'll get an idea what people are blogging about.  They way I see it, SITS is seasonal for some (meaning they will only roll call until their day and then bounce), there are the dedicated SITStahs who will role call and visit you no matter what, there are the ones that roll call & visit whatever post you post that day, & then there are the ones who stay around and roll call forever but maybe they visit you depending on how busy they are.
You need to cater to all these SITStahs!
Disclaimer – I know every person on SITS does not fit specifically into 1 category ALL the time (myself included 😉 !
Your Posts Should 
Pique their interest! – I noticed that there were a MASSIVE number of mommy bloggers in the community.  I chose a post that I knew they'd love and that would be helpful.
DIY Baby Pharmacy & Medication Storage Tip – The Best Baby Shower Gift Ever
If you primarily blog about a subject that the community isn't engaged with, then make it interesting.  I'm a pharmacist and I try to creatively include health care & prosperity post topics.  I chose to feature a post that tied the 2 together & could possibly be helpful.
How to Verbally Nix Sexual Harassment
I'm a fitness blogger and yes there have been fitness blogs featured on the site, but usually the SITS community will not want the hard core fitness stuff that your readers might desire. Thus I gave them something that I gleaned from commenters would be helpful.
An Orientation to Group Fitness
These are posts that are featured on my site in resources pages, the about me page, side bar etc.
If you have ever been featured on the SITS site, you may want to include that as one of your features.  Like I said, new people come onto the site all the time and they may have missed your fabulous insight 🙂 !
24 Reasons You Don't Have Comments on Your Blog  as snarky as the tone was, was intended to be helpful to bloggers who don't have engagement. It was featured on the SITS site and has THE most responses on this blog.  I chose not to include that one because it doesn't need anymore evidence of engagement.  I included it within my feature post on my site though for whatever credibility it warranted.
The main point is that your audience is bloggers for a day, if you have a great post on blogging…include it!
 On Getting that Fourth Featured Article
Finally, that post where you draft 200+ words just to welcome the SITStahs and they come by to in the nicest way possible give you the blog finger in the words of my sweet Carli, skip it!  Make a regular post, that you know will be beneficial for your portfolio.
SN – wether they stop by to give you the blog finger (Happy SITS day…says nothing else) or they stop by and decide for whatever reason they aren't commenting, it still means page views for you.
There is a certain percentage of bloggers who count on you to make that post, so they can click on it, fulfill their SITStahly duty by commenting "Happy SITS day", then bounce.  If they are going to click it anyway, give them something to comment on.  The only reason I didn't take advantage of this tip was because I was hosting the Mini Blog Challenge and got behind.
I would have had this easy post for the SITStahs to view DIY Temporary Closet, but my pictures weren't  edited and I ran out of time.
Random TIps 
Check your featured post for grammatical and spelling errors.
Make sure you make it easy for people to follow you, because most people will follow you socially if anything.

Your feature day should not look like this at lunch time.  That's just pure laziness on your part.  Like, share, and tweet your own feature.
SN – If you have counters on your share button, please share your own stuff.  Seeing zeros across your blog is not helping you.  You are wiring people to think you have nothing worth sharing.  Delete the counters or share them yourself.
Schedule your post for your feature day to go live before the post on SITS goes live!
AFTER YOUR SITS DAY
If someone roll calls and visits all three of your featured posts, take notice and visit them please. I guarantee it won't be that many  of them.
Try to at least follow some people on twitter. The SITSgirls make it very easy for you.  Most people who are active on twitter have their twitter handle linked with their comment on the actual SITS site.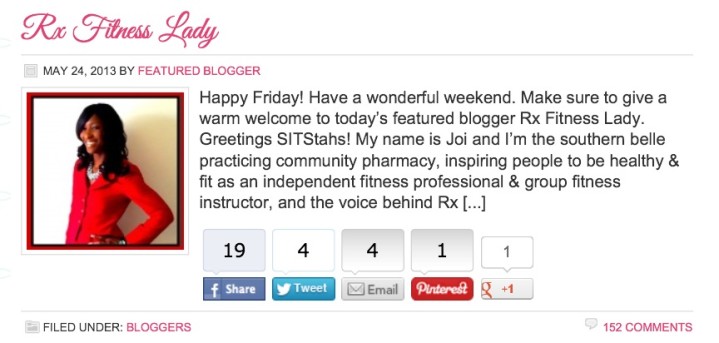 Respond to at least some of the comments.  When new people to SITS are scrolling through the archives, make your SITS feature day appealing.
I am remembering when I didn't have my blog and I'd just look through these archives, what do you think people are looking for? It's not the feature that has zeros across the share buttons and a low number of comments, with an unappealing feature picture.
Put your best foot forward and enjoy the day! More importantly, make it count in your pockets! If you are already established as a blogger when you discover SITS and already have that product, e-book, etc., include a post that tells a story and includes your product 🙂 !
TOP COMMENTER FOR MAY 
It's the first post of the month and my newest feature is recognizing top commentators of the month.  I appreciate all the love from all of you.  The roll call has started over for June!
The top commenter chosen for May is Hope of Defining Hope!  Congratulations Hope!  Hope is a runner so I thought she'd like these from my Melaleuca business.
Performance Hydration mix and the flavor is Raspberry Lemonade….YES!  Hope, please email me your mailing information if you would like to receive this token at RxFtinessLady(at)gmail(dot)com.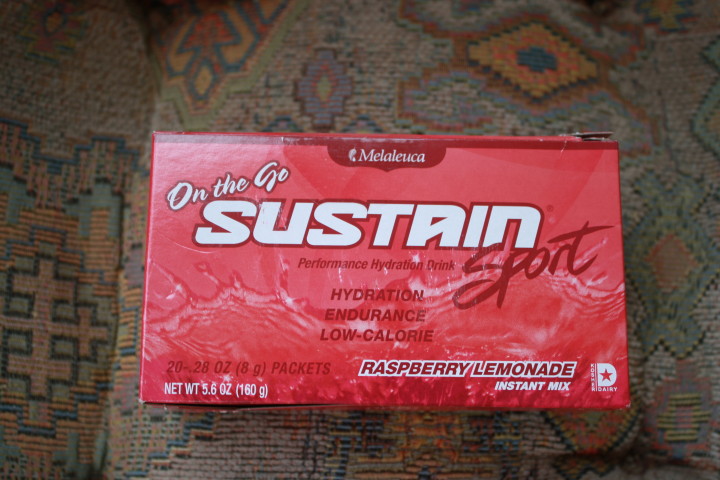 Yours in Healthy, Active, & Prosperous Lifestyles,
Rx Fitness Lady wants to know…
What are or were your goals for your SITS feature day or any blog feature day?

What do you disagree with in this post?

The following two tabs change content below.
Rx Fitness Lady
Greetings, I'm Joi, a Pharmacist with a passion for fitness & a community leader. I teach BODYCOMBAT, BODYPUMP, Tabata Boot Camp, & serve as a mentor to young girls. My goal is to inspire people to live healthy, active, & prosperous lifestyles through practical blog posts deliveries. You can find me on Facebook and Instagram. You can view more post and subscribe to stay tuned to latest updates
at
Rx Fitness Lady.
Latest posts by Rx Fitness Lady (see all)