How can I cut this wedding guest list down?  Why are we spending so much money? Questions of a bride to be!
A bride can be intimidated into a much larger wedding guest list than her handbag desires when listening to parents, friends, family, etc.
I am going to give a very simple suggestion for combating this.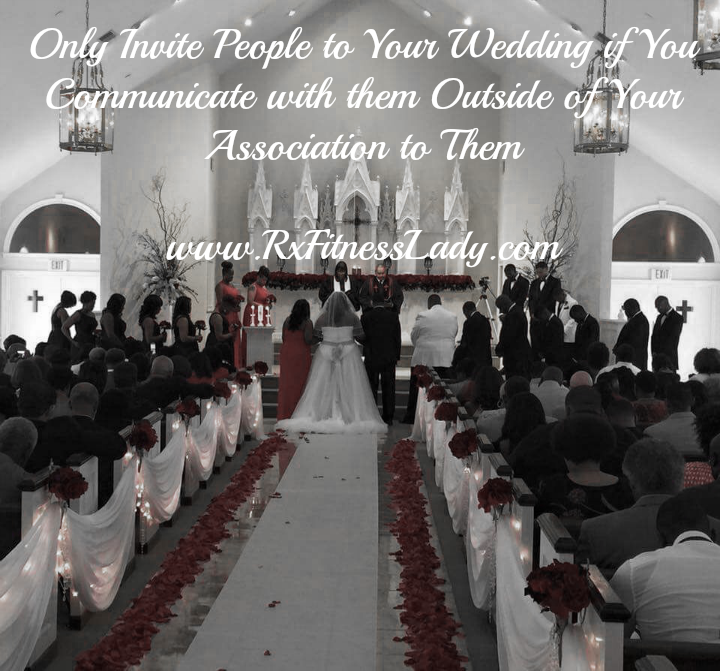 I am not married, but I've been engaged before.  Several of the people who were acknowledged at the time of that engagement due to current associations ( work, church, civic, social) are no longer relevant now.  I thought to myself when looking at that old list, why would I send an obligatory invite to someone that would not speak to me ever again if the association (i.e. job)  was removed from our lives.  This was my epiphany, do with it what you will!
You could always do what my friend did and just have a destination or out of town (your home town that is) wedding.  That's an easy way to cut down on numbers all together.
If you make the Wedding Guest List cut, govern yourself accordingly….
RSVP ("répondez, s'il vous plaît") means Please Reply, so let's do this!
When you RSVP, Don't call and ask for more RSVPs than you were allotted on the invite or worse, just show up with extra people.
Don't bring gifts (other than money)  that are not on the registry & that you know you wouldn't want.
Be on time for the wedding!
Please leave your crying babies at home.
Don't take cell phone pictures during the wedding with your flash on and mess up the professional photographer's mojo.
If the program says remain seated when the bride comes down the aisle, don't stand anyway.
If you are asked to be in the bridal party and you can't afford or are unwilling to sacrifice the funds to meet the needs of the wedding attire, please decline on the spot and not at the last minute.
As a 35 year old lady that is not married yet, I have to speak for the single ladies, please don't put your hands on us demanding we go try to catch the bouquet.  We know we're single, we will go out there if we want, THANK YOU 🙂 !
Before you jump on Facebook (social media) posting the mediocre photo of the bride that you took with your cell phone, ask yourself if that is the image you'd want of your own wedding being posted on social media.  (Tip for brides/grooms: Edit your posting setting on the wedding day, so you can approve pictures/posts.  At least then you can determine what the first images are that YOUR network will see.)  This is an appropriate post…
The Bride & Groom are not getting off so easily! Before you ride off into marital bliss…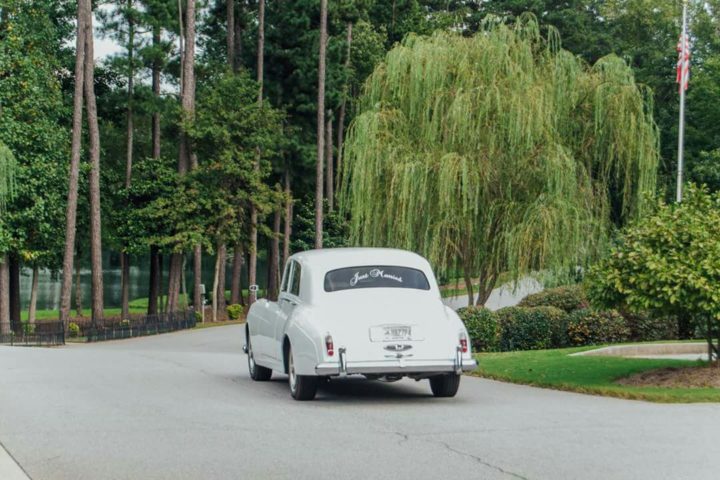 If you are going to have the bridal party arrive ridiculously early, please provide snacks or a meal in the waiting quarters.
Don't start late or early! I got placed in an overflow room at an out of town wedding because the wedding director was being super anal.  I was 15 minutes early and super ticked about that over flow experience.
Speaking of over flow, try to choose a venue/church that will accommodate ALL of your guests.
I don't like waiting on the bridal party to take pictures without any food or entertainment.  If you can't afford the cocktail hour, make an entertaining video about your relationship.  Please help us pass the time.  (Tip from my BFF – She always goes to purchase the wedding gift in-between the wedding and reception).
If I get any invitation to a wedding that is not through snail mail, I'm not coming, PERIOD!
Make-up and hair do requirements (I know this is controversial) are the worse & completely annoying.  I want to look MY best.  Everything is not suitable for everyone. Look at all the different looks in this photo.
Please screen your toasts for the reception if you pick someone that is less than capable of writing an appropriate toast.
Please don't budget cut with programs (they're inexpensive), I like to know what's going on and who is who in the bridal party.
Save money on the useless favors.
There is no need to make someone purchase look alike shoes for a floor length bridesmaid dress. (Tip – Bridesmaids dresses with pockets are everything! I had my keys, cell phone, and lipstick with me on this day…)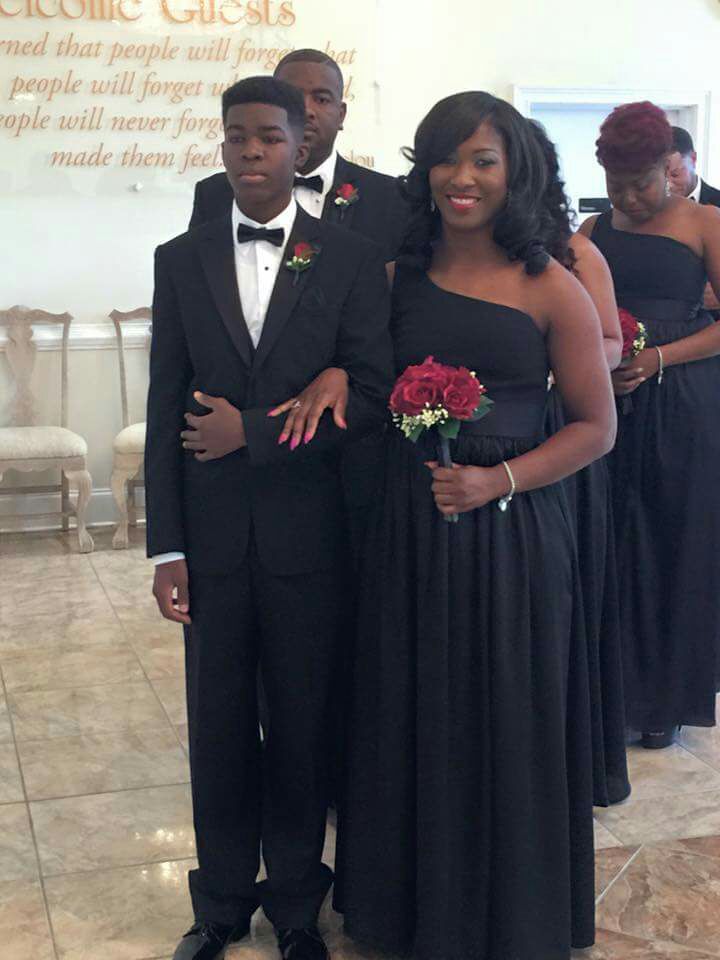 Disclaimer:  I am not talking about anyone in particular.  This is years of attending and being in weddings speaking.
Yours in Healthy, Active, & Prosperous Lifestyles,
Rx Fitness Lady wants to know…
Will you attend a wedding without an invitation?
What are you wedding pet peeves?
How did you cut your guest list?
Do you feel obligated to invite coworkers to special events?

The following two tabs change content below.
Rx Fitness Lady
Greetings, I'm Joi, a Pharmacist with a passion for fitness & a community leader. I teach BODYCOMBAT, BODYPUMP, Tabata Boot Camp, & serve as a mentor to young girls. My goal is to inspire people to live healthy, active, & prosperous lifestyles through practical blog posts deliveries. You can find me on Facebook and Instagram. You can view more post and subscribe to stay tuned to latest updates
at
Rx Fitness Lady.
Latest posts by Rx Fitness Lady (see all)