It's Christmas Eve's Eve! HOLLA! I am very excited to be hosting this event for a few of my friends in the blog community.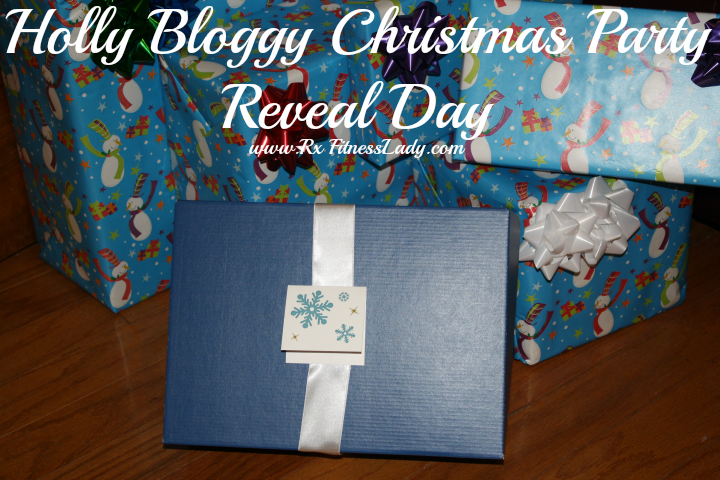 WELCOME to the Christmas Eve's Eve Holly Bloggy Christmas Party Reveal Day! LET'S PARTY and MERRY CHRISTMAS!!!
The lovely Kimberly from Manifest Yourself was assigned yours truly and can I just say, Merry Christmas to me!!!
First, let me brag on Kimberly for just a bit! She is quite an accomplished young woman! She is manifesting herself in her dream job currently, WHOOP! S/O for having a dream job at such a young age.  She has also made a name for herself in the blog community. Check her presentation out here. You can get career tips from her blog amongst many other things.  Most importantly, the tone of the blog is very inspirational and I absolutely love her!
MERRY CHRISTMAS TO ME & MY BODYCOMBAT WARRIORS!!!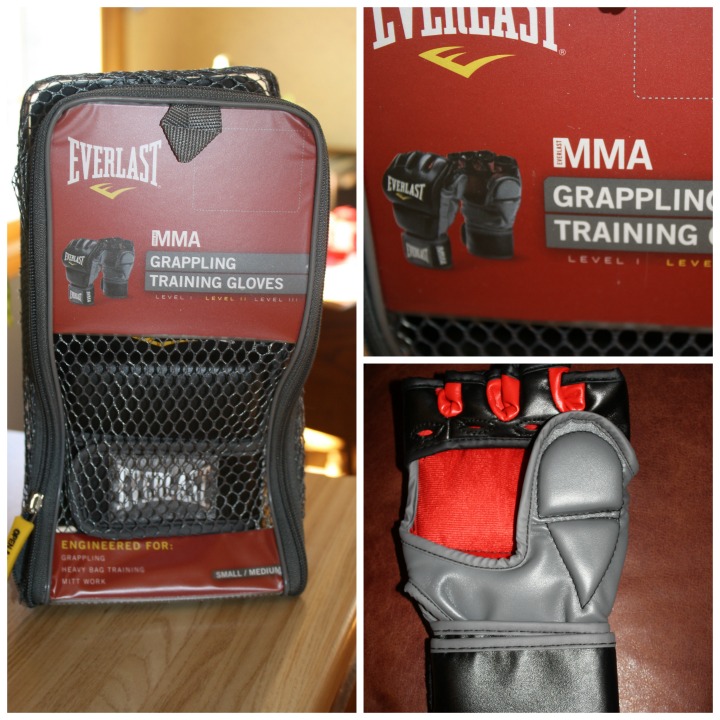 Kim had this note attached to the gift.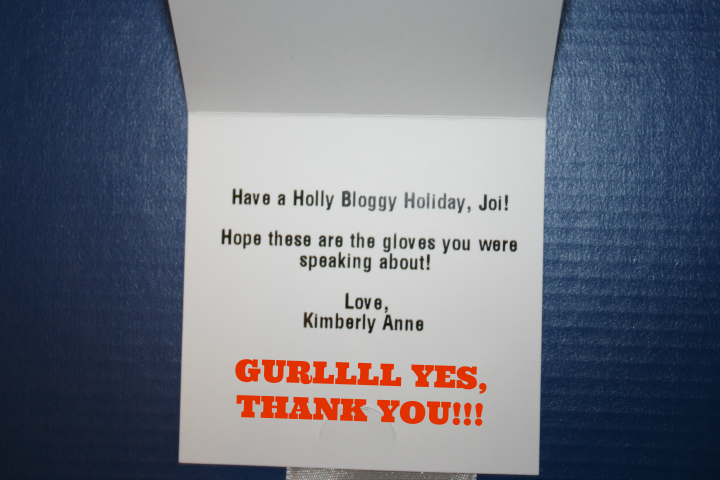 I had these on my Christmas list that I always give to my sister.
SN – That's how we roll! She get's my list. I get her list. I get my Mother's list and my Mother tells us what to get for Daddy's needs mostly. 
I couldn't figure out how Kim knew this because I didn't post it on the blog.  Apparently, I mentioned this in a comment on Brittany's blog.
Needless to say, you all know BODYCOMBAT is my love so I was more tickled than a 5 year old when I opened them.
Look at these beauties (this is shameful how excited I am just typing this post)! Seriously, they really intensify that mean streak that I exert while teaching!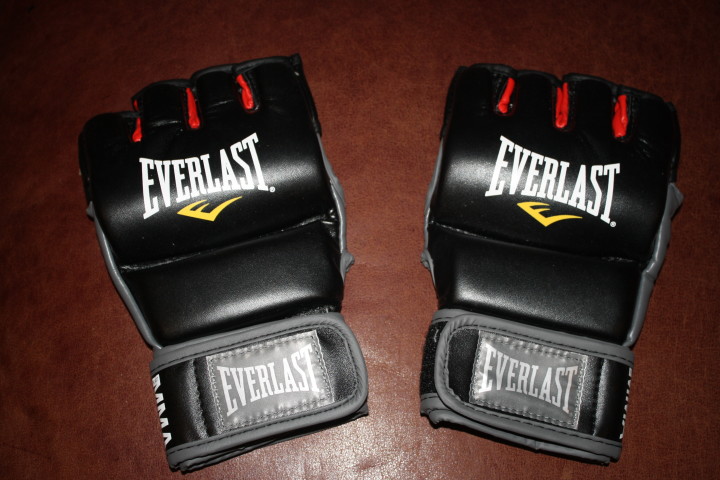 Anywho, I already wore them, like Friday, Dec. 13th 🙂 !  I was wondering if Kim peeped that on IG or FB, lol! I have truly been "Fit in the spirit" with attire this season 🙂 !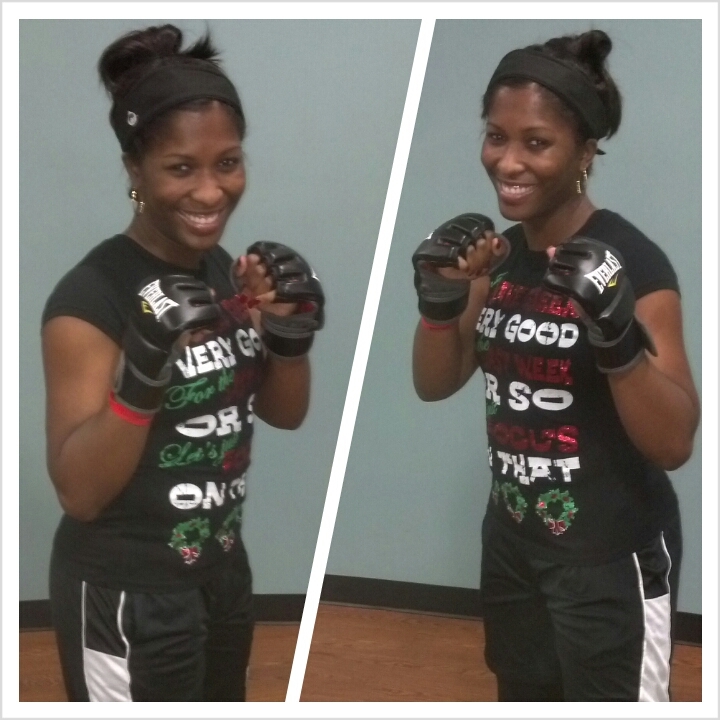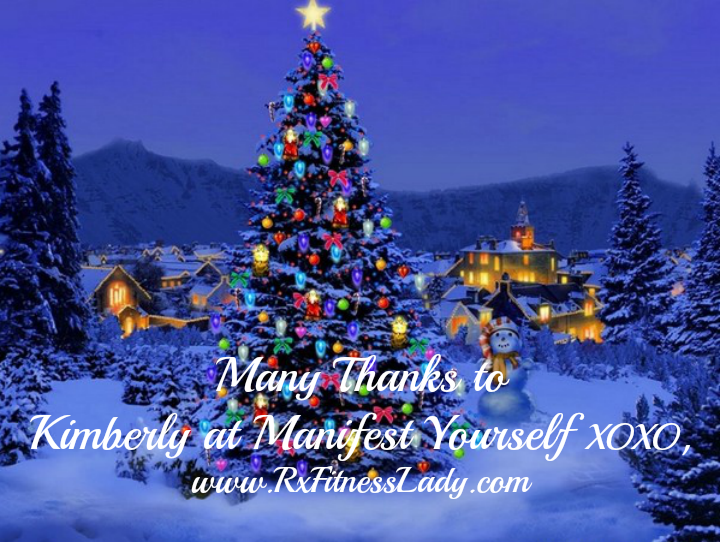 HUGE Thank You to all Holly Bloggy Christmas Party participants.  I hope that you all felt the virtual love in this little small community of loved blog friends!   I appreciate you helping me get in the Christmas spirit as part of my 1st blog anniversary celebration!
See you Thursday!
Wishing everyone a very blessed and Merry Christmas!
****If you are participating in reveal day, please link up your post below. Many Thanks.****
Yours in Healthy, Active, & Prosperous Lifestyles,
Rx Fitness Lady wants to know…
How did you like this party?

How do you handle gift exchanges with adults (give lists or get surprises)?
If you celebrate, where are you celebrating this year (traveling or staying home)?
How much more shopping do you have to do this here Christmas eve's eve?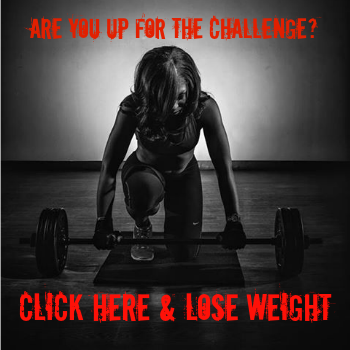 The following two tabs change content below.
Rx Fitness Lady
Greetings, I'm Joi, a Pharmacist with a passion for fitness & a community leader. I teach BODYCOMBAT, BODYPUMP, Tabata Boot Camp, & serve as a mentor to young girls. My goal is to inspire people to live healthy, active, & prosperous lifestyles through practical blog posts deliveries. You can find me on Facebook and Instagram. You can view more post and subscribe to stay tuned to latest updates
at
Rx Fitness Lady.
Latest posts by Rx Fitness Lady (see all)