It's Hump Day & today we are going to meet my soror and adopted sister Katherine an Independent Senior Consultant for Thirty-One Gifts (www.mythirtyone.com/kficklin)!

We started last week with this holiday series! I was first!  The winner of the giveaway from last week is Kim @ Manifest Yourself! Congratulations Kim! Email me your address @ RxFitnessLady@gmail.com if you want to receive your prize!
Over the next few weeks, we'll continue to hear other ways people are busy bringing in supplemental and residual income to their homes.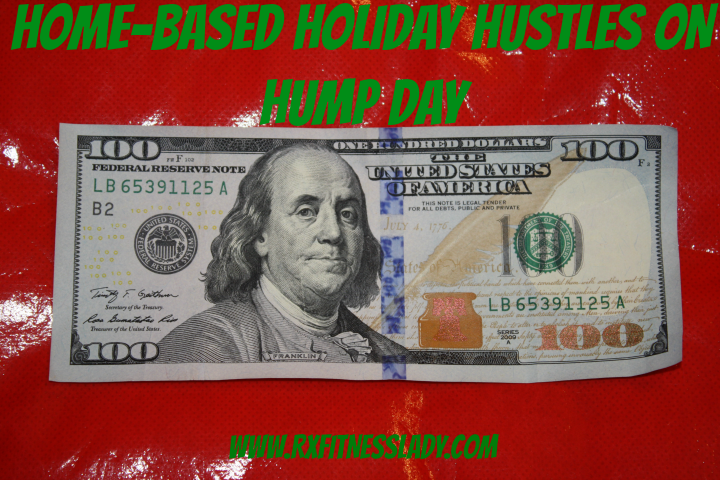 What specials do you have for the holidays?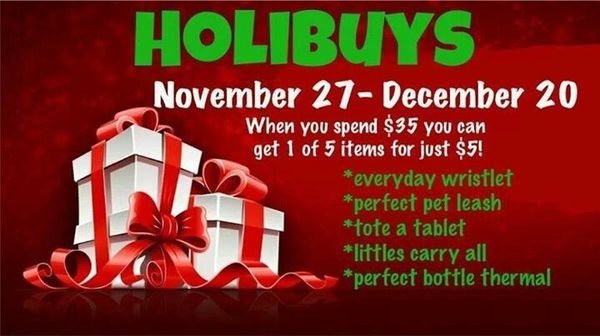 We actually have TWO specials going on for Holiday Shopping!  November 1 – 26, for every $35 you spend, you can purchase a Medium Utility Tote (valued at $30) for $7 and add a top for $7!  For November 27 – December 20, for every $35 you spend, you can get one of 5 Holi-buys for $5
Littles Carry All Caddy (retail $22)
Everyday Wristlet (retail $28)
Perfect Pet Leash (retail $15)
Tote-a-Tablet (retail $28)
Perfect Bottle Thermal (retail $22)
**December 10th is the last day to order for guaranteed Christmas delivery**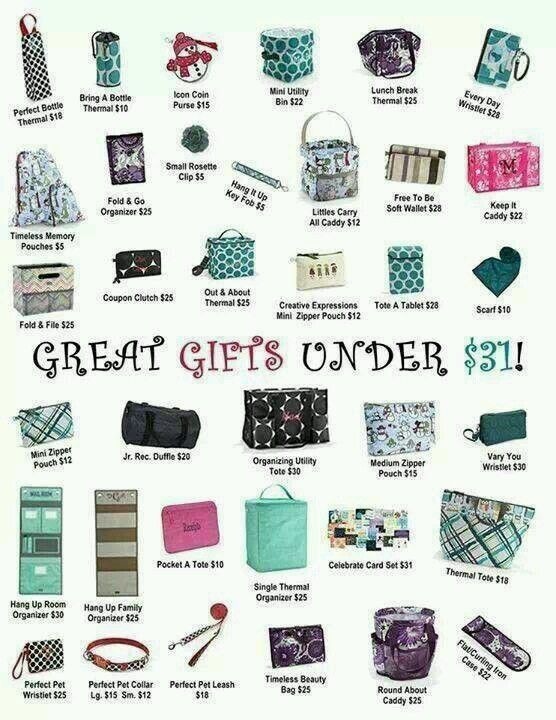 If someone is looking to earn some extra money, what is your company's drawing tool in your opinion?
Thirty-One is an AWESOME company to work for.  "Thirty-One is more than just a company.  We are a people who believe in celebrating, encouraging and rewarding other for who they are.  Through God's strength, we've built a family of individuals who feel women deserve to treat themselves and those around them to something special.  Our commitment is to provide women with a fulfilling, enjoyable and rewarding experience one person at a time."    This is a quote from our Founder and it basically sums up why I LOVE Thirty-One.   
Here are my top 5 reasons why YOU should join Thirty-One (but I could definitely give more!).
1)    Thirty-One is a Christian based company named after our founder's, Cindy Monroe, favorite Bible verse – Proverbs 31.  Our mission is to "Celebrate, Encourage, and Reward!" all women from all walks of life!  Thirty-One has been a blessing in all of our lives and we try to pass the gift along to others.  Some other direct selling companies are set up like a pyramid scheme – Thirty-One isn't.  When you sign up to sell Thirty-One you automatically have all the resources you need to be successful and no one makes any money off you.  Your sponsor doesn't make any money until you do.  Until you see how much of a blessing Thirty-One can be in your life, your sponsor and your entire upline are available to help you however you see fit with no compensation to them, except, to help see you succeed in your business.
2)    Home Office spoils their consultants!!  We ALWAYS have the opportunity to earn FREE exclusive gifts and even FREE trips!! In September 2013, over 1,000 consultants and their guests (including my Senior Director) earned an all expense paid trip to the Dominican Republic for 5 days!!  And guess what…while there, they got more FREE gifts!  (As if the trip wasn't enough! )  September 2014, the trip is to Riviera Maya, Mexico and I'm planning for my husband and I to be there!!
3)    The sisterhood with my fellow consultants has been so uplifting!  We meet every 3 months for training and sometimes in between for training "retreats."  We have multiple Facebook groups for support and we email constantly!  There isn't a competitive spirit but one of sisters supporting sisters and wanting everyone to succeed.
4)    The products are GREAT and who doesn't want a discount?!?!?  With 6 different personalization/monogramming options, you can't go wrong with adding that special touch to almost anything in the catalog!
5)   Our charity work.  Every year Home Office selects a charity that focuses on women and/or children and we donate to them.  We have a special product line called the "U R U Collection" that was created exclusively for this purpose.  A portion of all proceeds from that line is automatically set aside for that year's charity.  This year's charitable organization is the Ronald McDonald House.  The Ronald McDonald house provides lodging for families of seriously ill, critically injured or medically fragile children treated at nearby hospitals.  Since there is a Ronald McDonald House in Macon and I used to volunteer there with another organization, I am especially proud that it was chosen.  The RMH is such a great resource for families and their reach is amazing.  In addition to the exclusive product line, customers have the option to "Round Up" the change to the nearest dollar on their order and that money is also set aside for the Ronald McDonald House.  Right now, every family checking into a Ronald McDonald House should be receiving a Thirty-One bag filled with lots of goodies to help them feel more at home!
How many hours a week would you say you spend working your business?
I spend about 6 -7 hours a week although I would like to spend a little more.  I'm usually making customer care calls, engaging with my Facebook groups, and administrative  duties in between working full time and being a wife and a mom.
What other rewards have you noticed other than financial from owning this business?
I once read a quote that said "Family and friends won't support you until strangers celebrate you."  Of course that doesn't apply to ALL family and friends but I'm sure other small business owners can relate.  There is this AWESOME feeling you get when people who were "strangers" a few months ago, really start celebrating you and rooting for you to succeed!  That has been one of my greatest rewards working with Thirty-One!  Another great reward has been actually watching Thirty-One transform the lives of others!  To see a single mom of two go from struggling to keep her lights on to being able to put her kids in private school because of Thirty-One is absolutely a blessing.
Are there quotas or minimum inventory requirements for this opportunity? 
There are no inventory requirements for Thirty-One.  The only requirement to remain an active consultant is a $200 order every 90 days but if you're working your business as a business, you won't ever have to worry about it 🙂 

What is the most fun thing about this business?
The most fun thing is the home parties and getting to meet new people.  Actually, home parties are fun but THEMED home parties are INCREDIBLE!  I'm doing an Ugly Christmas Sweater Party and a Mexican Fiesta later this month!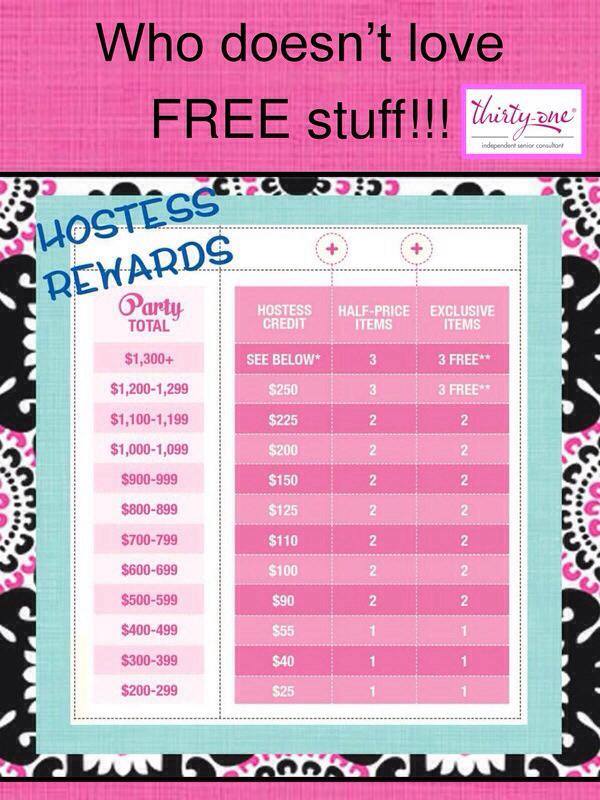 What is the hardest thing?
The hardest thing for me is continually stepping outside of my comfort zone to continue building my business.  Statistically, African Americans are more into name brands (such as Coach and Michael Kors) so we don't purchase many Thirty-One bags even though they are cute, functional, and don't cost an arm and a leg.
What kind of training is available for you?
Thirty-One has a great Training Team.  Training is available all day, everyday via our Consultant's Only Website, which is totally different from our back office.  This site is full of information to help consultants grow our businesses!  The Home Office also does Facebook trainings and chats so that consultants can interact with the Home Office team and make suggestions for new and/or improved products.
Have you attended a national convention for your company?
Tell us about it.  I attended a National Conference in June 2013 in Atlanta, GA.  There were over 30,000 consultants and their families in attendance!  It reminded me of a conference for my sorority!  We had an opening ceremony, multiple training sessions, got LOTS of FREE products and were able to meet and actually talk to the leaders in the company!  The training sessions ranged from Party Demos to Hostess Coaching.  We even had an awards ceremony for the recognition of consultants who had promoted since the last conference.  I was able to meet and interact with consultants from as far away as the state of Washington and Canada.  The most awe inspiring thing for me was the praise and worship in between sessions.  Thirty-One is not just a company that says they're "Christian based," you can see it for yourself.
What is the start up cost of this business?
The enrollment kit is $99 plus shipping and tax.  It includes EVERYTHING you need to be successful.  You get functional products and business supplies valued at more than $300!  While you get supplies, you also get:
support from the Home Office and your sponsor and her team for support to grow your business
a chance to meet amazing women who could become lifelong friends
an opportunity to participate in something life-changing
and flexibility to set your own hours.
For more information about enrollment, visit www.mythirtyone.com/kficklin and click "Join My Team" or contact me for more information.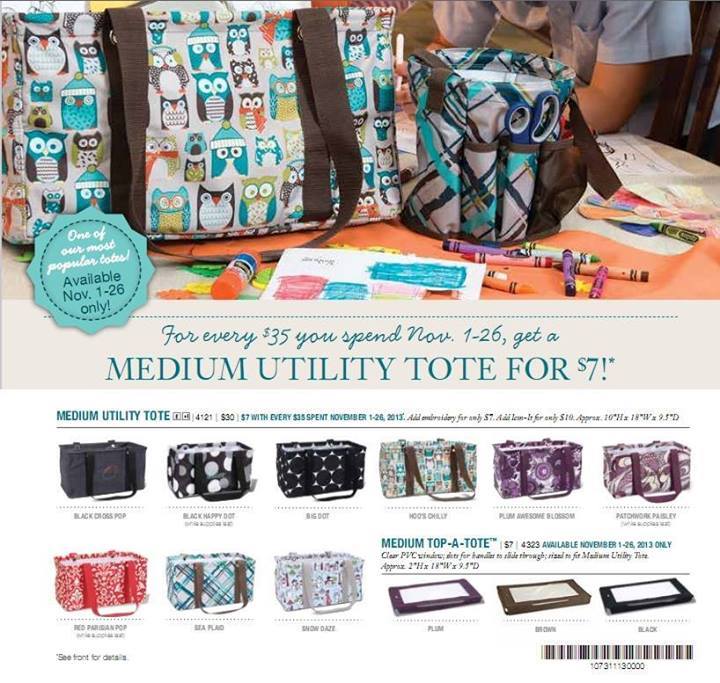 How long has this company been in business?
Thirty-One was started back in October of 2003 – just ten years ago!!! Recently the Direct Selling Association (DSA) recently named Thirty-One among their Top 20 largest direct-selling companies! With more than 200 members, DSA is the national trade association for direct-selling companies. Thirty-One is extremely proud to be named in their Top 20!
How much money can one realistically make?
Like any other business, it depends on how much time and effort you put into it.  I meet people almost EVERYDAY who have not heard of Thirty-One so the potential is definitely there.  Also, you can't limit yourself.  Some consultants ONLY do home parties or ONLY do catalog parties.  I am willing to do home parties, catalog parties, Facebook parties, YouTube parties, fundraisers for schools, daycares, football/cheerleading teams, etc. and anything else that helps build my business and my personal circle!  Thirty-One is about building those personal relationships that will help your business to flourish.
Anything exciting in the pipeline for this company?
We debut new catalogs every 3 months and a new catalog is supposed to come out in January BUT it's going to be released at the end of December.  Consultants get a sneak peek at the new products in early December and I can't wait to see what goodies Home Office has in store for us.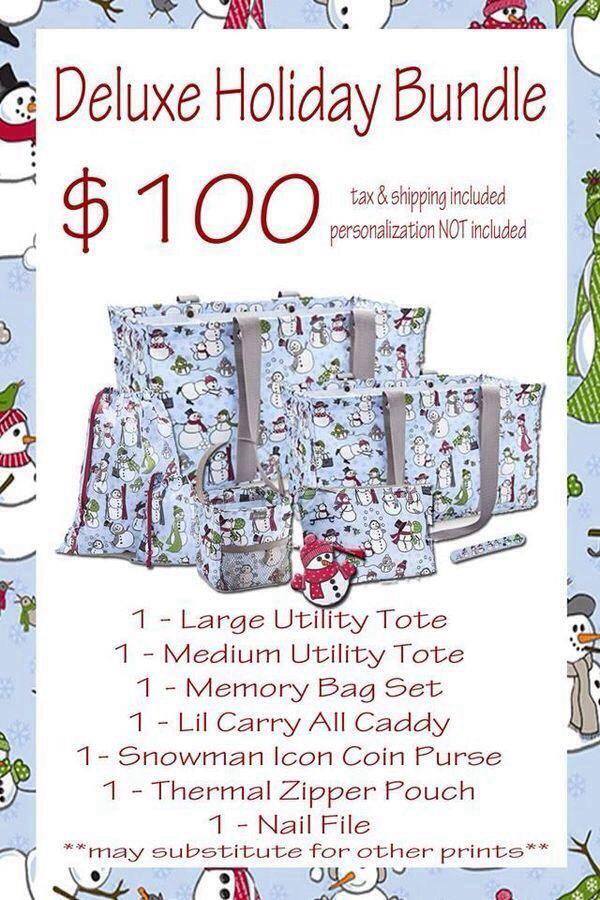 Is there anything else you'd like to share?
Thirty-One is definitely NOT another pyramid scheme as some other direct selling businesses seem to be.  Thirty-One is a company with leaders who care about their consultants and do everything they can to help all 100,000 of us succeed!  If you have any questions or want to discuss anything, feel free to contact me via my website, www.mythirtyone.com/kficklin or my Facebook group, https://www.facebook.com/groups/31dealsandstealsbykficklin/.  Look forward to hearing from you guys soon!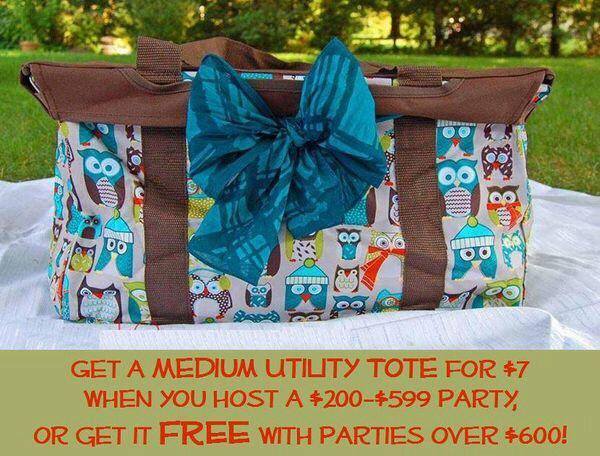 Yes, I know that was lengthy! I appreciate you hanging in! This could be just the right venture for an Rx Fitness Lady reader 😉 !
Rx Fitness Lady wants to know…
Have you heard of thirty-one?

What is the top reason you love your job or side hustle?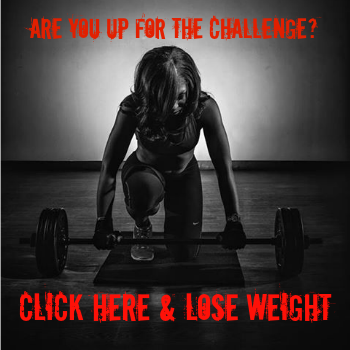 The following two tabs change content below.
Rx Fitness Lady
Greetings, I'm Joi, a Pharmacist with a passion for fitness & a community leader. I teach BODYCOMBAT, BODYPUMP, Tabata Boot Camp, & serve as a mentor to young girls. My goal is to inspire people to live healthy, active, & prosperous lifestyles through practical blog posts deliveries. You can find me on Facebook and Instagram. You can view more post and subscribe to stay tuned to latest updates
at
Rx Fitness Lady.
Latest posts by Rx Fitness Lady (see all)