When I was a little girl, my mother took me to the library every week in the summer to switch out books.  I am not sure when the transition from parenting to flat out falling in love happened.  Somewhere along the way, reading became my favorite past time.  It was there long before I thought about bouncing a basketball and it has stood the test of time past the collegiate basketball years.   My reading has evolved since I was an adolescent.  I still read fiction novels, but as a collegiate and young adult, I grew more interested in non-fiction books and magazines, and then a few years ago, I fell heavily for blogs.  I also love to see creative writing displayed in programmed T.V., movies, and plays.  I am all about the art of writing.
Immediately, when I got out of pharmacy school, I was invited to join a book club, SWEET. It ended 🙁 .  Then I was invited to join another book club, YES.  It ended 🙁 .  Then I decided to create my own Book Club 😉 ! My experience with the former clubs led me to a few conclusions.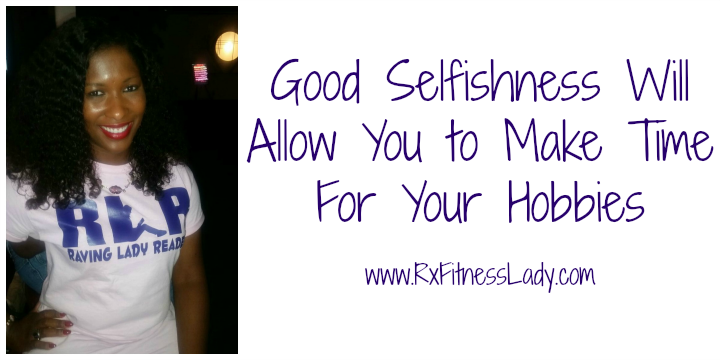 All kind of conflicts came up as to why people couldn't meet anymore.  Marriage, children, work, etc.  I am here to tell you.  I am the only person in my club that is not a mother so children don't  independently negate the opportunity to participate in your hobbies.
Taking on a new interest or nurturing your old ones have a lot to do with how you function from day to day.  Most of us will admit that life is not easy.  We are all faced with different challenges on different levels every single day of our lives.  Having YOUR OWN interests and activities builds anticipation of happiness.  You need to have somewhere to turn at the end of a stressful day, week, quarter, or season.   Even when life is cruising along at the top of the roller coaster, it just feels even better to enjoy the things that get you excited.    Getting intimate within your interest can have you feeling so refreshed that you are skipping to work the next day.
Once you find a hobby, you should take special care to keep it a priority.  There is a hierarchy in life and I totally understand church, family, and careers are at the top.  I am simply writing today to encourage that hobbies play a huge role in the foundation of the mind.
Selfish – (of a person, action, or motive) lacking consideration for others; concerned chiefly with one's own personal profit or pleasure.
If you concern yourself with your pleasures and are attentive to those needs, the people around you will love you more.  When you know what you like and don't make unnecessary sacrifices of those interests, you'll operate from a better place in all areas of life.
I am more than elated to share with you that my RLR Book Club celebrated 5 years during this month of August.  Here are a few comments that members had on maintaining their membership…
"I love the combination of fellowship with intelligent ladies, lively conversations and a great selection of books!"
"I love the camaraderie, the awesome book selections, and sharing my love of books with other fab ladies while supporting (black) authors."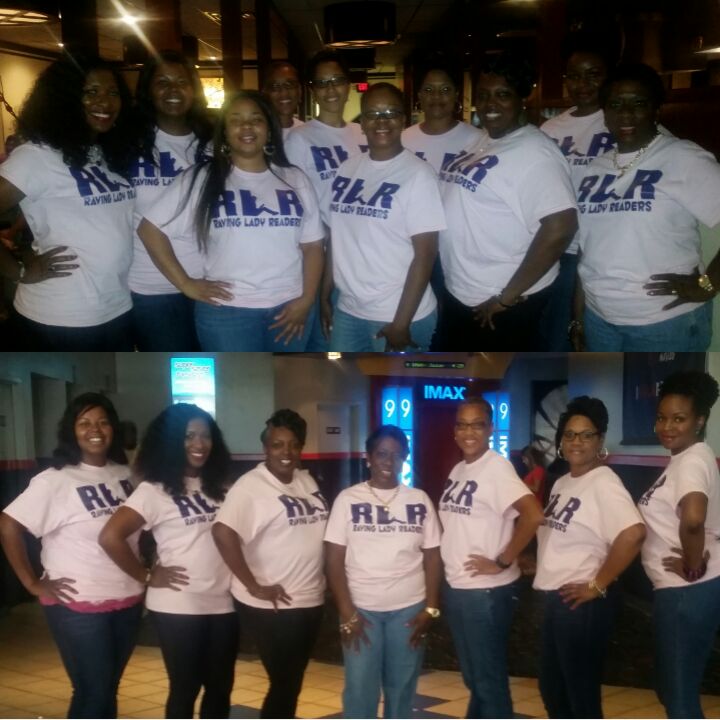 So here's the run down on my currents…
Here are the most recent reads from RLR Book Club (books marked on the shelf)…
Just finished "Stand Your Ground" and now reading "The First Lady".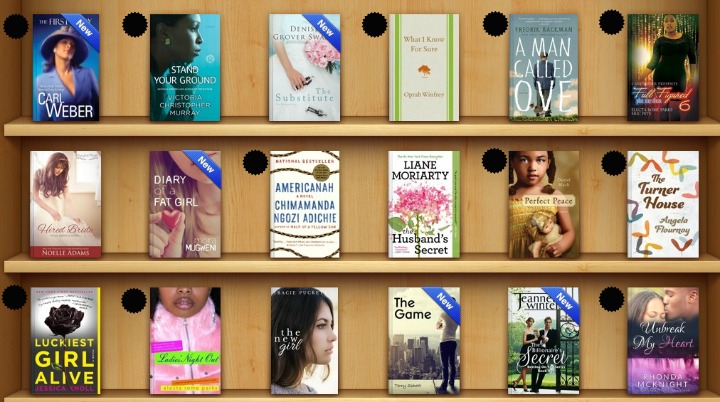 Here's what I'm watching on T.V. (while in season)….
Power
Suits
The Have & Have Nots
If Loving You Is Wrong
Queen of South
Major Crimes
Law & Order SVU
Scandal
How To Get Away With Murder
Being Mary Jane
Ballers
Greenleaf
Blue Bloods
`black-ish
Quantico
Survivor's Remorse
Shark Tank (I know it's not creative writing, but oh how I love it)
Empire
Walking Dead (on Netflix, yes I'm late)
Sunday, I saw the movie "Southside With You" with my bookclub in celebration of our 5 Year Anniversary and just so happen my sorority was attending the same matinee.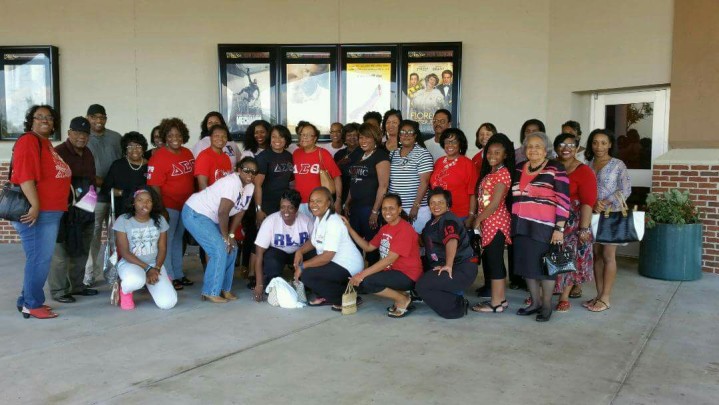 Even though I get paid minimally to teach group fitness, I still consider working out a hobby.  Working out is necessary if you want to live a healthy lifestyle, however I happen to take extreme pleasure in the workouts I choose and that's why I consider my fitness involvement another hobby.  I love trying new disciplines and learning how others choose to stay active and fit.
My latest fitness adventure was a kickboxing class last month at RUSH MMA & Fitness!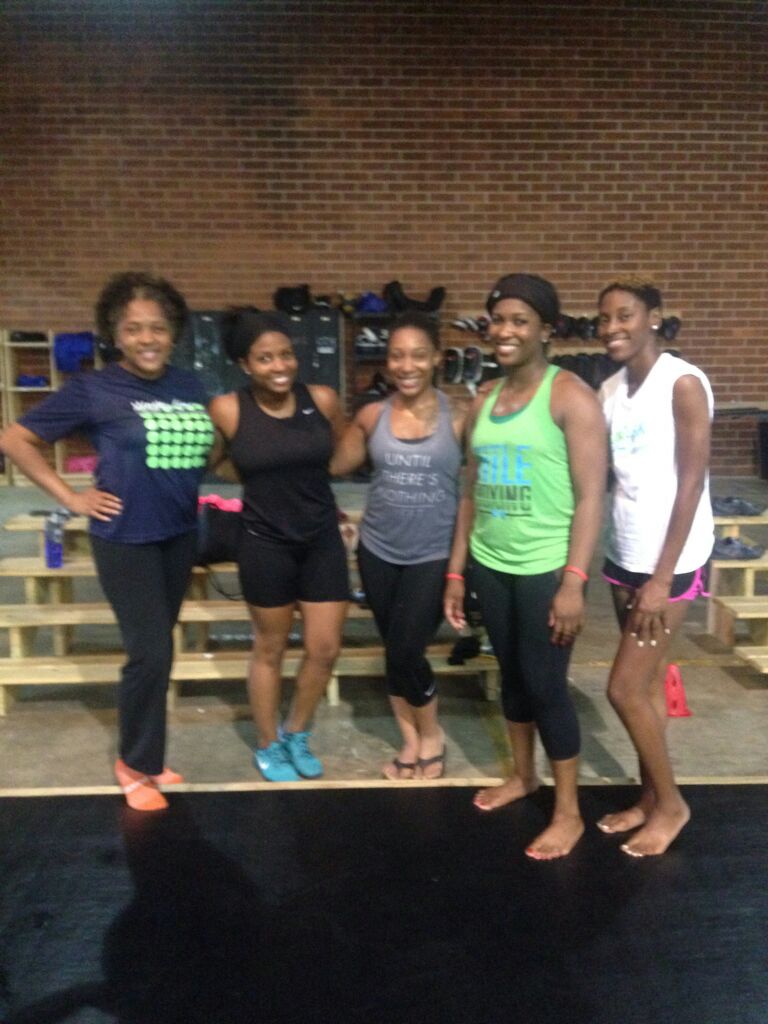 Even though I have to work Monday, I'm looking forward to my next fitness adventure when I get off work for the holiday…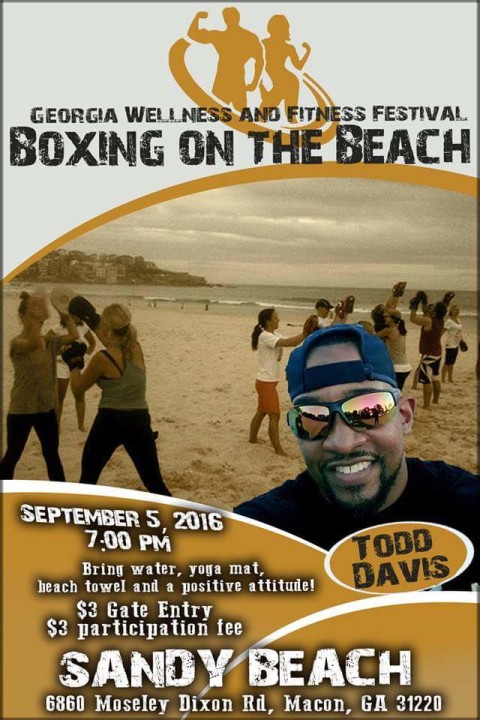 Yours in Healthy, Active, & Prosperous Lifestyles,
Rx Fitness Lady wants to know..
What are your hobbies? Why are they important to you?
What sacrifices do you make to participate in your hobbies & special interest?
What's the last book you read, play you've seen, movie you went to the theater to see?
Based on my T.V. list, is there another show you would suggest I check out?

The following two tabs change content below.
Rx Fitness Lady
Greetings, I'm Joi, a Pharmacist with a passion for fitness & a community leader. I teach BODYCOMBAT, BODYPUMP, Tabata Boot Camp, & serve as a mentor to young girls. My goal is to inspire people to live healthy, active, & prosperous lifestyles through practical blog posts deliveries. You can find me on Facebook and Instagram. You can view more post and subscribe to stay tuned to latest updates
at
Rx Fitness Lady.
Latest posts by Rx Fitness Lady (see all)