For Act-Fit Friday, I'm joining one of my favorite bloggers Nellie at Brooklyn Active Mama for her Fitness Friday Check-In.  When I started this blog, I wanted a type of Fitness Report Card weaved into the posts so I, along with anyone tuning in to PFL would have some sort of accountability along this weight loss, healthy living, and active lifestyle journey.  B.A.M. (I wonder does she know I call her that) is on a roll checking in every Friday providing awesome inspiration.  I'm joining in from now on with a monthly check in on the last Friday of the month.    I would encourage you to journal your progress as well.  January is a month of many weight loss resolutions. I believe the solution to staying with your resolution is accountability.  Let's get started!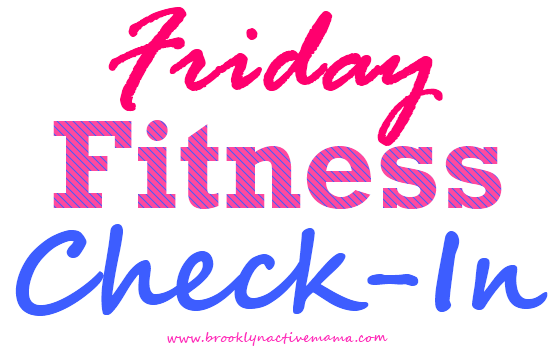 FITNESS & STRENGTH TRAINING 
We always kick off the New Year with the newest release of BODYPUMP.  Les Mills BODYPUMP 84 did not disappoint.  It had new challenging weight selections for the back track, which made me feel that my arms were going to fall off doing so many triple wide rows.  We used heavy (12.5 lb. plates) to do triceps triple kickbacks, used those same weights in the lounge track, which was loaded with jump squats at the end!  The bicep track was different this time as we used plates only instead of the bar.  All these new moves and different weight selections help to challenge the training focus.  I teach this class 2 regular days to 4 (tentative) times a week.  I don't have any room for floor weight training.  I have to get my strengthening and toning in through this class.  This is perfectly fine with me because regularly changing the stimuli as they did with release 84 will ensure that I along with regular class attendants are getting stronger and fitter!  If you are a person who desired to add weight training to your workout this year, this type of class might be the solution to your confusion with the machines and/or lack of desire to hire a trainer.
I talked about the new BODY COMBAT release Wed!  This is the mixed martial arts inspired class that will have you feeling super empowered at the end of the 55-minute session.  You burn about 750 calories taking this class.   It is my favorite and I have been fighting all month with a great group of women and loving it.  I teach this class twice a week and I would recommend it to the person who is looking in 2013 to do something different but you are already very active and would describe yourself as fit.  We do have low intensity options for people who just love to fight!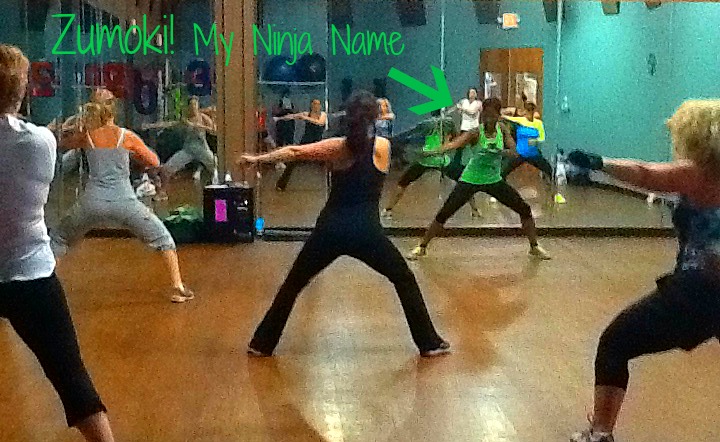 When I'm not teaching, I've checked out a dance class called Sha'bam once a week!  It doesn't burn as many calories, but it's super fun and they have great instructors.   I would advise someone with a Resolution to start going to the gym, to start in a class of this nature or Zumba, which is offered pretty much everywhere.   You are totally free to let your hair down and pretend you are alone in the room. This class is so euphoric and good for the soul.
Finally in fitness, I met a former professional sports player turned trainer that wants to train me.  My initial response was, I DON'T NEED A TRAINER, I train people!  He made a convincing argument about training to my fullest potential.  I am still thinking about this as I don't see the time availability and I don't want to look like a body builder, lol.
You can always see what I'm up to fitness wise by visiting the Journal page.  I take a few other random classes here and there.  I also have pintables there for you as well, so that you can plan your workouts for the week.
FOOD
This is an area that will require some major attention for me next month.  I will probably never participate in what I ate Wednesday with the rest of the healthy living community because it is quite shameful.  However, you can only work on one thing at a time.  My focus for February will be to prepare more meals.  I am so on the go that I usually eat out if my Mother doesn't cook.  I do however have a list of the healthiest places that I pick up food from.  I'll share that another time.  I haven't indulged in Dr. Pepper as much though!  That's a plus that I'm extremely proud of.
MIND AND MOTIVATION
I was asked to go to a BODY ATTACK training some time coming up soon for 1 of my gyms.  I absolutely LOVE this class.  I think it would be challenging to teach, even though people seem to think BODY COMBAT is amongst the most challenging.   The problem with adding another program to the line up is the time required to prepare.  Anyone who has taught a pre-choreographed class knows that it takes time and preparation to deliver the class with a stellar performance.  I really want to add another program so that I can diversify my credentials as a fitness professional but I don't want to over extend myself.  I said all that to say, fitness and sports are where my heart is.  That is why I have enjoyed writing this healthy living blog so much & meeting so many people.  My motivation is to be able to help people live healthy, active, and prosperous lifestyles.  Most of the activities and events that I participate in outside of church & even in church primarily have to be centered on that mantra. This is my focus for 2013 as I believe it is truly my calling!  Thank you to those of you reading this blog that find it inspirational in some way.  I will continue to stay focused on helping others with healthy living.
A new outfit always provides me motivation too when I'm not feeling it.  I'm not saying go buy new workout clothes every time you feel down, but you will feel cute rocking some new gear.
WEIGHT
I have not gained nor lost any more weight this month.  My weight has never really been an issue per say for me.  I have always fluctuated between an extra 10 pounds at times when I wasn't as active.  Since, I've been instructing, my weight is regularly at my collegiate basketball weight.   NOTE: I always tell people, one sure-fire way to guarantee that you lose weight and maintain the loss is to teach a class.  Even if it's once a week, you will know that you have to be prepared for that class and consequently, you'll stay on top of your workouts no matter what.
January has been awesome in the Fitness department.  I hope it has been well to you as well.  We shouldn't have any hair excuses SISTAHS!  There was so many helpful comments in this article on hair maintenance & workouts. Just remember to schedule fitness and get creative.  You don't have to spend money.  You can be fit for free!  Please keep up the good work and be inspired to continue next month.
Yours in Healthy, Active, & Prosperous Lifestyles,
P.S. I only put like 3 different links to Brooklyn Active Mama's site above:) Visit her and tell her PFL sent you Please & Thank you as always!
Rx Fitness Lady wants to know…
What were your resolutions for healthy and active lifestyles in 2013?  How are they going?
Have you ever thought about teaching a group fitness class? If so, what class & why?
While we are checking in with the fitness report card, is there anything you would like to see more or less of here at PFL?

The following two tabs change content below.
Rx Fitness Lady
Greetings, I'm Joi, a Pharmacist with a passion for fitness & a community leader. I teach BODYCOMBAT, BODYPUMP, Tabata Boot Camp, & serve as a mentor to young girls. My goal is to inspire people to live healthy, active, & prosperous lifestyles through practical blog posts deliveries. You can find me on Facebook and Instagram. You can view more post and subscribe to stay tuned to latest updates
at
Rx Fitness Lady.
Latest posts by Rx Fitness Lady (see all)