I've been sporting a badge in my sidebar all month but haven't blogged a dag gone thing about it.   I was reading Margret's healthy living blog, and discovered that March was National Nutrition Month.
WHAT IS NATIONAL NUTRITION MONTH?
National Nutrition Month® is a nutrition education and information campaign sponsored annually by the Academy of Nutrition and Dietetics. The campaign is designed to focus attention on the importance of making informed food choices and developing sound eating and physical activity habits.
If you have a healthy living blog, I've probably mentioned to you that eating healthy is a constant struggle and focus of mine.  I am one of those people who will eat the extra and take an extra group fitness class in the week.  I have been trying to utilize my blogging as an accountability tool.  Reading your blog posts about recipes, struggles with meals, meal suggestions & tips are all very inspirational.  Thank you so much for that.

The National Nutrition Month® 2013 theme, "Eat Right, Your Way, Every Day," encourages personalized healthy eating styles* and recognizes that food preferences, lifestyle, cultural and ethnic traditions and health concerns all impact individual food choices.
In keeping with the theme, I wanted to share with you a personal epiphany of my personal eating style.
Remember this post on the Rock the Red Pump Campaign from a couple of weeks ago.
You all that follow me on Instagram here wished me well & safe travels, as I spent the afternoon in Sparta with family.
WHELP, what started out all smiles and fellowship, turned into a feast gone wrong 🙁 !
To make a long story short, the days leading up to that Sunday, I had an unusual amount of dairy product intake that led to a very unpleasant episode that scared the stew out of my family.
Without totally grossing you out, I got really sick with a combination of issues I have and have had since I was a child.
What I never realized was that I was Lactose Intolerant.
Lactose intolerance is the inability to digest the sugar lactose (which is present in dairy products) because of a deficiency of the digestive enzyme lactose, leading to diarrhea and abdominal cramping.
Are you wondering how I could just now be figuring this out?  Well, it is so!  That's all.  Don't overanalyze it.  People go misdiagnosed for long periods of time.
Beauticians don't do their hair!
Teachers have dumb kids (not my Mother 😉 !
Yes, pharmacists assist other people with problems and ignore their own 🙂
It's just life!
Anywho, Lactose intolerance is prominent in black people because black people have decreased levels of the digestive enzyme lactase.   Yes, I know I really should have caught this a long time ago.   Recognizing symptoms that occur after consuming dairy products is really the only way to figure out if you have it.  I'm extremely regular (WHOA…I'm sharing a lot today), so that is one of the reasons I didn't pick up on this.
Back to the theme of National Nutrition Month…
Now that I know, In eating right, your way, every day, I am decreasing the amount of dairy products that I consume.  It actually hasn't been that hard to do so far.  It just requires some discipline.
Now, I always say that COLD TURKEY is not the solution to anything.  I am not stopping completely with the whole diary thing.  I cannot live without Pizza for one thing.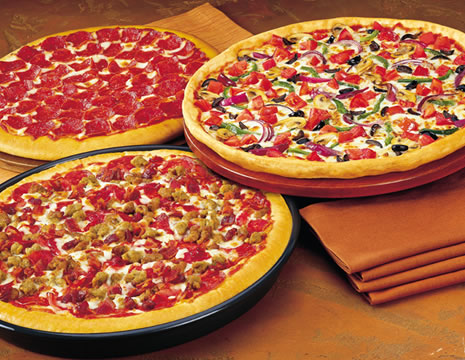 Supplemental lactase enzymes have been placed in my little medicine bag for my purse, my lunchbox for work, and my gym bag just in case!
I use the generic store brand of course!  I have found these to be very beneficial over the last two weeks.
We are all constantly learning things about ourselves.  Some of the things are major and some are quite minor.  The challenge is not to ignore new information but act on it appropriately.  National Nutrition Month motivated me to change my eating habits in this regard.   How can you use the theme to improve your own food choices and to develop sound eating and physical activity habits?
Yours in Healthy, Active, & Prosperous Lifestyles,
Rx Fitness Lady wants to know…
How can you use the theme "Eat Right, Your Way, Every Day" to improve your own food choices and to develop sound eating and/or physical activity habits?

I'm clearly a bootleg pharmacist, whatever your talent or profession, do you practice what you preach?

The following two tabs change content below.
Rx Fitness Lady
Greetings, I'm Joi, a Pharmacist with a passion for fitness & a community leader. I teach BODYCOMBAT, BODYPUMP, Tabata Boot Camp, & serve as a mentor to young girls. My goal is to inspire people to live healthy, active, & prosperous lifestyles through practical blog posts deliveries. You can find me on Facebook and Instagram. You can view more post and subscribe to stay tuned to latest updates
at
Rx Fitness Lady.
Latest posts by Rx Fitness Lady (see all)