Happy Wednesday everyone!  I'm super excited to be joining up for my first linky party DYWW (Doing YOU WELL Wednesday) with Michell.  Blogging is still so new to me, so I will have to learn as I go.  She invited me, so here we are.
Out of all the blogs I read and browsed around on, I never noticed these link parties and wasn't quite sure what they were.   When I heard the nature behind this one, it just resonated with me.  I feel and see that so many young girls and grown women get caught up with what another female has going for her without pausing to be grateful for the many blessings and unique qualities they posses.   Other times we do get so caught up in doing for others that we forget about doing well for ourselves.  The entire point of this linky party is for you (you being you and me) to share what you're doing this week that leads you to DOING YOU WELL. Michelle, the host made it clear that this is not just for bloggers but also for all women because we can all learn from each other's experiences.
So, I asked the question over at the Rx Fitness Lady Facebook page and these are the responses…
Chayla – "Drinking more water and staying on my workout plan!!!!"
Amber – "Physically: I am getting up earlier and making my workout more routine instead of having it all over the place. Mentally: I am making the attempt taking less offense to the commentary of other people because most of the time people are not educated on the topic, or really don't care about it."
Cheryl – "I'm running a 5k on Saturday and I have added green Smoothies to my diet."
Kelly – "It's not "new" for me but always getting my sleep, and not feeling guilty about having to let certain things go to insure I do (like all the laundry!)"
Cee – "I'm staying under my calorie limit and drinking at least 64 oz. water every day."
By the way, if you missed my subtle suggestion above to like my Facebook page, do so here!  I was actually surprised at the quick responses.  I knew however that this linky party was indeed potentially beneficial to my friends and followers.
 N_Joi_Life
In my world (subtopic is my twitter and Instagram handle if you're not following), my most recent addition to my many projects is this Rx Fitness Lady blog.  The theme of this blog is Live Healthy & Active. Be Prosperous. I'll pull from the theme to get this link party started off.
Active Living – This week is a launch week for me.  That means that I will be teaching a lot more BODY COMBAT than usual.  Whenever we launch a new Les Mills Group Fitness Class, we team teach with 1 or 2 other instructors.  Every time it's on the schedule basically, I will be there for it.  In the past, I've pretty much gone to my other scheduled workouts and ended up knocked out for an entire day out of pure exhaustion.  This week, I took Monday completely off to prepare for the challenging days ahead.  I shared that for the exerciseoholics (spell check alert) in the building.  I know that rest days are just as important as your active days but sometimes we get carried away.
Healthy Living (Spiritual approach) – When I read the invitation to this link party, I remembered that I was suppose to be writing down 3 blessings a day at night before I went to bed.   According to best selling author & life coach Valerie Burton (I just love her), it is suppose to make you more aware of your blessings and an overall happier person.  I purchased one of those dollar store weekly planners and forgot about the activity for just one day and it ended up in my computer bag collecting dust.  All is well now; I'm back on track.  It is a great exercise.  I encourage you to join in.  There are so many things we see in a day that we quickly think, Wow, that could be me, but the exercise lets us reflect on that and be even more grateful for our blessings.
Side bar – It wouldn't hurt to keep a food journal either if you're old fashion and don't like utilizing the many available apps that are out there.
Be Prosperous – If you're a new reader (well everyone is a new reader around here), if you're BRAND new, you may have missed this post about making an extra $250/month from your passion.  I have very quickly fallen in love with the blogosphere, much more than I thought when I originally decided to have one to advance my reputation in fitness. This week, I'm focused on advancing toward making that happen with my blog. I do have 3 new clients from the PFL services page, YAY and I'm working on some local ads for my blog.   In the meantime, I'm thrilled to be helping people figure out workout plans that fit their schedule.  I also have a meeting with some Meleleuca reps from one of the gyms I teach at.  I am not sure about this opportunity but I'm excited to hear from them.  They all seem so passionate. They say this company has been around 30 years so we shall see.  Finally in fitness land, I had to push the Tabata Boot Camp back because we did not advertise appropriately.  I think it is equally important to share bumps in the road, as it is to share success stories. We have to always be strengthening our resilience muscles.  I had a place secure and I know what to do, but um….it takes boot campers to have boot camp.  Ha, ha…lil sis and I will be meeting this week to work out an ad campaign.   I will keep you posted on the progress.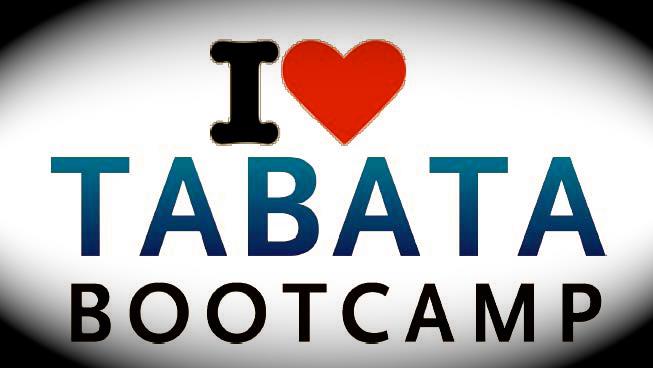 I hope I did this linky thingy right!  I also hope you enjoyed the new addition.  I'm joining another blog friend this Friday!  Come back and see how!
 Rx Fitness Lady wants to know… (I bet you can't guess my first question!)
What are you doing this week to DO YOU well?
What is 1 of the many qualities/characteristics that you were blessed with that you are most proud of?
Does anyone have any advice or experience with regard to Melaleuca?

The following two tabs change content below.
Rx Fitness Lady
Greetings, I'm Joi, a Pharmacist with a passion for fitness & a community leader. I teach BODYCOMBAT, BODYPUMP, Tabata Boot Camp, & serve as a mentor to young girls. My goal is to inspire people to live healthy, active, & prosperous lifestyles through practical blog posts deliveries. You can find me on Facebook and Instagram. You can view more post and subscribe to stay tuned to latest updates
at
Rx Fitness Lady.
Latest posts by Rx Fitness Lady (see all)