February is National Library Lovers Month and Saturday, February 9, is National Libraries Day.  My passion for books comes from my weekly visits to the library as a child, courtesy of my Mother who is a 2nd grade teacher. This week I'm doing me well by getting back to the basics with my regular reading schedule.
I have been so engrossed in reading all of these fabulous blogs that I've slipped a bit on my regular reading.  I have enjoyed making new virtual friends.  Thank you ladies and I' m thrilled to add you to my new BBB section on the ENT page. 
Now you know why my reading list on my entertainment page hasn't changed, lol.  The one at the top, Flawless, I absolutely have to finish by Sunday for book club meeting.  I love reading Shana Burton's book.  I'm so proud of her.  She is a resident here in Macon and contributed to my post about my hometown.  If you haven't read any of her work, please do. Her first one is Suddenly Single and my old book club read it back in 2009 and we had one of best meetings discussing it.
On the subject of reading, I was so SUPER EXCITED to hear of the release of the long awaited sequel to "The Coldest Winter Ever" by Sister Souljah last week.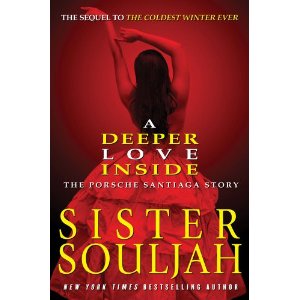 I downloaded it and as soon as I'm done with  Sunday's book, I'm diving in head first.  "The Coldest Winter Ever" is like my favorite book ever!  I know it's about the streets but I have a secret lust to be "About dat life", lol.  Really though, my music selection outside of my church music is rather ratchet, and in the men department, I prefer a lil DC3 in my life:)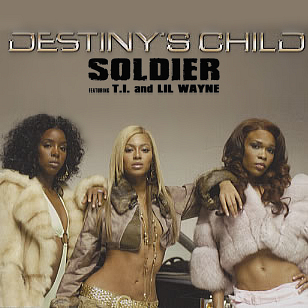 FInally in reading revitalization, I'd been wanting to read this ever since it came out a few years ago.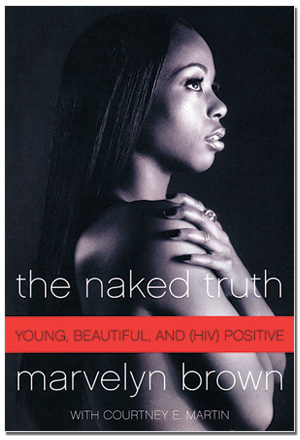 Since I've been promoting National Black HIV/AIDS Awareness Day which is tomorrow, I thought it was good timing.  I started it last week & it was a little difficult to get into.   At work I started listening to it.  No, I don't have it as an audio book.  I tend to change my iPad into an audio device when I'm busy or when a book has a slow start.  Whenever I mention it to someone, they are usually unaware of this feature.  Today, I'll be giving you a very basic tutorial in case you weren't aware.   I'm always changing.  At first, I was all books only, now I'm reading mostly on my iPad, and after discovering this little handy tool, I'm ready to try an occasional audio book.
How to turn your iPad/iPhone into an Audio Reader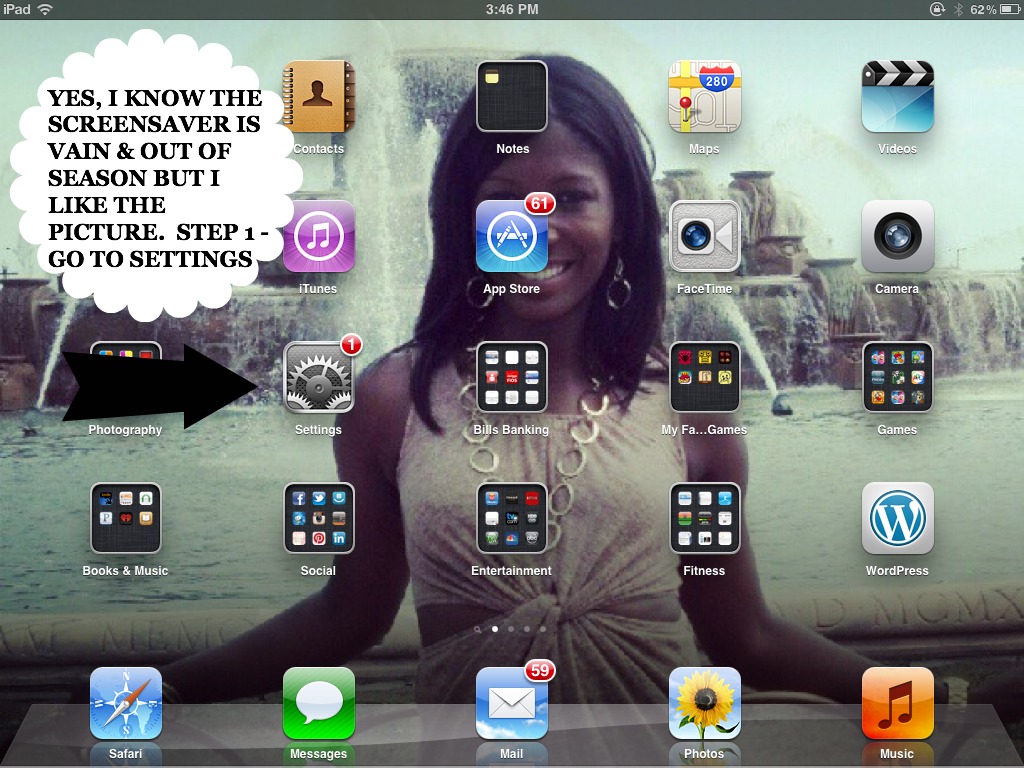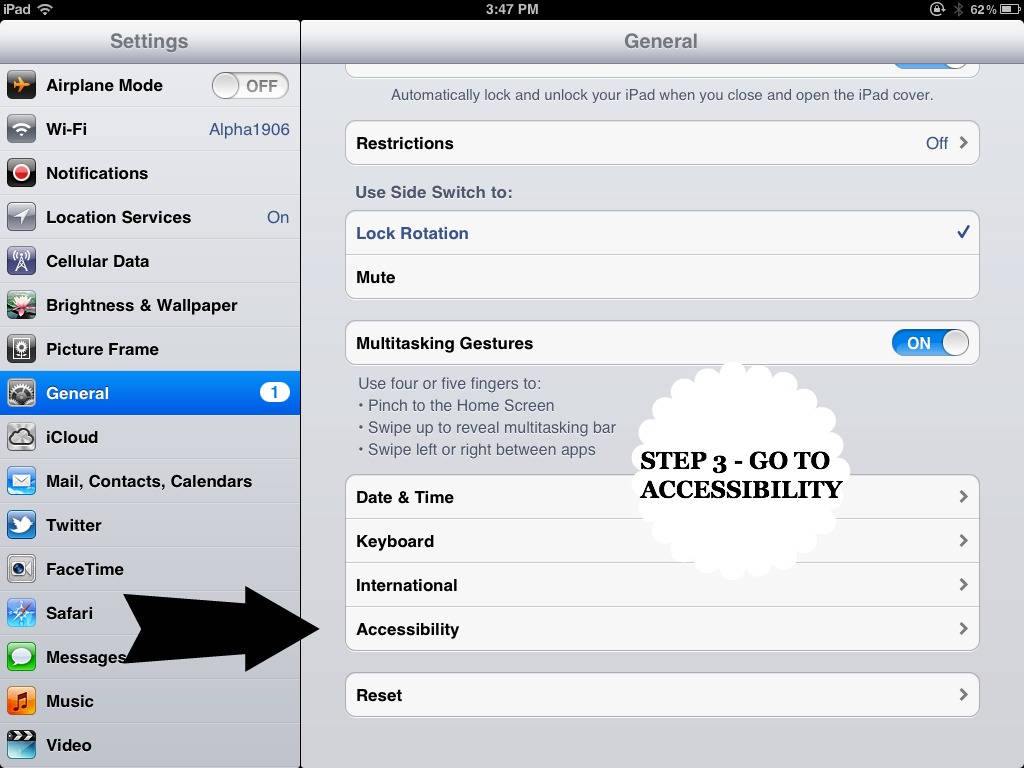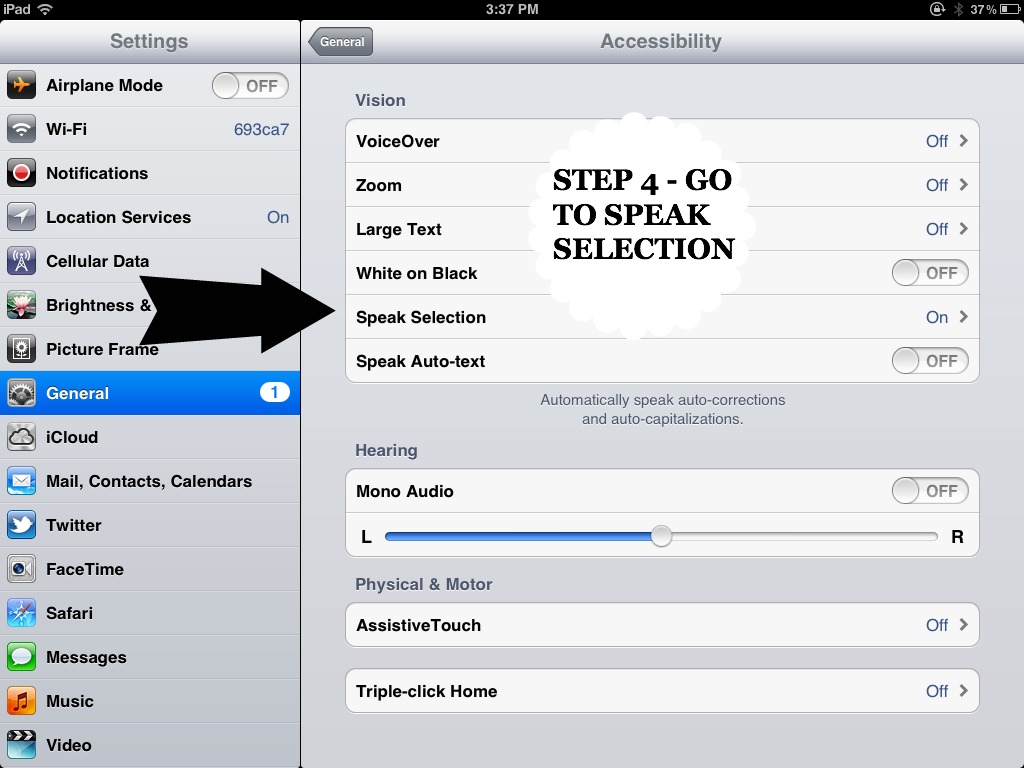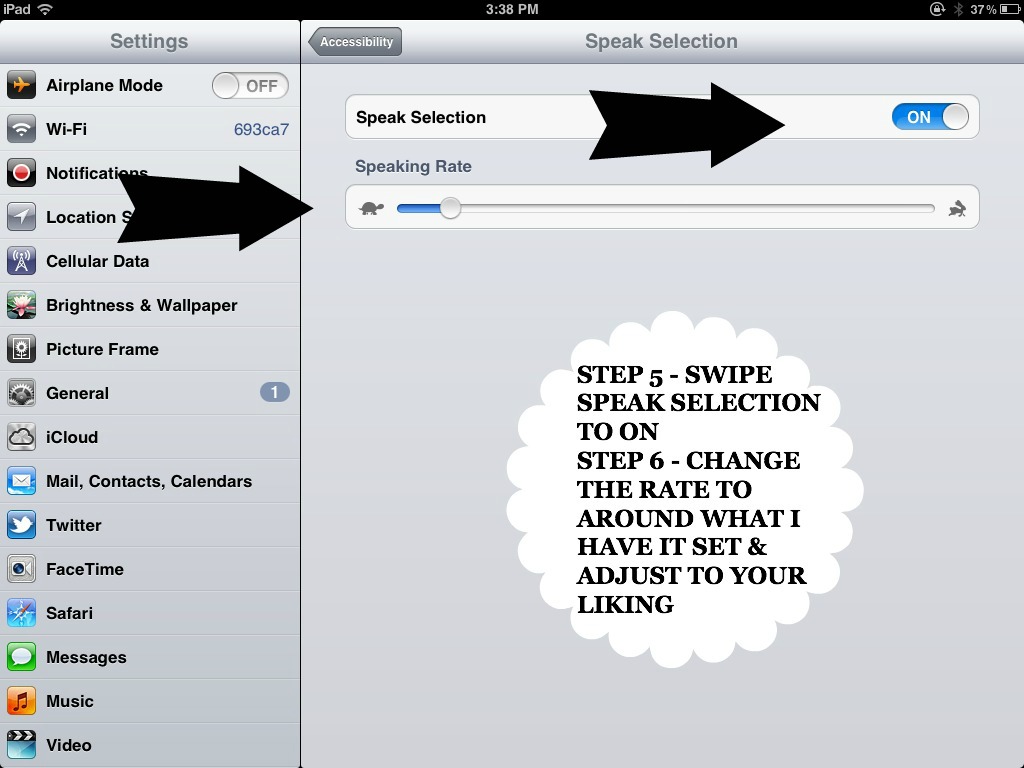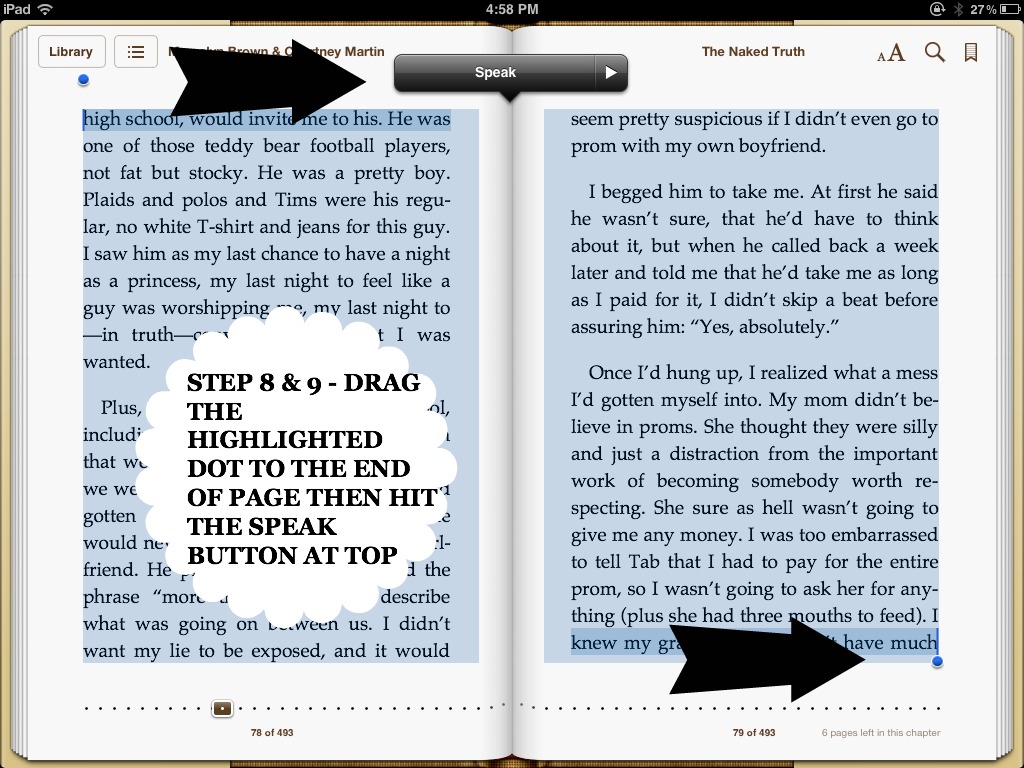 Thanks for viewing my first tutorial.  I hope you found it helpful. Please don't forget to get tested for HIV tomorrow.  Have a blessed rest of the week.
Rx Fitness Lady wants to know….
I'm always looking for good books, what are you currently reading?  If you're a Mother, do you still take the kiddos to the library or have Libraries lost out to e-readers?

Did you know about the feature on the iPad/iPhone?  Did you find the tutorial helpful?

The following two tabs change content below.
Rx Fitness Lady
Greetings, I'm Joi, a Pharmacist with a passion for fitness & a community leader. I teach BODYCOMBAT, BODYPUMP, Tabata Boot Camp, & serve as a mentor to young girls. My goal is to inspire people to live healthy, active, & prosperous lifestyles through practical blog posts deliveries. You can find me on Facebook and Instagram. You can view more post and subscribe to stay tuned to latest updates
at
Rx Fitness Lady.
Latest posts by Rx Fitness Lady (see all)