According to Juicy J, if there's a single woman in the room,  "Bandz a make her Dance"!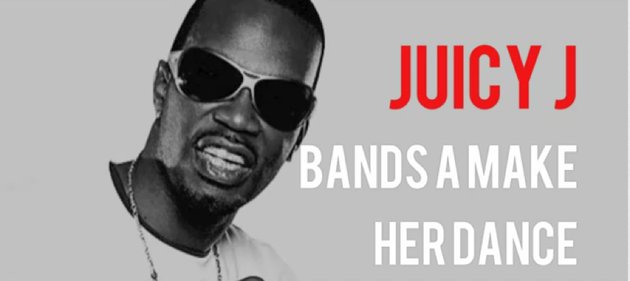 Apparently, if you're black then BRANDZ a make you dance!  According to the October issue of Chain Drug Review, strong brand loyalty is exhibited by black consumers to a number of brands especially when compared to Caucasian consumers.  As a retail pharmacist, who has been practicing for almost 7 years, I can attest to this when it comes to brand preference with Over-the-Counter medications. Today, for My Health Monday & since it's still Black History Month, I want to try to dispel the myth about generics not working the same way as brands.
I haven't done actual case studies.  This is only from memory, but here is what I find.  I always give customers the exact same spill when it comes to consultations.  After, I ask them the appropriate questions, I make a recommendation.  If time permits, I'll show them where to find the recommendation.  I will point out the store brand which is usually set up right next to the brand & highlight the difference in price but emphasize that the treatment is the same.
Keep in mind; I'm not talking about all people when I state the next statement.  There are some people black, white, or other that are just like me and they will pick up the generic (store brand) version every time no matter what.
95% of the time, if the customer is Caucasian and I make that recommendation to try the store brand, they pick it up & check out.  They might ask me "are you sure it's the same?".   I assure them.  They're good, end of story.
It's usually reversed when I make the same recommendation to African American customers.  They usually look at me with the side eye after I assure them it's the same & tell them it's what I take.  They may make a comments like, "I want my child to have the real thing".  Sometimes they will pick up the store brand, then as I walk away, they put it back and get the brand.
I understand that I cannot make people share my opinion, but much like the flu shot controversy, I think that it is mostly just a lack of knowledge.   I also think that some of the patients don't trust me as the professional, but that's neither here nor there because I can't do anything about that.  What I can do is post on this blog 🙂 .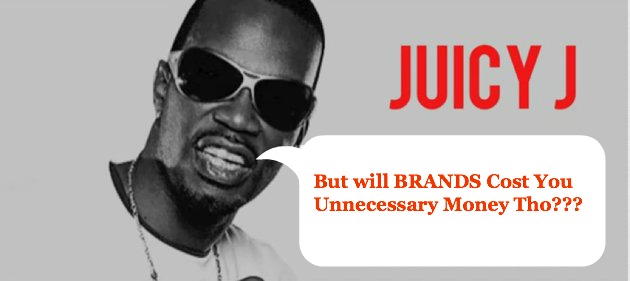 Reasons You Should Choose the Store Brand (Generic)
It's the same as the Brand Name (with the exception of some of the inactive ingredients).   The small differences in inactive ingredients in 99% of the cases are not enough to change the treatment/effectiveness.
It is saving you money!!! Over a lifetime, if you choose the brand over generic out of ignorance, you are costing yourself unnecessary loss financially.  If you like to throw away money, please email me, I'll send you my address to mail me a check to help with my student loans 😉 .
Black people in particular, you are being targeted.  In the article I referenced above, a marketing company conducted the study.  When people know your spending habits, they will put it on your TV & Radio stations, magazine, etc. enticing you to purchase them.
Finally, if you aren't convinced, here is a snapshot of what's in my personal medicine bag.  I would not recommend for you anything that I would not take for myself.
SIDE NOTE- This has nothing to do with this post, but in the bottom left corner is the store brand of Benadryl.  I keep these on hand in my purse, gym bag, & work bag because people get allergic reactions all the time.  I don't want to scare you, but I would advise keeping some brand of Benadryl on you (especially Mothers) at all times.  If you think you or someone is having an allergic reaction, then give them 1.  If their throat, tongue, or lips start to swell, then take them to the ER immediately. 
I hope that if you are a brand only person, that you found this post insightful.  Although, I love the song… Bands Brands SHOULD NOT Make You Dance!!!

Rx Fitness Lady wants to know…
Do you buy brand or generic when you stop in the local drugstore to pick up over the counter medications? (Optional – What's your race?)
If you buy brand only, what's your reason? Do you recognize any of the medications from my home by the brand name?

The following two tabs change content below.
Rx Fitness Lady
Greetings, I'm Joi, a Pharmacist with a passion for fitness & a community leader. I teach BODYCOMBAT, BODYPUMP, Tabata Boot Camp, & serve as a mentor to young girls. My goal is to inspire people to live healthy, active, & prosperous lifestyles through practical blog posts deliveries. You can find me on Facebook and Instagram. You can view more post and subscribe to stay tuned to latest updates
at
Rx Fitness Lady.
Latest posts by Rx Fitness Lady (see all)