Hello there my friends! Did you miss me Wednesday? 🙂 I called myself doing a little strategic advertising for my 2nd Mini Blog Challenge Party. I know some of my blog friends only make it over here once a week, so I wanted be sure you all saw the post when you came here and when I checked in on you this week.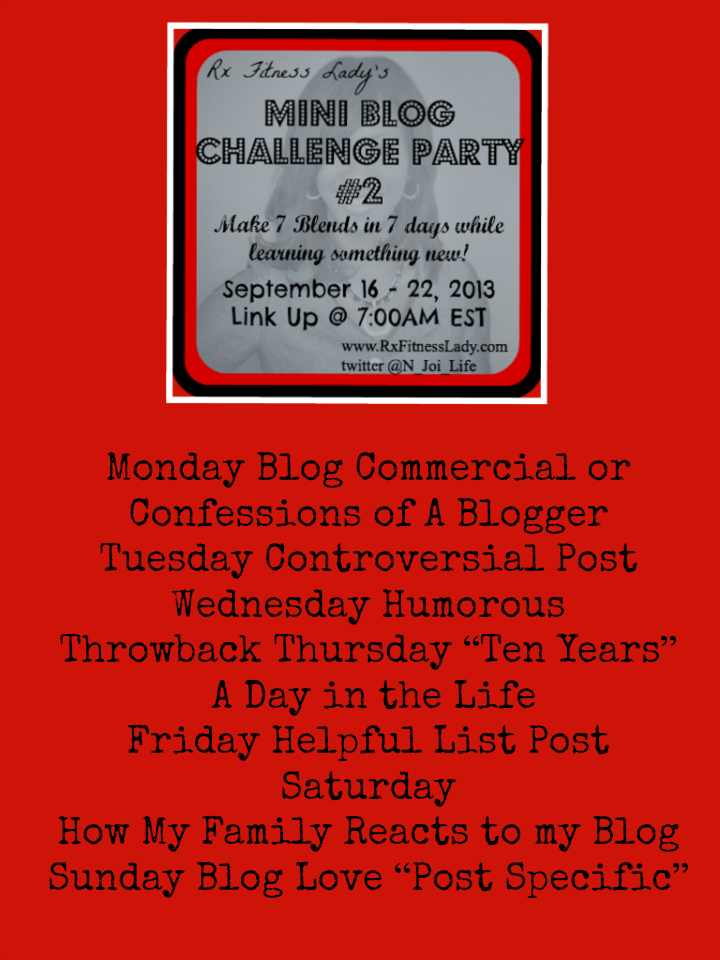 If you haven't RSVP'd, feel free to link up your bloglovin here & go ahead and place me in your calendar for whatever days you are going to join us! Thanks boos 🙂 

BUCKET LIST UPDATE #24 
Now for Act-Fit Friday! Do you remember my birthday bucket list?  #24 was to add an additional class to my group fitness instructor schedule on Mondays.
Shortly after I published that post, my group fitness manager informed me that I would have the Monday morning BODYPUMP time slot at our new location once it opened in August/first of September! SWOON, that was quick!!!
Then last Saturday, while I was on the always eventful end of my work week, I awakened to a text from my GFM to something of this tune…
*Hey Joi, I broke my foot teaching BODYATTACK this morning & I wanted to see if you could help cover my schedule starting THIS Monday*
My Group Fitness Manger is an endurance superhero!!! She teaches
BODYSTEP at 8:30 am  & BODYPUMP at 9:30 am on Monday
BODYCOMBAT at 6:00 PM on Monday
You seriously don't want me to list her Tuesday schedule, nor the rest of the week!
Anywho, I get off on Mondays finishing up my 7 nights but of course being a team player I was right there ready to jump in and help!
So my new 9:30 BODYPUMP class at the new location is on hold until my manager's foot heals.
I taught, BODYCOMBAT Monday morning, followed by BODYPUMP, went home ate, took a power nap, went back to the other location and taught BODYCOMBAT again!
Tuesday, I taught my regular BODYCOMBAT and Wednesday BODYCOMBAT & BODYPUMP!
You get the picture! Tough week! I seriously felt like I had been hit by a truck.  She kept advising me to pull back and take options as not to wear myself out. However, something happens to me when teaching BODYCOMBAT…remember the mean streak, I really feel empowered and borderline crazy mean 🙂 I don't know how to pull back!
Under her wise guidance, we decided to change the Monday morning Cardio class to Tabata so I can just coach them and not have to physically workout!
The moral of this post is…..Be careful what you bucket list people 🙂 
SIX FLAGS WHITE WATER
While we are updating on the bucket list…
I completed a portion of #21!!!
My BFF hooked me up with a bun so my hair wouldn't be all in the way while we spent the day at Whitewater theme park!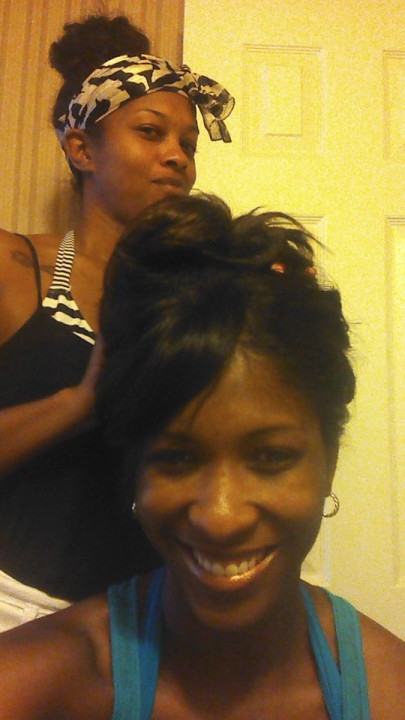 Remember my post, Amber day…well I spent the day with Amber and of course being the perfect little sister, she drove us to Whitewater 🙂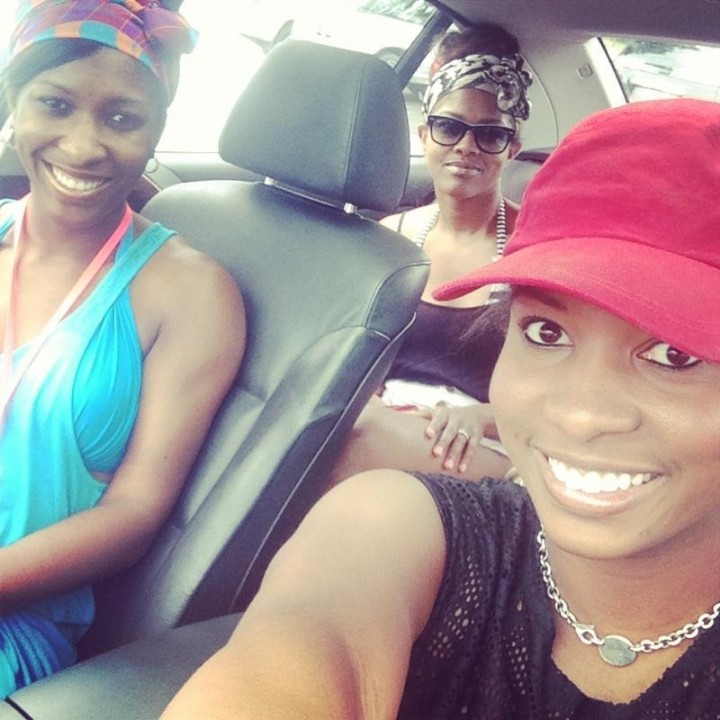 We saw Lil Scrappy! He thought he was in the clear! He was being slick just like us, going on the last week that it was open during the week but after the kids had gone back to school.
Of course since we were at the water park, we left our phones in the car so we didn't get to take the Piz ni ee..ya feel me (Scrappy transalation = picture)!  We still saw the pearly whites tho…AYE!!!
It was a good trip, no lines! We got on every slide in less than 2 & 1/2 hours. I felt like I was 7 all over again 🙂
Rx Fitness Lady wants to know…
When is the last time you had to be a team player on your job? Were you happy to do it?
Do you know how and when you need to pull back from any situation; working out, relationships, job loads, etc?
Have you been to a theme park lately? Please share!
Are you going to miss Scrappy & the ratchetness of Love & Hip Hop Atl? Andrea, I'm not talking to you 🙂
Have you had a win on your bucket list lately? 

The following two tabs change content below.
Rx Fitness Lady
Greetings, I'm Joi, a Pharmacist with a passion for fitness & a community leader. I teach BODYCOMBAT, BODYPUMP, Tabata Boot Camp, & serve as a mentor to young girls. My goal is to inspire people to live healthy, active, & prosperous lifestyles through practical blog posts deliveries. You can find me on Facebook and Instagram. You can view more post and subscribe to stay tuned to latest updates
at
Rx Fitness Lady.
Latest posts by Rx Fitness Lady (see all)