This post is for Kim's September Sapphire Even Day Blog Challenge!
Yesterday's prompt – Commemoration: Where were you on September 11, 2001?
Remember Dori, my travel partner to the Delta Centennial Convention in D.C. this summer?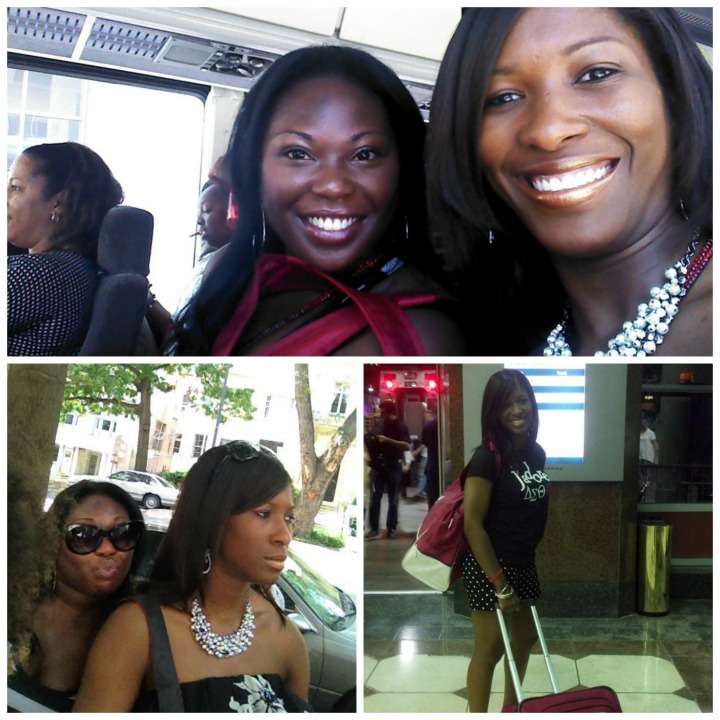 Well, I just happened to be traveling the campus of FVSU with my love at the time.  We lived in the same dorm next door to each other, we were line sisters, and we were pretty close way back then too.
We walked into the dorm and heard all of this madness.  She was very upset because she had a family member that lived there.
It was truly a sad day and I remember it well. My heart goes out today to all those affected by that day as we all cherish their memories on today.
Have you ever been disappointed on your birthday? If someone (family/friend) is in my life, I want him or her to feel special on his or her birthday.  I am like a kid in that regard.  I like to give AND receive 😉 !
Today's prompt – It's My Birthday. Share some of your birthday memories.  Be sure to check out the giveaway on Kim's blog tomorrow for her birthday.  Today is an odd day.  I'm early 🙂 !
If you want to create some warm memories for MY birthday, here's a clue…
GIFTS
ITEMS THAT ARE ALWAYS SAFE TO GIFT ME…
GIFTCARDS
ITunes
S&S Cafeteria/McAllister's/Buffaloes
Fabrik
Dillard's
BestBuy
Nordstrom's
Barnes & Noble
Gas cards
Target
Bath & Body Works
Amstar 16 Movie Theater
OTHER
I keep a Wish list at Mother's Premier Jewelry Business
Sunglasses
Wallflowers
Perfume
Massage Certificate
Any dress
Nike Free Tri 2
UGGS/Riding Boots/Cowgirl Boots
PARTIES
I've had some pretty cool parties/celebrations over the years.
My friends and I decided to celebrate being 29 instead of the big 30! I decided to have an alter ego party!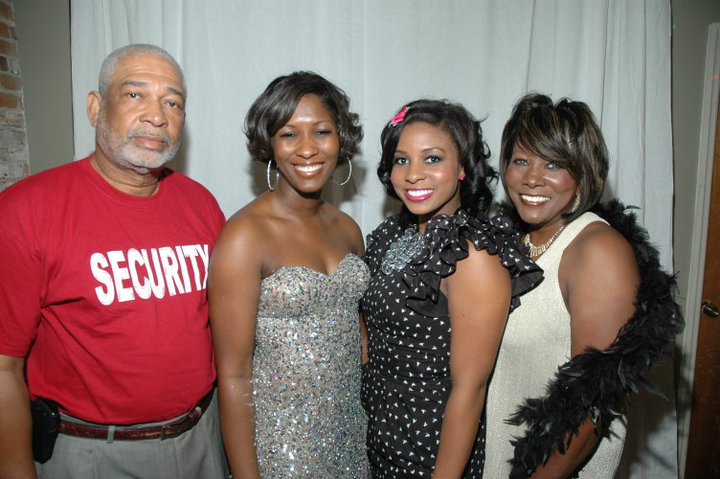 I've kept it kind of simple since then.
Then there was this year's birthday….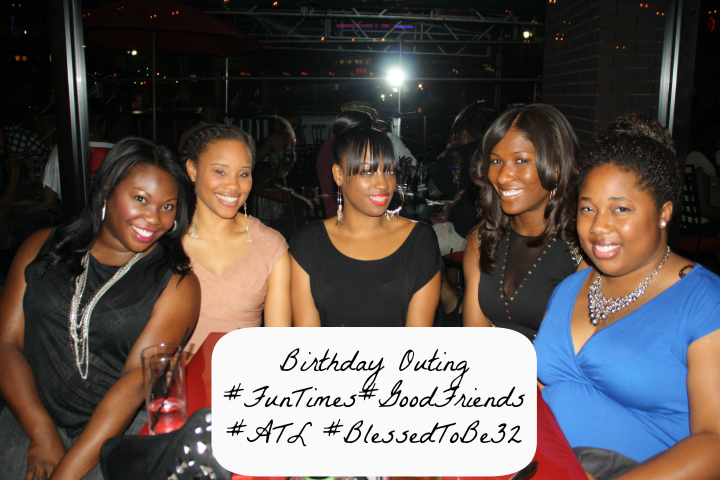 RITE OF PASSAGE
Yes, that subtitle is a bit dramatic for birthdays, but like I keep telling you, birthdays are special to me.
The right of passage that occurs in my household (currently not married, means my immediate family household), we always let the birthday person choose the family dining outing.
It might not sound like much, but it's pretty darn special in my book!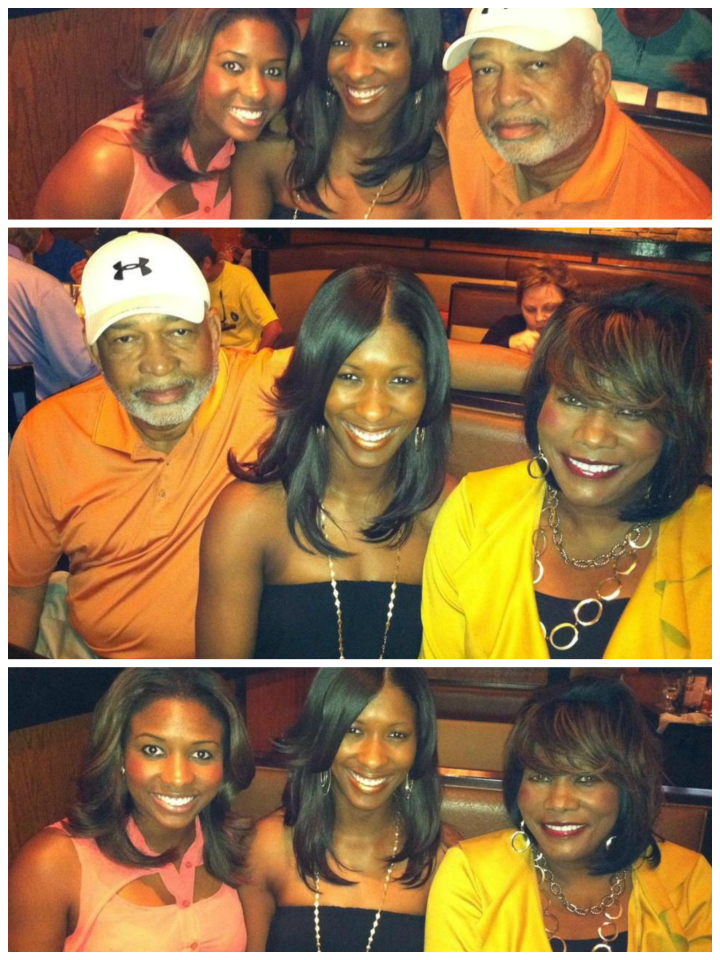 I chose Longhorn Steakhouse this year!
Birthday Faux Pas 
Forgetting my birthday! Call, text, email, facebook, tweet, Instagram me…so I know it's real!
Frowning at the birthday restaurant I choose or complaining about the food all night!
Buying me clothes & accessories if we don't share the same sense of style *side eye*
Skipping my party/birthday dinner WITHOUT AN EXPLANATION – If I invited you, YES YOU OWE ME AN EXPLANATION
Compliment that I look good for my age!
This year was my first birthday while having a blog! I sparked a heavy discussion on Facebook with the question "do you go to work on your birthday?" Geesh, the answers were everywhere!! I recapped my birthday outing and posted my bucket list with an optional link up!
It's kind of fun having your own blog!
I have some fun and exciting updates coming in regard to the bucket list, stay tuned!
Might I throw in, if you want to look and feel your best on your birthday, Live Healthy and Active. Be Prosperous.

Don't forget, the 7 Day Mini Blog Challenge starts Monday at 7AM! Hope to see you there.  I'm very pleased with the participation so far. You can still link up! I can't wait to read your posts!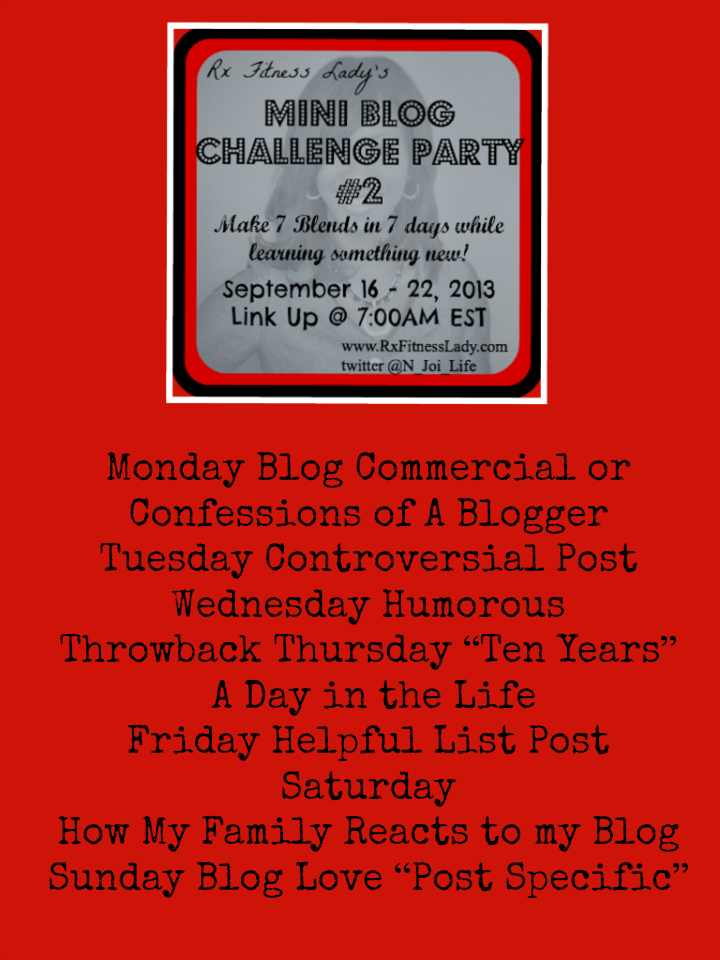 Rx Fitness Lady wants to know…
If you're a "leapling" (born on Feb 29th) or you know one, when do you celebrate your birthday: Feb 28th or Mar 1st?
Traditionally, birthday day celebrations stop at death, how do you feel about   birthday wishes to the deceased on social networks?
What is a major birthday faux pas in your book? What do you do when people forget your birthday?
Do you go to work and/or workout on your birthday, IJS???
What is the "Rite of Passage" for birthdays in your household?

The following two tabs change content below.
Rx Fitness Lady
Greetings, I'm Joi, a Pharmacist with a passion for fitness & a community leader. I teach BODYCOMBAT, BODYPUMP, Tabata Boot Camp, & serve as a mentor to young girls. My goal is to inspire people to live healthy, active, & prosperous lifestyles through practical blog posts deliveries. You can find me on Facebook and Instagram. You can view more post and subscribe to stay tuned to latest updates
at
Rx Fitness Lady.
Latest posts by Rx Fitness Lady (see all)