Do you have a chiropractor on your health care team?  Do you view the practice of chiropractic care as unconventional?  When you mention going to visit a chiropractor, do you get responses that might comprise the word quack?
I do currently have a chiropractor on my team.  I did once view the practice as unconventional and I still get tossed quack statements if chiropractors come up.
Today, I am here to share my experience in adding a chiropractor to my health care team.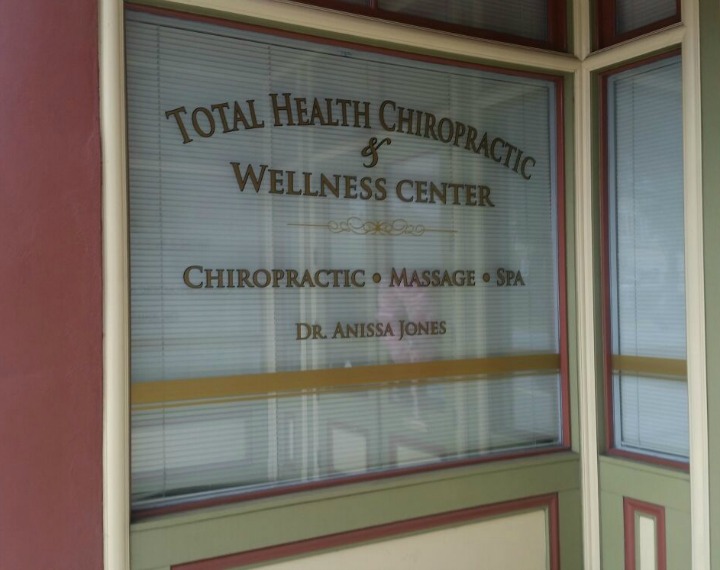 The Chiropractor Seed Planting 
The initial seed was planted in my mind years ago when my group fitness manager (who teaches between 7-15 classes a week) told a few of us that she was tired all the time and her body felt ran over until she started seeing her chiropractor.  I will be honest, I turned my nose up at first hearing of this.  She caught my blatant facial criticisms with the quickness.  She immediately became defensive of the chiropractic care system by stating that she knew some people viewed it negatively but it changed her life for the better.  I took note and left well enough alone.
When I started blogging, I became friends with Hope at Defining Hopes who is a chiropractor in Florida.  She encouraged me to try the experience and not let harsh critics mostly of whom have never been to a chiropractor predetermine my thoughts on the profession.
How Did I Finally Decide to Make the Chiropractor Appointment 
As you know, I am a retail pharmacist.  I had worked overnight for most of my career. Working overnight allowed me several opportunities to take sit down breaks.  When I changed to day shift, I was standing most of the day.  I also had a pretty intense fitness schedule between teaching and participating in group fitness classes.   I started to feel some issues with my lower back over time.  I would just pull out the chair to get some rest  and return to standing when the pain subsided.
When I got into a 5 car accident earlier this year, it ignited fear of a down hill spiral with my back pains and both careers as a retail pharmacist and group fitness instructor.  After seeing my doctor, I made the appointment with the chiropractor and got started from there.
What A Visit to the Chiropractor Looks Like
Total Healthcare Chiropractic & Wellness Center offers many services that you can take advantage of.  My treatment plan was created by Dr. Jones after my first visit.  I was seen twice weekly for a few weeks, then once weekly for a few weeks, then once for one month.  After my treatment plan concluded, I continued and still do continue my visits on a monthly schedule.
Software – In my initial visit (and every visit to follow), there is a virtual consultation on the computer where you describe how you're feeling initially then as treatment continues, you log it prior to every appointment as part of your official medical record.   This process can seem quite redundant however it is important to your practitioner's ability to treat you.
Tables – There are tables everywhere.

Source
The most common table (seen in the picture above) known to the profession is the one where you get adjustments.
I had heard of adjustments before visiting  a chiropractor, however I didn't know what  it was or how it was performed.  I had images in my head of being cracked or popped some kind of way but I wasn't sure.
When getting adjusted the chiropractor will:
Use an instrument that looks like a pointy hammer to tap you in places
Perform CPR compressions on your back
Kinda Jump on your legs
Twist your neck
That was suppose to be scary funny, but it's truthful.  Rather than give you a definition of an adjustment, I wanted you to know what kinds of things to expect.
There are also other tables that you use at different appointments that I like to call sleep medicine tables.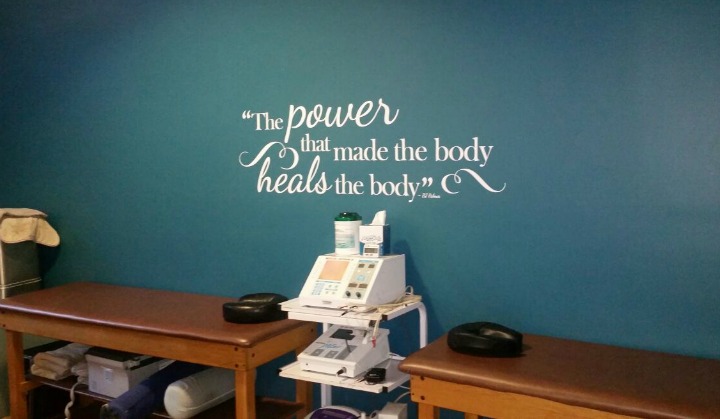 You will be drooling when your fifteen minutes on the tables are over.  I can't get enough of the water hydration table.  I seriously want one in my house.
Massage – I mentioned last week in 35 Tips on How to "Live Healthy & Active. Be Prosperous." that I got a massage for my birthday.  Massage therapy is a service provided at this facility so a day at the chiropractor could entail just a nice massage.  My massage therapists had a background in sports medicine so her massage was sports based and included extensive stretches of my body.…YEESSSS!!!!  It was so amazing! My substitute for flexibility classes, sad I know!
A Chiropractor Moment & The Friendly Staff 
I love a good story! Good stories sell products.  Good stories also drive home your confidence in a service.  I had a good story months into my treatment.
In one of my summer appointments, Dr. Jones had to adjust my hips.  It was the first time that she had ever done that before in months of visiting her center.  She asked me what was different/what was going on in my life?  The only thing I could think of was my new position in M'ville (45 miles down the road).  I was a new commuter and my body told the story.  I couldn't believe it.  Even though Dr. Jones had my body feeling super amazing by attending the center on a regular, the fact that she detected the difference in my body after I started to commute was exceptionally impressive and convincing  to me about the practice.
In addition to quality service I have received there, the customer service is great.  The two massage  therapists, the two front desk assistants, and Dr. Jones have all been very nice and attentive.  The text reminder service is so helpful for a busy body like myself as well.
Results From Chiropractor Care
It should be clear through out the post that my experience has been quite helpful.  I honestly do not experience the lower back pains at work anymore.  I still take regular  breaks in the retail pharmacy setting (unlike most of my colleagues). However, when I'm standing for long periods, I am no longer complaining. I appreciate the profession that I never knew I needed.  Maybe one day it will be in the cards for you.
Now it's time to hear from you!
Yours in Healthy, Active, & Prosperous Lifestyles,
Rx Fitness Lady wants to know…
What are your thoughts on chiropractic care?

The following two tabs change content below.
Rx Fitness Lady
Greetings, I'm Joi, a Pharmacist with a passion for fitness & a community leader. I teach BODYCOMBAT, BODYPUMP, Tabata Boot Camp, & serve as a mentor to young girls. My goal is to inspire people to live healthy, active, & prosperous lifestyles through practical blog posts deliveries. You can find me on Facebook and Instagram. You can view more post and subscribe to stay tuned to latest updates
at
Rx Fitness Lady.
Latest posts by Rx Fitness Lady (see all)