On April 22, 2016 my line sisters and I celebrated 15 years of sisterhood and service in Delta Sigma Theta, Sorority, Inc.  In honor of this anniversary, we set sail for 4 days on the Carnival Victory Cruise ship from Port Canaveral headed to Nassau, Bahamas!  I was a nervous wreck because my previous experience with cruising was not a good one due to extreme motion sickness.
I agreed in the reunion planning stages to try a cruise again after my mother had success with the Transderm Scop patch. I do not regret that decision at all. Editors Note: ***Transderm Scop patch requires a prescription from your doctor.***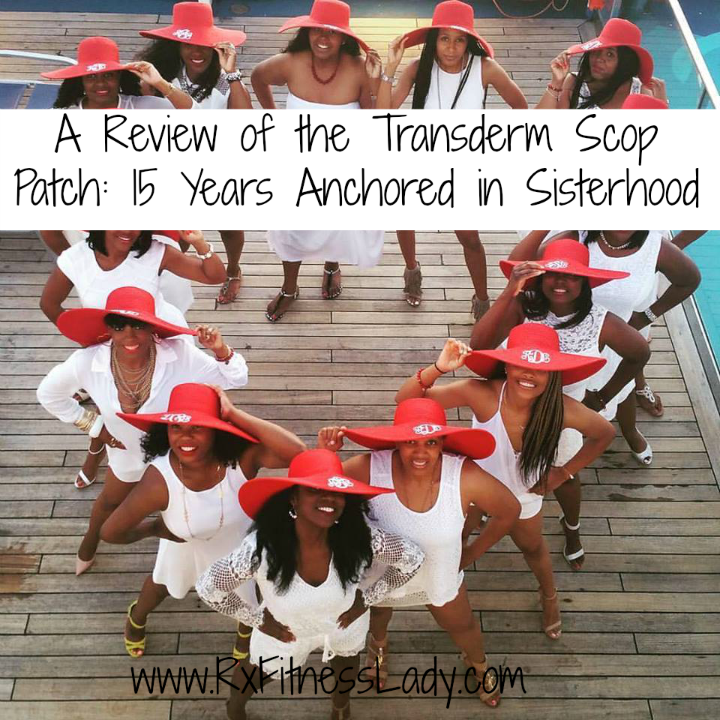 I am a person who cannot read and ride in a car at the same time, I can't fly without Dramamine, and previously couldn't sail without my equilibrium getting out of whack.
I decided to give this cruise thing one more shot because I love the product you get for the price when cruising and that was the perfect way to get a huge group of women together for an affordable trip.
I placed my patch behind my ear a full 24 hours before setting sail.  On the Transderm Scop site, it says to apply 4 hours before, however my doctor instructed me as I also instruct others to apply it 24 hours before and it worked for me so I'm sticking with it.
We set sail and I was stocked with a baby pharmacy of Dramamine, Transderm Scop, and other medications that might be needed on a trip.  Our first event was a sisterhood meet and greet.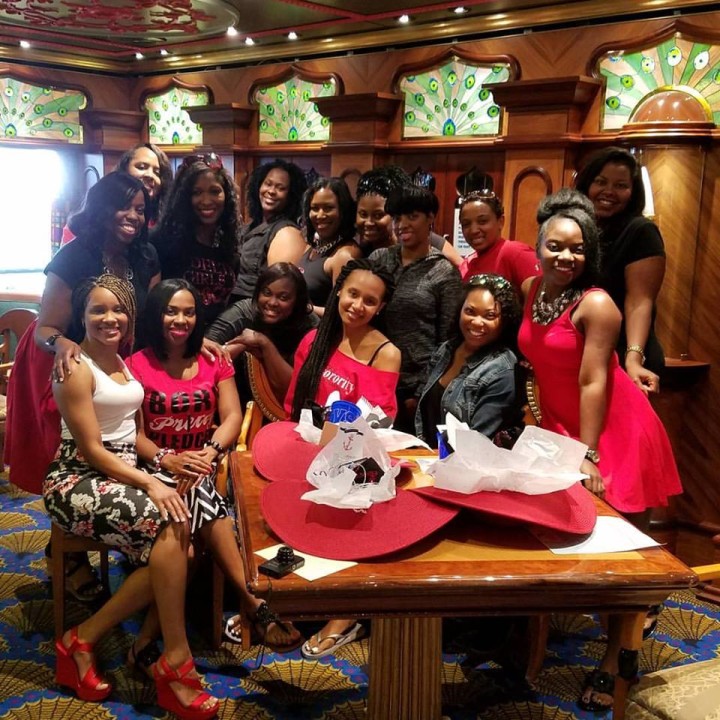 Fifteen minutes into the meet and greet, my line sisters were making signals to me to go get the meds.  The sea sickness has already started amongst my girls and I was ready for it. Strange thing, I didn't feel anything!  I passed out the meds and went on about my business.
Our next event was dinner in the dining room .  I really got in a tight when we arrived. You could literally see the movement of the room and I just knew it was going to hit me. One of my line sisters was so bothered by this room that she had to go back to the cabin and retire for the night.  Again, I felt nothing! I was getting kind of excited thinking, hey this patch might really be the answer to my particular motion sickness.
I then went to tour the exercise room which was located up high on an end of the ship.  I did not like the way it was moving and I got out of there rather quickly and decided not to lead the group workout on the ship.  I am not sure if that was the right decision because I ended up being totally fine.  However, this was the first night and I didn't want to take any chances.
Needless to say, we docked the next day and had an enjoyable day in Nassau before returning to the ship.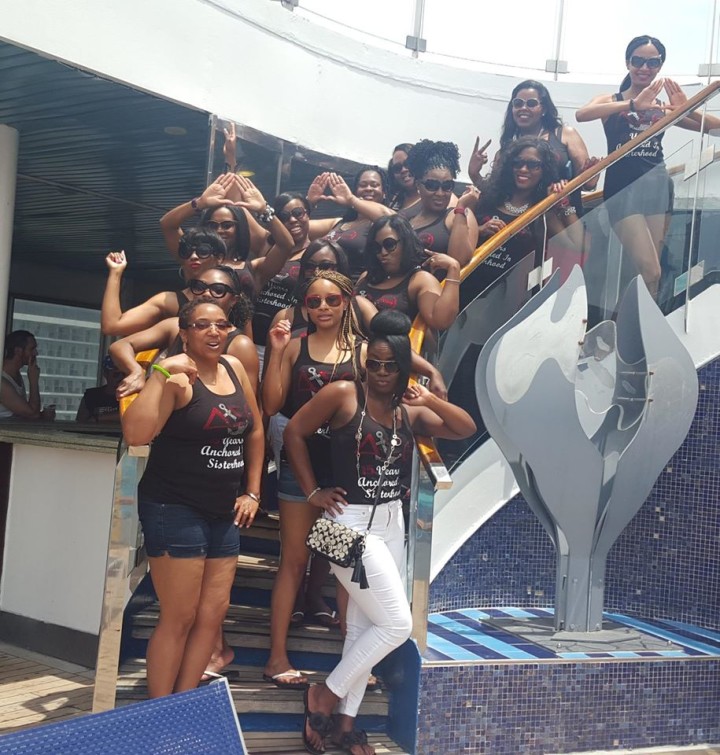 Then we played dress up Great Gatsby style for the Captain's Dinner.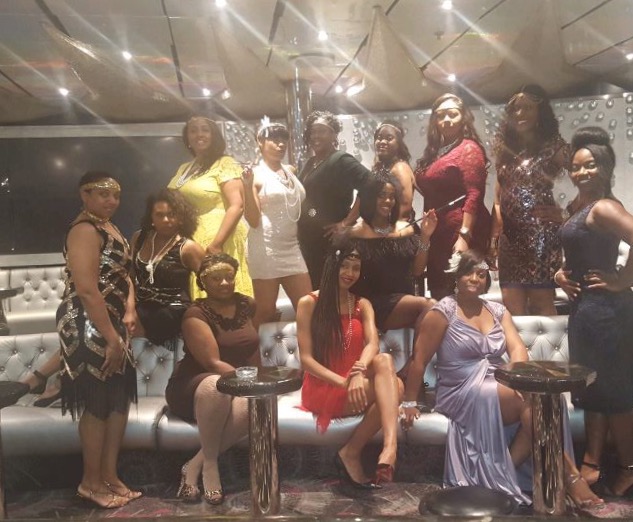 The ultimate test, in my opinion came on Saturday when we were at sea the entire day and had to entertain ourselves on the ship.  We had a nice little brunch and then proceeded to change into swim suits and "lay out" 😉 ! I didn't need much sun, so I set up in the shade with about 5 more of my line sisters.  I thought I would really wild out and see if I could finish reading my book club book! I started reading, just knowing I was going to be hit with the motion sickness. It never came!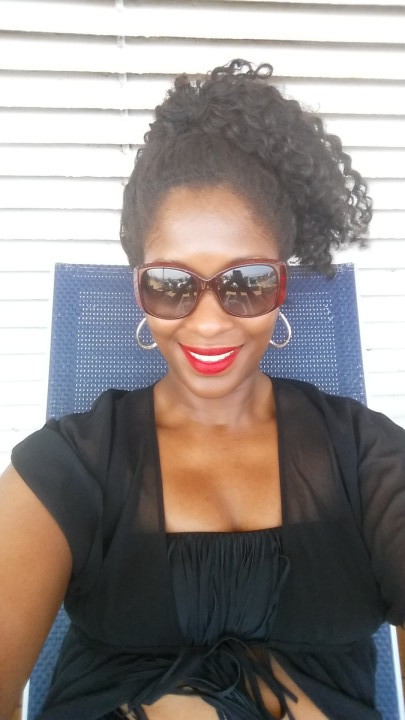 I can truly say that this Transderm Scop patch was a blessing to me and I highly recommend you give it a try if you've experienced motion sickness.
I did have to change my patch once after 3 days.  I didn't experience any complications with that.  I did have to get used to it being behind my ear.  I kept thinking the first day that it would come off but it didn't. I ended up getting a kick out of noticing other people with the patch behind their ears as well. If you try it, you will not be alone!
For purposes of an honest review, I will include that I had one drink per day (Pomegranate martini) and didn't experience any problems.  I am not a heavy drinker though, so limiting the alcohol intake was not an issue for me. I cannot speak for those who bought the all you can drink program.
Happy cruising and yes I just popped back up on my blog, details to follow on my little extended break!
Yours in Healthy, Active, & Prosperous Lifestyles,
Rx Fitness Lady wants to know…
How do you manage your sea sickness?

Do you exercise on cruise ships?

The following two tabs change content below.
Rx Fitness Lady
Greetings, I'm Joi, a Pharmacist with a passion for fitness & a community leader. I teach BODYCOMBAT, BODYPUMP, Tabata Boot Camp, & serve as a mentor to young girls. My goal is to inspire people to live healthy, active, & prosperous lifestyles through practical blog posts deliveries. You can find me on Facebook and Instagram. You can view more post and subscribe to stay tuned to latest updates
at
Rx Fitness Lady.
Latest posts by Rx Fitness Lady (see all)