Will you be returning to Les Mills BODYPUMP 98 in the near future?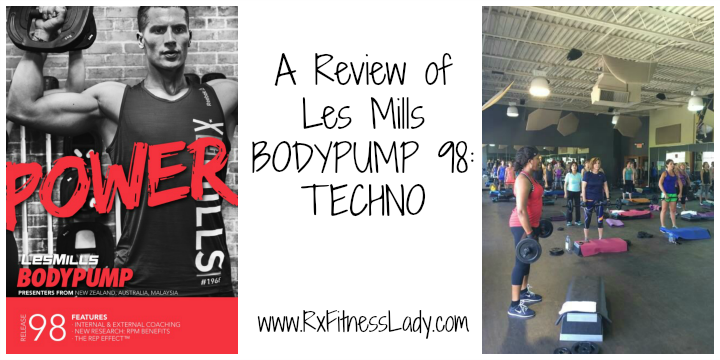 I am a Les Mills  BODYPUMP instructor that has been teaching for 4 & ½ years in the United States. I've been doing sporadic reviews on this blog since it's inception in 2012. The purpose of my reviews are for one to share any thoughts and tips that I can come up with for those of you who land here regularly and two, to have an easy reminder of the tricky/tedious things to be aware of when I return to the releases when mixing on down the line.
I invite instructors near and far to leave any additional tips and thoughts in the comments sections, pin the picture above, & utilize these reviews the same as me!  Les Mills participants and readers of PFL I always invite you to read along as well and contribute any feedback you have that I have missed.

We launched this release on Memorial Day and there was standing room only!  I teach at a gym with multiple locations. On holidays, we only offer one class at the main gym. It's always a guarantee that the members show up and out in large numbers.  On Memorial Day, I had not learned the entire choreography and I was just a participant.  I wasn't ready! I had to take an anti-inflammatory that night.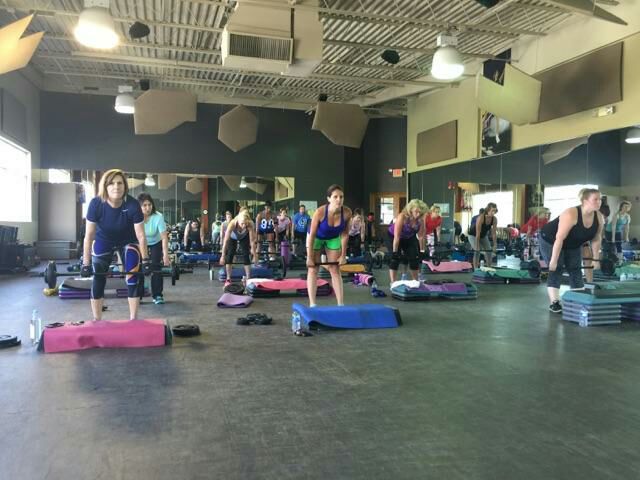 When I proceeded to draft this post, I had taken/taught this release 7 times.
MUSIC 
Overall the music selection for this release ranked 9+ for me!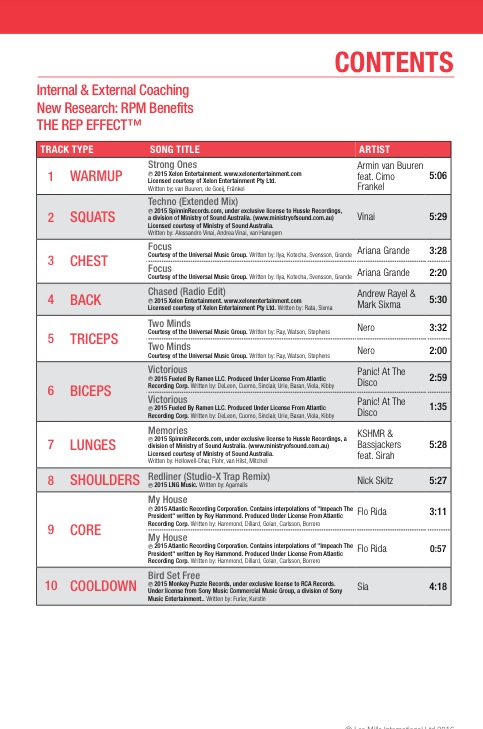 My Favorite Songs
I don't have any unfavorable songs for this release, however I will address the business of the techno disgust of some instructors in a future post.  As you can tell by the title of this review, I'm cool on the TECHNO sound 🙂 !
Track 4 "Chased" because the back track is always my favorite track and the music for this release made you feel like the dope athlete that you are for taking BODYPUMP.
Track 5 "Two Minds" because the choreography track is tough and the lyrics are great to sing to get our mind off of all the quick transitions and pulses.
Track 8 "Redliner" because it's just plain hard core! My blog is red and black themed for a reason.  I am a sucker for the bold/brazen look and sound and this song just came through magically for the peak of the Bodypump experience. I was super in love with how the music fades to black at the end right when you feel your arms fading to black on those push ups.
 Choreography 
The choreography was fresh and challenging.  I really liked the way it came together with the music.  It amazes me how they can come up with new combos (or new to me anyway)!
In transitioning the choreography from the paper you have memorized in your brain to out of your mouth in front of your class, I would caution that there are some tricky holds in the chest track (track 3) that you want to pay special attention to before you teach or when you return to this release.  I found that it was hard to catch the first few times and this was consistent in taking classes from others as well.
Track 4 – I always appreciate the back tracks where you have the option to add weight in between sets.  I added weight as recommended after set 1 but I noticed other instructors who didn't and sometimes it just depended on if they had taught on back to back days.
In the tricep track (track 5), you need to scoot to your spot as soon as you press play because the first extension starts right with the music.  Tip: it's not the end of the world if you miss it, just start on the second one. It's also a quick transition to the overhead seated extensions. You need to pre pre pre cue it so as not to disappoint the superstars in your class that don't like to miss a single rep!
Other than that, the choreography was fairly simple to learn & you should be good to go.
I did find the combo in the lunge track (track 7) fun to cue!.
I had to watch the ab track a few times but appreciated the unconventional choreography. If you are a booklet learner like me, I would suggest watching this track to understand how to cue this smoothly for participants.
Weight Selection
The only weight adjustments I did were on the biceps (Track 6).  I did my usual the first time and thought I was going to cave. Then I adjusted the second time and went a little lighter and it wasn't enough.  I think the shock to my muscles the first time got to me.  My regular weight ended up being sufficient.
Overall, this was an excellent release.  I will NOT put this in file 13!
Fitness Magic Opportunities
Strong Ones is the song – challenge them to be strong,  get strong, etc
Squat Track – drop the TECHNO lyric, count off the last 8 singles in round 3
"Focus on Me" & "Come on Girl" lyrics & if you see people on their toes, CALL THEM OUT – celebrate the strong
Back track – Feel the music and of course count off the power presses
Triceps – Call names in the pulses ( You have to learn member's names to do this – no time to think here)
Shoulders – Sense of urgency when transitioning to push ups and when coming back up to presses
Abs – make them say "Welcome to my house" & amp up the pat down
Always wear your best clothes when you teach – save the scraps for when you head out to someone else's class!  If you look good and wear the colors of the program, you have created the best magic from when you walked through the door.
Yours in Healthy, Active, & Prosperous Lifestyles,
Rx Fitness Lady wants to know…
What did you think of Les Mills BODYPUMP 98?

The following two tabs change content below.
Rx Fitness Lady
Greetings, I'm Joi, a Pharmacist with a passion for fitness & a community leader. I teach BODYCOMBAT, BODYPUMP, Tabata Boot Camp, & serve as a mentor to young girls. My goal is to inspire people to live healthy, active, & prosperous lifestyles through practical blog posts deliveries. You can find me on Facebook and Instagram. You can view more post and subscribe to stay tuned to latest updates
at
Rx Fitness Lady.
Latest posts by Rx Fitness Lady (see all)