Welcome to Act-Fit Fridays!  If you follow me on Facebook, this may not be news to you.  I had the pleasure of getting a quick fitness photo shoot in with my cousin of Matt Odom Photography a couple of weeks ago & I wanted to share a small piece of it with you!  Btw, if you missed my post Wednesday "Proven Productivity Strategies for Bloggers on Facebook", go back and check it out.  Matthew is not a blogger but his Facebook fanpage is off the chain!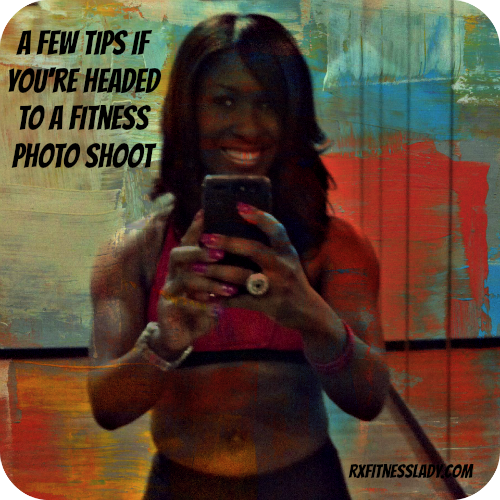 Eat a few hours before the shoot.  Our plans got moved up in the day to try to prevent the rain.  We ended up shooting inside the gym. Anywho, I had not eaten all day and was getting light headed! Thankfully, in my gym bag I always keep snacks & water!
Get your hair done the day before if you don't like it on the first day!
If you choose to shoot half naked, hold your tummy in 😉 !
Try the clothes on before you go to the shoot to make sure you like the way you look in them.  Bring multiple outfits!
Bring your curlers, chi iron, or whatever in case you need to touch up your hair!
Put some lotion on that ashy body 🙂
Bring a sister/friend makeup artist  with you.  I didn't for this one but I have used one in the past for an alter ego shoot.
Bring some patience, photographers are super perfectionist!
Be flexible! We originally planned for an outside shoot but the weather planned for a different story!
Browse some magazines or the internet and have your own poses in mind.
One thing I didn't have was a spray bottle so I could look sweaty!  Of course,  I was fine with that 😉  The perfectionist, on the other hand wanted to spray me!
He also thought I would have had a personalized Rx Fitness Lady water bottle for him to include in the shoot…hum, he has a point!  I will have to get on that!
SMILE & Have FUN!!!
Here's a peek!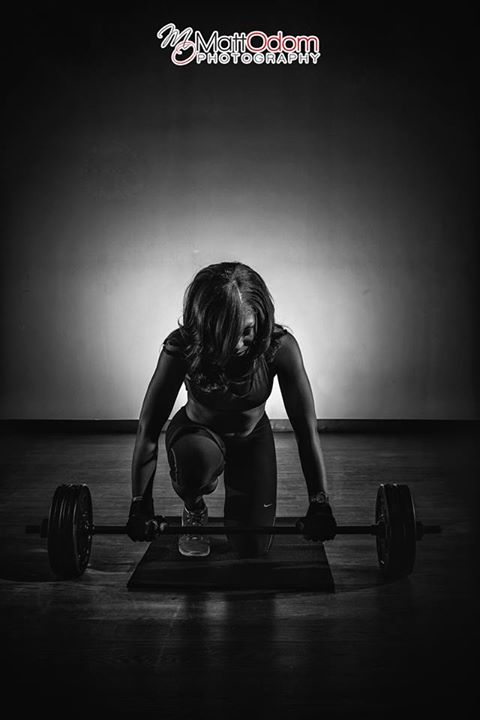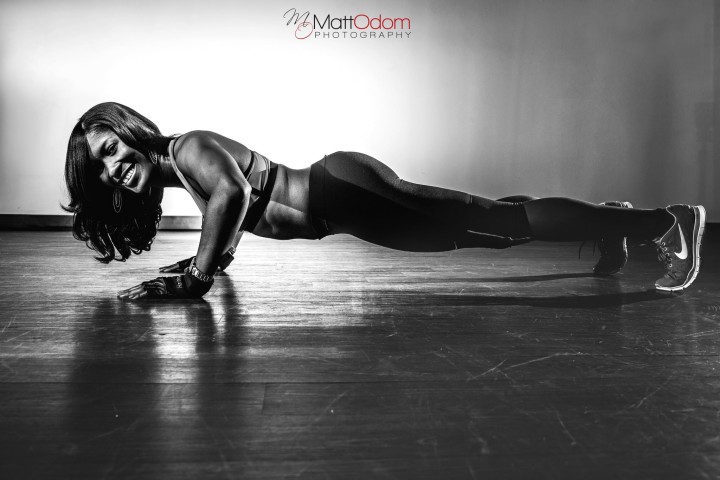 Rx Fitness Lady wants to know…
What kind of photo shoots have you done before?

What other tips do you have for preparing for a shoot?

The following two tabs change content below.
Rx Fitness Lady
Greetings, I'm Joi, a Pharmacist with a passion for fitness & a community leader. I teach BODYCOMBAT, BODYPUMP, Tabata Boot Camp, & serve as a mentor to young girls. My goal is to inspire people to live healthy, active, & prosperous lifestyles through practical blog posts deliveries. You can find me on Facebook and Instagram. You can view more post and subscribe to stay tuned to latest updates
at
Rx Fitness Lady.
Latest posts by Rx Fitness Lady (see all)