Last summer a new water park opened here in Macon, GA and I finally got the chance to visit.  I have read a wide range of reviews on social media so I was very interested to check it our for myself.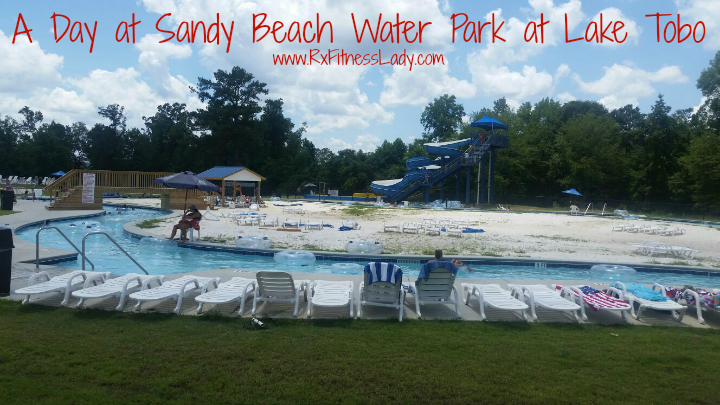 This started as a day for me to find some interesting things to do with my Goddaughter.  What a day it turned out to be.
I invited her to my Les Mills BODYCOMBAT class and she happily accepted.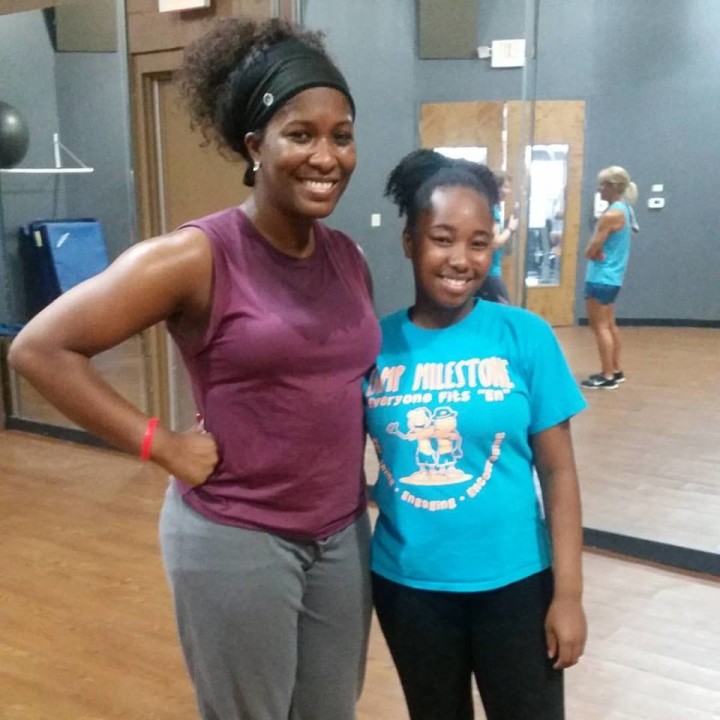 I was so impressed with her coordination and ability to grasp the moves and combinations of the program so quickly.  Of course, her exceptional performance made the class all the more euphoric for me.    She really enjoyed the class and said she didn't quit even when she thought she was about to pass out because she wanted me to be able to say she finished. I have a competitor on my hands and I love it!
We had lunch and then proceeded to get ready to check out Sandy Beach Water Park at Lake Tobo.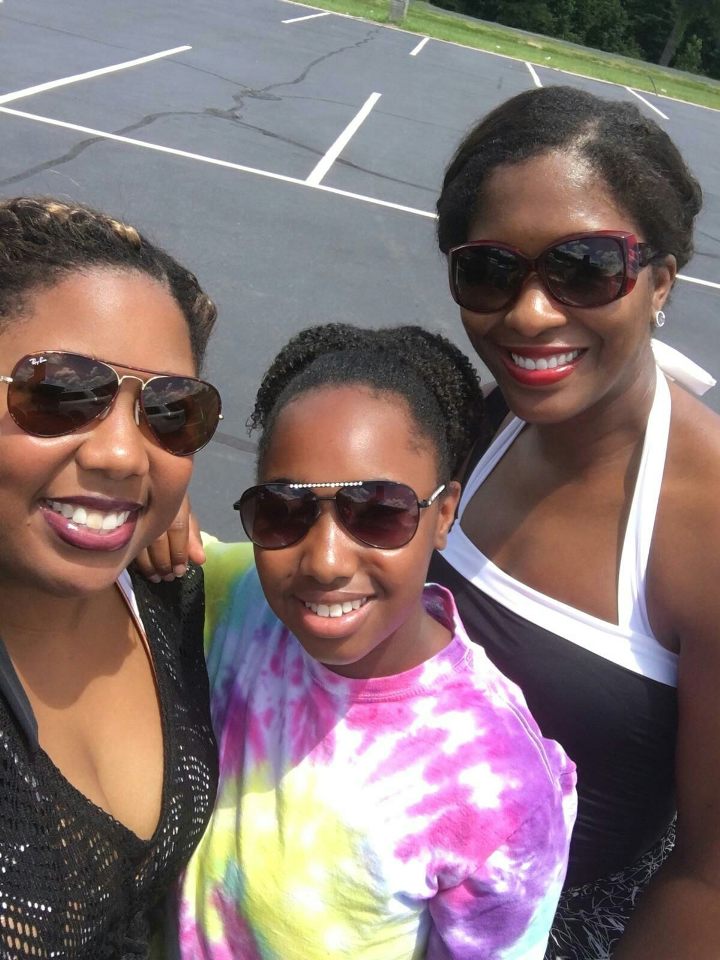 When we arrived, we had to pay  separate fees to enter Sandy Beach and Sandy Beach Water park. Even though I already knew this, I didn't like the concept.  The water park is immediately to the right once you enter Sandy Beach.  I think they should just charge what they are going to charge for the Beach and for the Water Park.  With that said, I still think the price was reasonable for the entertainment.
The attractions are small in number, but enjoyable.  We started off in the Lazy River Adventure.  The interesting thing about the Lazy River is it has a "sandy beach" in the middle of it.  I thought that would present an issue with sand being in the lazy river, however there is some kind of filter system that gathers the sand in certain areas. It's quite visible, so when you approach that part of the river, you can just go the other way.
There are two slides at the park of which one seemed to be the most popular.  Slippery Slope is a loopy slide that most kids had a blast on.  It's fun but not scary.
My Goddaughter refused to get on Splash Race and I don't blame her.  I got on that slide once and it was quite frightening.  It goes straight down and you get a lot of water up your nose.  It's like this; either the kids couldn't get enough of it, or they wouldn't go near it with a ten foot pole.
I didn't get to experience the Kiddie Isle because I didn't have a toddler in the gang but  I would return with my Godson.
We made our way over to the High Seas Wave Pool and then the Paradise Pool both of which were fun and spacious.
After we checked out all the attractions, of course we started over for our favorites and I had a shocking discovery!
When we started the day in the lazy river, we used the tubes but just to stand in the middle and kinda walk/jog/swim down the river.  However, this time I decided to sit in the tube and float down the river to relax before leaving the water park. Remember I spoke of my motion sickness a few weeks ago in A Review of the Transderm Scop Patch.  Well as I was floating down the river, my equilibrium got off again.  I never had this happen before.  Usually if I go to White Water, I just do the first lap around the lazy river then on to the water slides.   It wasn't bad enough to take me down, but I know in the future just to play in the lazy river and not ride it like I'm on a boat in the floating tubes.
Overall, we really enjoyed the day.  We did not partake of the concessions even though they did look appetizing.  I liked that the kids could get on the slides repeatedly without super long waits.  All of the children and adults I saw wore jovial facial expressions and seemed to really enjoy it.  I would highly recommend it for you and your family/friends.  I visited on a Tuesday so be aware, the wait time may be longer on the weekend.  I am super proud of my city for bringing it and I hope you will support it.
Yours in Healthy, Active, & Prosperous Lifestyles,
Rx Fitness Lady wants to know…
What did you think of Sandy Beach Water Park at Lake Tobo?

Do you know how to swim? At what age did you learn to swim?

The following two tabs change content below.
Rx Fitness Lady
Greetings, I'm Joi, a Pharmacist with a passion for fitness & a community leader. I teach BODYCOMBAT, BODYPUMP, Tabata Boot Camp, & serve as a mentor to young girls. My goal is to inspire people to live healthy, active, & prosperous lifestyles through practical blog posts deliveries. You can find me on Facebook and Instagram. You can view more post and subscribe to stay tuned to latest updates
at
Rx Fitness Lady.
Latest posts by Rx Fitness Lady (see all)