I'm excited to share with you my first Interview Inspiration.  After a fun night out in the ATL this past weekend, followed by church Sunday morning, a retail work day, and a quick run down the interstate to pick up the girls from their Granny's, my dear friend Geneva gave me a call late Sunday night to help me with my "Oprah Swag", her words, not mine.   I am very proud of her journey toward significant weight loss over the last 3 years.  I've seen her looking more and more fabulous but I was so touched hearing the details of her story.  I know that anyone on a weight loss journey or working toward any type of goal can find inspiration from this interview.
PFL: What was the hardest part about the beginning of your weight loss transition?  
Geneva: Mentally getting prepared & truly setting my mind up to deal with the fact that "I am going to lose weight because I am not happy".
PFL: How do you manage time to go to the gym being that you work retail hours and are a single mother of 2 girls?
Geneva: When I started this journey back in 2010, I was not only working retail hours but also working on my Masters, involved with real estate, and the girls were 7 & 5.  By the time I was able to get the girls to bed and get a quick nap, I'd get started with my work around 10 PM and find myself distracted on Facebook.  I decided to channel that wasted energy into my weight loss.  I made it sort of an additional class for me. I'd research meals, what to buy, etc.  Then I started getting up getting the girls off to school, going straight to the park to walk & go up and down the steps.   In addition to the park, I did Zumba on the Wii, and used some equipment at home. Then I'd come home and get ready for work. I was psyching myself out, like I had a class to prepare for weight loss and consequently a specified time to exercise.  In the beginning, I couldn't afford the gym nor was it realistic for my to go with my job located 30 minutes from my house and add another 20 minutes to back track and go to the gym.  My job transfer led to me joining the gym and bringing the girls to stay in the kiddie room.
PFL: Have you gotten better health reports lately?
Geneva:  Absolutely!!! Before, my knees, lower back, and joints were hurting from working retail, walking on feet all day, and from the heavy weight.  Now, my body is relived that it's not so heavy, I've come completely off my prescription pain meds for that pain, and it's not an issue period!
PFL: What were some distractions? How do you manage them? 
Geneva: In addition to Facebook, going out with my cute little skinny girlfriends eating big meals that included; fries, burgers, and drinks, it just looked so good.  I turned all distractions into motivation I chose to eat healthier and with portion control.  I had a friend that wanted to tell me what to do and when; "aren't you going walking today" or  "you're not supposed to have wings are you".  This was not motivating at all.  Needless to say, he no longer exists in the picture.
PFL: How did you manage changing your food intake with your girls being accustomed to a certain eating lifestyle?
Geneva:  I'm very excited to talk about this! At first I kept them with their usual French fries and chicken nuggets, making sure I gave them correct portions and no extras left over for me.  One day, my oldest daughter hugged me  & was like "Ooh Mommy you are loosing weight"!  They were taking P.E. at the time and learning about calories, intake, food pyramid (vegetables, etc.).  I took that and ran with it and allowed them to help me shop healthy and read labels.  It turned into a family thing & became super easy to plan meals. Now their favorite meal is tilapia and broccoli.  There is NO Kool-Aid, sugar, and grease at all, maybe very temporarily does it show its face for a get together, but that's it.   There is a running joke amongst my friends when they visit and get offered healthy food.  They are always asking, "Can we get some 2010 snacks, lol".
PFL: What is the best part of shopping now that you have lost weight?
Geneva: OOH HONEY, I can shop anywhere JOI!!! *Giggles uncontrollably* I had found myself in the big girl swag stores like Katherine's looking for sequined dresses.  Now I feel just as sexy as the next chick.  This is the BEST part about this.   *Laughs* I can wear skinny jeans and look like I belong in them.
PFL: What was your challenge with your hair?
Geneva: I was unknowingly suffering from Seborrheic dermatitis and my scalp was burning while I was walking and sweat was killing my hair.  I was scratching a lot and washing my hair too often.  I got medicine for it; shampoo and ointment, that got better and I got a sew-in after being convinced by your sister.  Now I have transitioned to a ponytail and the Save Your Do for my edges.  It was complicated getting to this point with the soft texture of the hair but I figured out what was best for managing my hair.
PFL: What did you do with your old clothes?
Geneva: I had anxiety at first because I was wondering if I was going to gain the weight back.  Then I saw that as doubting myself and ended up donating them to Salvation Army and diff groups after offending my sister by giving her some of the clothes. *bust out laughing*
PFL: How did your family & friends respond to your weight loss?
Geneva: I actually kept my intentions to myself with the exception of 2 very close people.  I wanted to limit the unsolicited potential spirit dropping opinions and comments.   I didn't want any negativity and unfortunately that meant keeping some close people out of the loop.  As the compliments starting rolling, they were received with a quick thank you and I kept it moving.
PFL: Do you find that people treat you differently now that you have lost weight?
Geneva: Yes they definitely do, the men more so than women.  Men look through you like you aren't important.  They don't treat you with any type of respect, it's like you're just there.  Funny, I happen to be working right now for a few months back in my old store and the same dudes that didn't have time to communicate are now trying to get the digits, go to lunch,  & are very aggressive.  I'm like, I never heard you say this 3 years ago *shrugs*! This made me realize even more that men like a certain image.  There were some men who liked the big girl look, but way more that like the smaller frame. *Laughs* If it wasn't for guys that like big girls, I'd of probably had jumped off a bridge somewhere.
PFL: Has your weight loss affected your love life?
Geneva: YES, I'm way more confident overall.  Engaging in new experiences that I never knew about and that's nice.  I'm more mentally focused.  It really brings everything together.  Even on my job, I feel that I can do anything with this new energy and lifestyle.  The love life is like Alicia Keys "ON FIRE"!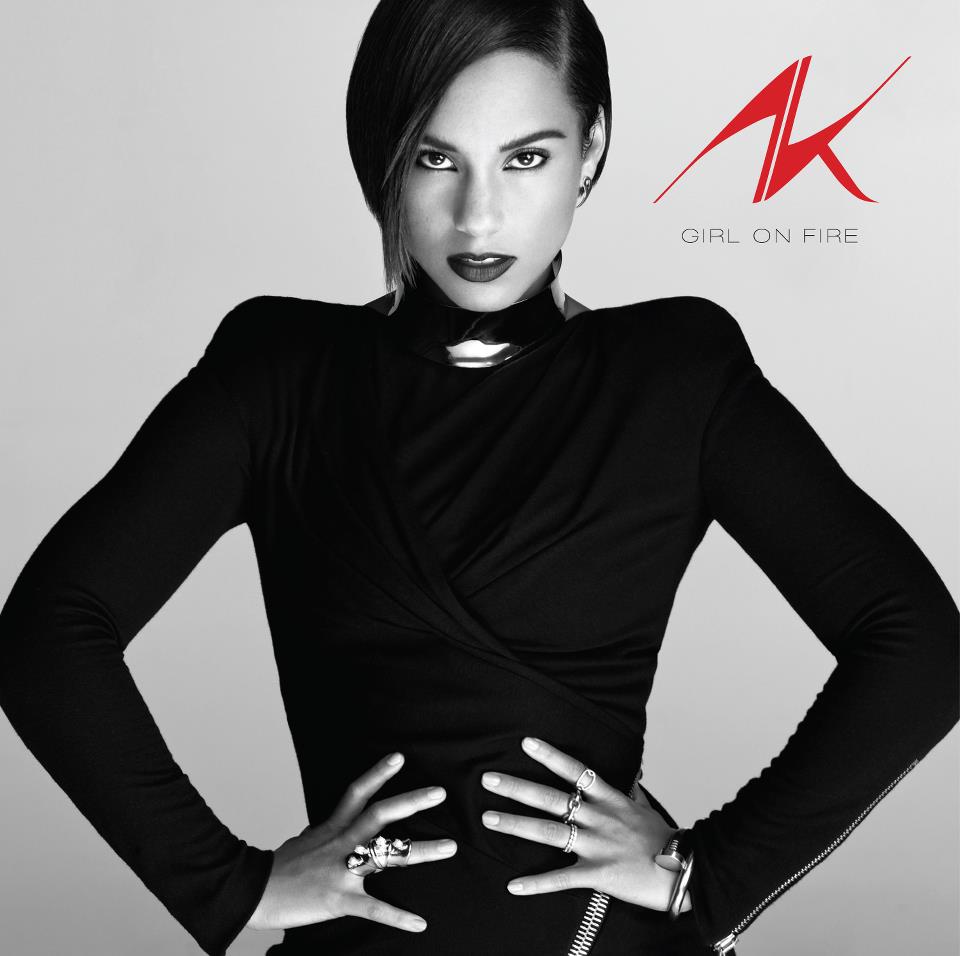 PFL: Do you feel differently looking at pictures now?
Geneva: I still can't believe it's me.  I thought I was fine before *giggles* but now!  Really, I keep an old picture in my purse for motivation.   In February of 2010, a girlfriend had taken a picture of us out on the town and was talking about how hot I looked.  I looked at the picture and thought something totally different.  It was like; really am I this big…why hasn't anyone told me this?  I had no idea I was really that size.  I ate what I wanted to eat for the rest of February and started fixing my mind toward change.  On March 1, 2010, I went for it!
PFL: What will keep you focused going forward to continue on the journey?
Geneva: I know how far I've come, I'm not going back, and looking at that picture.  My true motivation is the kids.  They get excited to see me get dressed up and go out.  Their friends remember me from before and make comments about the weight loss and the girls take pride in that.  I can do way more with the girls than what I was able to do before.  We all three sit in one chair and bundle up and watch a movie and I'm more athletic with them.  I like this place way more than where I was before.
PFL: Do you have any advice for the procrastinator, intimidated, lazy, etc. that is at an unhealthy weight?
Geneva: Make up your mind to do it and keep people out of your business that are not going to be supportive, even if it's your husband.  Then take baby steps.  I cut out sodas and fried foods, and that was all to get started. I didn't tell anybody about it, added exercise eventually, and just continued making lifestyle changes.  Just start somewhere.  Do it for yourself.  You have to personalize everything you are hearing & seeing around you to your benefit and make sure to have a support system.
PFL:  So, how much weight have you actually lost?
Geneva: Well *hesitates*…Joi, I've never really opened up and shared this with anybody, to the world…but I lost 140 pounds!!!
You see, I am a changed woman, mother, lover, friend, sister, cousin, OOH honey I'm a changed BABY MAMA!  I would LOVE, LOVE, LOVE for somebody to feel what I feel so there you have it.
Yours in Healthy, Active, & Prosperous Lifestyles,

Rx Fitness Lady wants to know…
Can you identify with anything about Geneva's story?
Can you hear her voice "OOH HONEY":) She said that so many times in this interview, do you have a go to colloquialism?
Right now on January 30th, What's your favorite workout song?

The following two tabs change content below.
Rx Fitness Lady
Greetings, I'm Joi, a Pharmacist with a passion for fitness & a community leader. I teach BODYCOMBAT, BODYPUMP, Tabata Boot Camp, & serve as a mentor to young girls. My goal is to inspire people to live healthy, active, & prosperous lifestyles through practical blog posts deliveries. You can find me on Facebook and Instagram. You can view more post and subscribe to stay tuned to latest updates
at
Rx Fitness Lady.
Latest posts by Rx Fitness Lady (see all)