This one is for my blog friends that have personal blogs!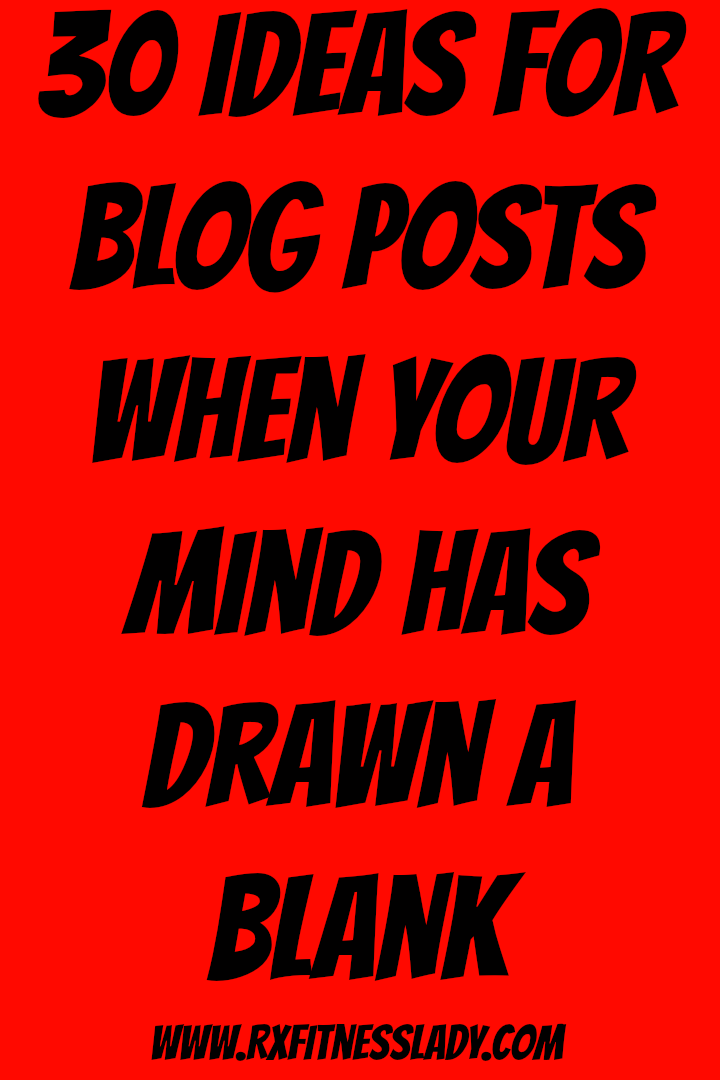 1. What's in my Purse/Wallet/Gymbag
3. Reasons I won't follow you on Social Networks
4. My dream vacation
5. If I could do another career, it would be
6. # of things you didn't know about me
7. Tutorial on anything you did yourself to your blog
9. Gift Wish List: Birthday, Christmas, Anniversary
10. Bucket List : Career, Travel, General
11. Survey or Thank Your Readers
12.Review a book you just read, product, or activity, you've been using/doing lately
13. Why you are in a blog funk or burn out
14. List Recapping your favorite post
15. Invite a guest to post
16. Tribute post to whatever is relevant at the time
17. People you admire and why
18. Why you love your hometown
19. Lessons You've Learned from; blogging, college, high school, on the job, relationship,   parenting, sports, TV (you can pretty much learn a lesson from anything and help  someone by sharing it)
20. Interview someone on your blog
21. My most popular Instagrams/Pins/Tweets
22. My favorite TV Shows/Albums and Why
23. All time favorite/heartwarming/ aggravating comments on my blog
24. My Best Birthday Ever or What the Best Birthday Ever Would be
25. My goals for my blog/career this month/season/year
26. Confessions of "Whatever your career is or was"
28. Tour of your Home/Man Cave/Closet (anything you have that's super cool)
29. Vlog or post – A day in your life/What My work day (staying at home duties) looks like from start to finish
30. Why I love my or (What makes a good) Husband, Mother, Father, Child, BFF, etc.
Rx Fitness Lady wants to know…
Would you use any of these when you need something to post about?  

What universal topics can you add to the list? 

The following two tabs change content below.
Rx Fitness Lady
Greetings, I'm Joi, a Pharmacist with a passion for fitness & a community leader. I teach BODYCOMBAT, BODYPUMP, Tabata Boot Camp, & serve as a mentor to young girls. My goal is to inspire people to live healthy, active, & prosperous lifestyles through practical blog posts deliveries. You can find me on Facebook and Instagram. You can view more post and subscribe to stay tuned to latest updates
at
Rx Fitness Lady.
Latest posts by Rx Fitness Lady (see all)