Les Mills programs are so exceptional, I just can't post enough about them.  Anytime I get the chance to highlight a unique benefit of any of the programs, I share it with you!  The holidays brought about a pleasant surprise to my day after Christmas Les Mills BODYCOMBAT & Les Mills BODYPUMP combination class.
I was graced with the lovely presence of my 60 year old God Mother! Whoot!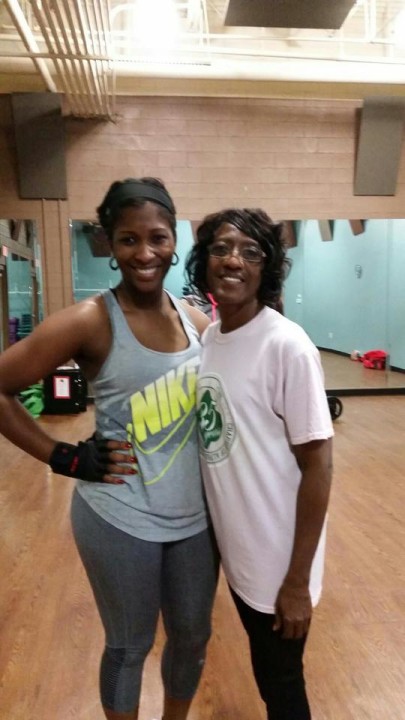 Discaimer – MEDICAL CLEARANCE SHOULD BE OBTAINED PRIOR TO COMMENCING BODYPUMP!